'General Hospital' Fans Are Tearing Up Over a Recent Moment With Sonny and Mike
General Hospital has been on the air since 1963 and is currently the longest-running soap opera today. Over the years, the show has introduced viewers to numerous riveting storylines about romance, mob activities, illnesses, and everything in between.
Like other soap operas, General Hospital also has many soft moments as well, where characters focus on family and friendships. Recently, viewers got to see a sweet scene between Sonny (Maurice Bernard) and his father, Mike (Max Gail), that made many people tear up. Read on below to learn more about the relationship between Sonny and Mike as well as why this moment was especially touching for viewers.
Sonny and Mike have a complicated relationship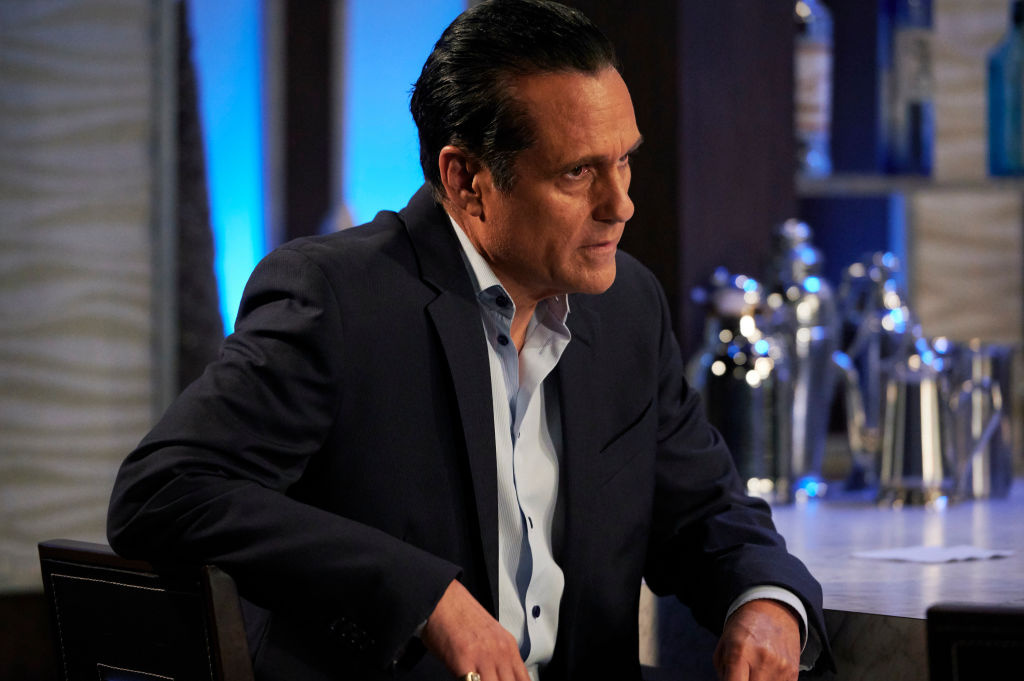 The character of Sonny was introduced in 1993, and Mike came on two years later. Mike abandoned Sonny and his mother, Adela, when Sonny was a kid. After Mike left the picture, Adela married police officer Derek Woods, who abused Sonny and Adela, which eventually resulted in Adela's death. Because of everything that he went through, Sonny harbored a lot of resentment toward his father.
Mike came back into Sonny's life when Sonny was an adult, and the two of them had a hard time getting along. Sonny also learned that Mike had another child named Courtney, who he also abandoned.
Additionally, Mike had a gambling addiction, and Sonny often had to pay his father's debts and helped him get out of trouble.
Sonny has recently been helping Mike deal with Alzheimer's
Things took a turn for Sonny and Mike in 2018 when Mike was diagnosed with Alzheimer's. Sonny soon had Mike admitted as a patient at the care facility Turning Woods when he realized that his family was not capable of caring for Mike as his condition worsened.
For the past several months, Sonny has been trying to deal with the realization that he would lose his father eventually. With the help of his wife, Carly (Laura Wright), Sonny has been slowly coming to terms with this fact while also helping with father as best as he can.
Why a recent moment with Sonny and Mike is making fans tear up
During a recent episode, Mike is in the hospital after falling at Turning Woods and injuring his wrist. In one scene, Sonny is in the hospital room with him when Mike asks Sonny to tell him a story.
Sonny decides to tell the story of a little boy who learned how to ride a bike that was given to him by a neighbor. His dad was the one who taught him how to ride and even promised to buy the boy a new bike. However, his father never did buy him a new bike. When Mike started to doze off, Sonny told him that he did end up getting something even more valuable – "a lesson."
Fans found the moment especially sad and touching, given how Mike no longer remembers who Sonny is and cannot recognize that the story came from Sonny's own childhood.
"I absolutely love the scenes with Mike and Sonny. They were crying, I was crying. It was beautiful," one person said on Twitter.
Another fan shared: "I am watching this and CRYING. I lost my grandmother just yesterday to Alzheimer's (which I call the devil's disease), and it's been the hardest thing I've ever had to do. Watching her deteriorate, knowing there's nothing you can do! My life is forever changed."
Maurice Benard admits he wants to cry in scenes with Max Gail as well
It is not just fans who feel emotional at the scenes between Sonny and Mike. Sonny's actor, Maurice Benard, admits that it has also been hard for him to hold back tears.
In an interview last month with Laura Wright, Benard agreed with his co-star that the scenes involving Mike feel very real because Alzheimer's is something that many people and their families go through.
"That's what makes it harder," Benard said. "I don't want to cry. I'm trying not to. That's what makes it worse."