'General Hospital': Fans Believe They Know Identity of Liz's Stalker
General Hospital character Elizabeth "Liz" Webber (Rebecca Herbst) is a heroine. For nearly 25 years, viewers have tuned in to watch the ups and downs of Liz's life. The nurse finds herself in more trouble as a stalker is wreaking havoc on her life, and many wonder who the culprit is.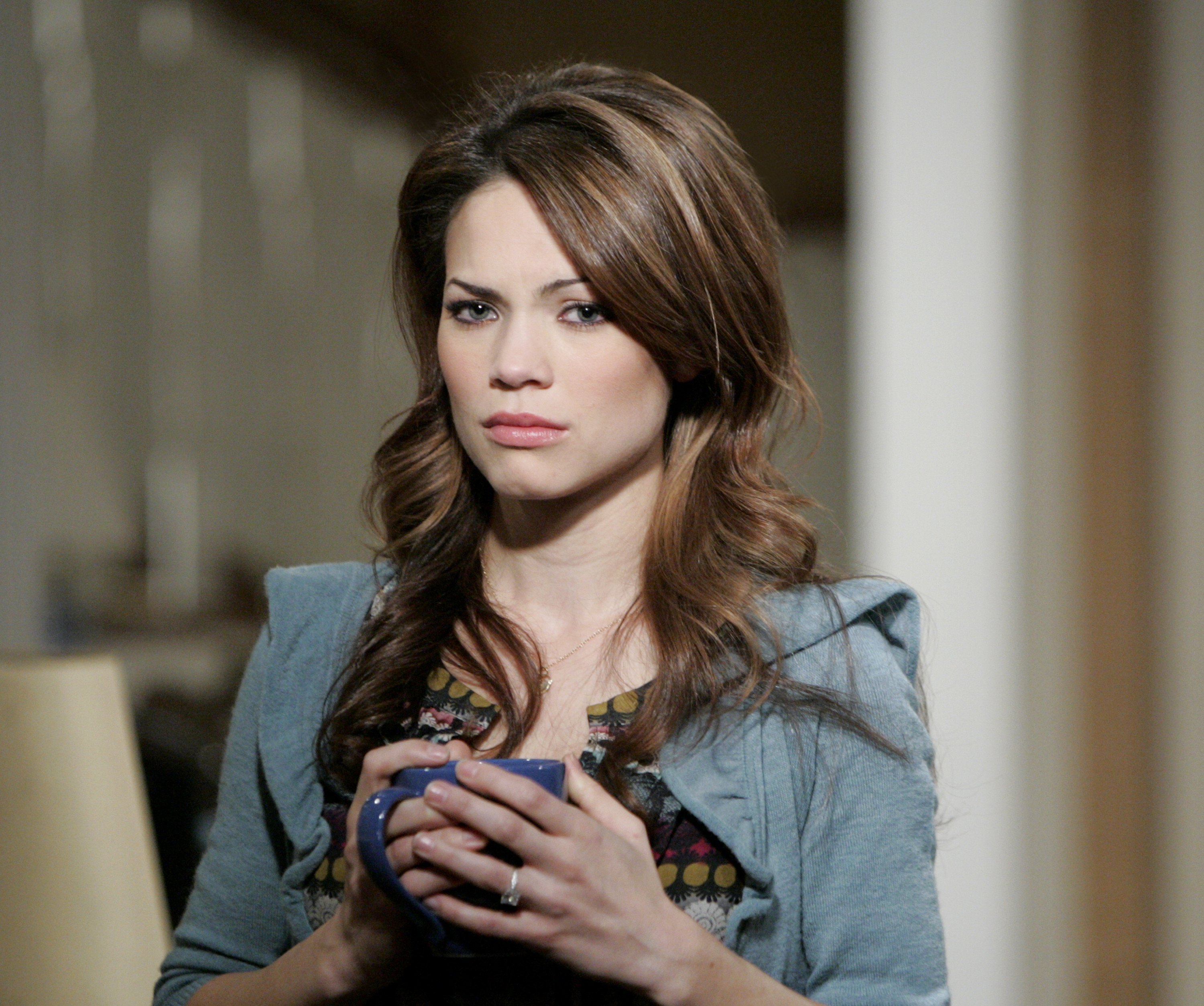 Liz Webber is a stalking victim on 'General Hospital'
The past year has been difficult for Liz on General Hospital. Her husband, Franco Baldwin (Roger Howarth), was shot and killed by Peter August (Wes Ramsey) in March 2021. Liz is trying to move on and raise her sons, yet her life is interrupted by a mysterious stalker.
RELATED: 'General Hosptial': Rebecca Herbst Says She Would Like 1 Former Cast Member to Return to the Show
A series of bizarre events, including the shredding of her wedding dress and Franco's art studio set on fire, has Liz on edge. Recently, Liz had a nightmare where a dark and dangerous figure approached her, saying, "don't forget me." Someone is stalking the nurse, and her loved ones are worried about her safety. As the strange occurrences keep happening, viewers play detectives trying to figure out the perpetrator. 
Fans believe the stalker is someone close to her
Speculation has started on the identity of Liz's stalker. Her son Jake Spencer (Hudson West), is a suspect because of his odd behavior. However, other candidates include Betsy Frank (Deborah Strang), Heather Webber (Robin Mattson), and even an alive Franco.
While these people are at the top of the suspect list, another theory has created an unexpected person. Many fans are voicing their suspicion that Liz is her own stalker on a Reddit thread.
"What if Liz is sleepwalking or something and doing it all herself?" asked one viewer.
"It's Liz. Yesterday sealed it for me. When Liz talked about her new medication and not sleeping well, it's got to be her," another user replied.
"I keep thinking they're gonna pull a One Life to Live. Elizabeth still feels guilty, so she's developed a split personality and is the one doing all these things," a fan suggested.
"My working theory is the last time she had a split moment like this was right before her debut in Port Charles after her family shipped her to live with Audrey and her sister, Sarah. This is why she's been estranged from her family," another commenter chimed in.
Jeff and Carolyn Webber return to help her
Whether Liz or someone else is doing the stalking remains to be seen. However, one thing is clear, Liz's life is in danger the further this progresses. Her boyfriend, Hamilton Finn (Michael Easton), is worried about her and trying to protect her. As Finn and her family rally around her, Liz will be in for a shock when her parents return.
Jeff Webber (Richard Dean Anderson) and his wife Carolyn have missed out on most of Liz's life. General Hospital fans wondered why they stayed away and never bothered to reach out to Liz. Well, they might finally get answers.
Jake has been in contact with his grandparents, much to the dismay of Liz. Liz doesn't want anything to do with her parents, but that will change when they come to Port Charles. Jeff and Carolyn's arrival will assist Liz and shed light on their estrangement.
RELATED: 'General Hospital': Rebecca Herbst Reveals 1 Romantic Storyline She Would Like to Redo