'General Hospital': Fans Call for Ingo Rademacher to Be Fired After Actor Made Controversial Posts About Vaccination
Since 1996, Ingo Rademacher has been playing Jasper "Jax" Jacks on General Hospital. Although he has been a big part of the show, some viewers are now calling for him to be removed from the cast after he recently made controversial posts concerning the coronavirus (COVID-19) vaccine.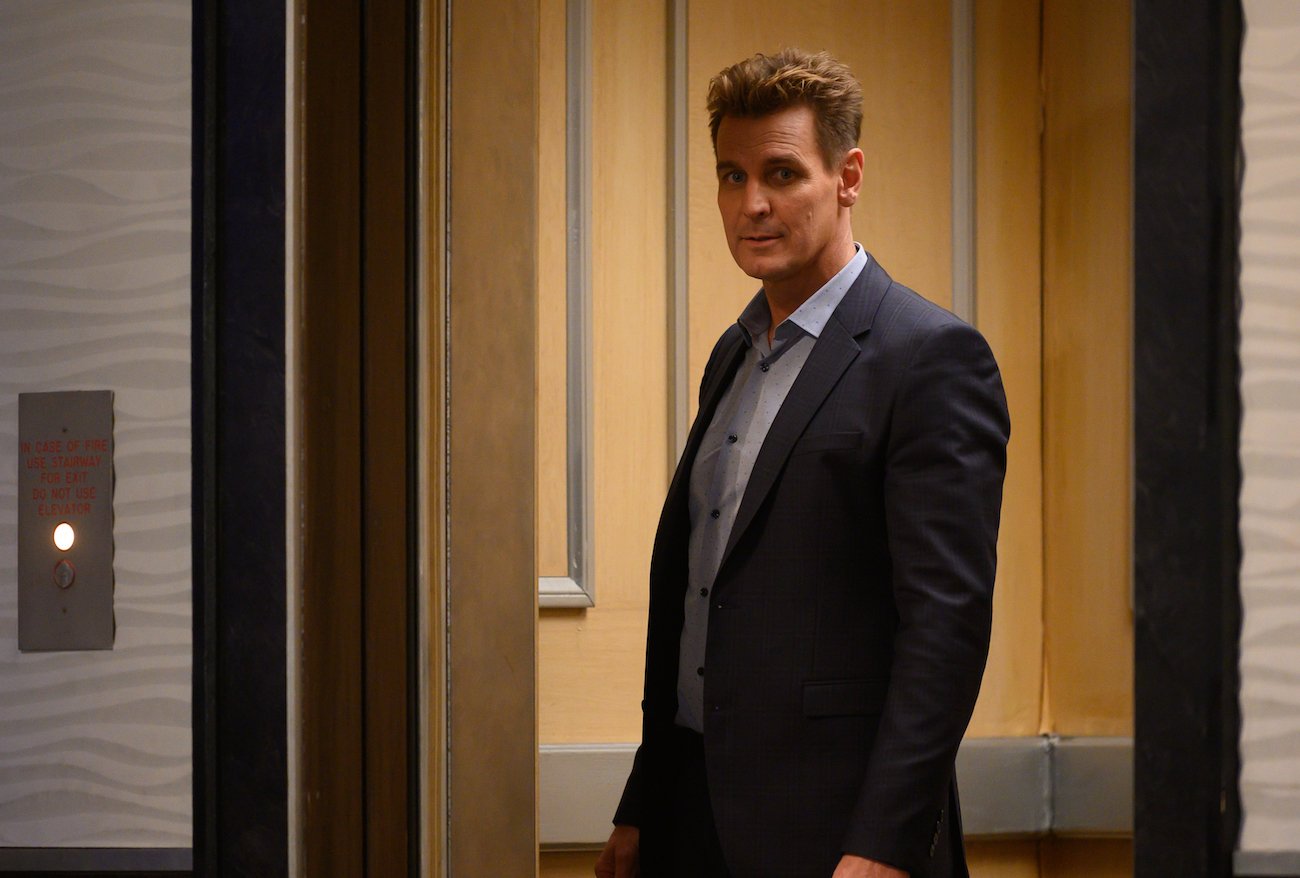 Ingo Rademacher did not vaccinate his kids when they were babies
While some celebrities choose to not comment on politics, Rademacher is not one of them. He has been open about some of his political views, including the fact that he did not vaccinate his kids when they were babies.
In 2008, after the birth of his oldest child, Peanut, Rademacher shared that he and his wife had chosen a pediatrician who did not push them to vaccinate their baby.
"Our doctor…he's not against every vaccine, but definitely when they're babies, he's not into vaccines," Ingo said (via People). "He'll do them if you want them, but he's not going to abuse you if you don't want them. [Peanut] will probably get some later on in life… but I can't imagine putting a needle in his body right now."
This past weekend, Rademacher also shared some posts on his Instagram Story about the COVID-19 vaccine that had fans riled up. For example, one was a post promoting a "No Vaccine Passport" rally in Santa Monica. Others were posts from right-wing accounts that held anti-vaccination views.
Fans call for Ingo Rademacher to be fired
Many fans on social media disagreed with Rademacher's posts, and a number of them called for him to be fired.
The hashtag #FireIngo started trending on social media. People tweeting with the hashtag claim Rademacher is putting the cast and crew of General Hospital at risk.
Writer Roger Friedman of Showbiz411 also linked Rademacher's anti-vaccination views with two positive COVID-19 cases on the set of General Hospital. In April, Kelly Thiebaud (Britt Westbourne) tested positive and could not work for 10 days. Recently, Steve Burton (Jason Morgan) tested positive and revealed he was exposed to COVID-19 at work. However, claims of Rademacher infecting the cast and crew are currently unproven.
Meanwhile, according to fans on Reddit, Jax's storylines have not been interesting lately, so they are OK with Rademacher leaving the show.
Ingo Rademacher responded to the backlash
On Aug. 23, Rademacher responded to the backlash. The actor clarified his stance in a series of videos on Instagram Story and provided Showbiz Cheat Sheet with a comment.
"My post was not anti-vaccine. It was anti-vaccine passport/mandate," Rademacher said. "If you want to get the vaccine because you have a fear of dying from this virus, talk to your doctor and decide. This is about freedom to choose what's best for you."
He added, "A huge percentage of our population have already recovered from COVID and have natural immunity, why does that not count? Please let that question sink in. Taking the vaccine does not stop you from getting COVID, spreading it, or dying from it. Now would be a good time to be honest and start following the science."
According to the Centers for Disease Control and Prevention, COVID-19 vaccines are safe and effective. Although vaccinated people can still get infected with COVID-19, they are much less likely to have serious illnesses or die from the infection compared to unvaccinated people.