'General Hospital' Fans Can't Stand One of the Show's Long-Running Traditions
General Hospital has proven that soap operas can stand the test of time. It's been hitting the airwaves for over 55 years now, and there are no signs of it slowing down any time soon. Some viewers are becoming a little annoyed with certain aspects of the show, however.
From the fake social media platforms like MyFace to couples who get together only to break up weeks later, some fans are more than a little fed up. The Nurse's Ball is one of the most hated events to occur on General Hospital. Fans have taken to Twitter to express their boredom with the event that ABC can't seem to get enough of.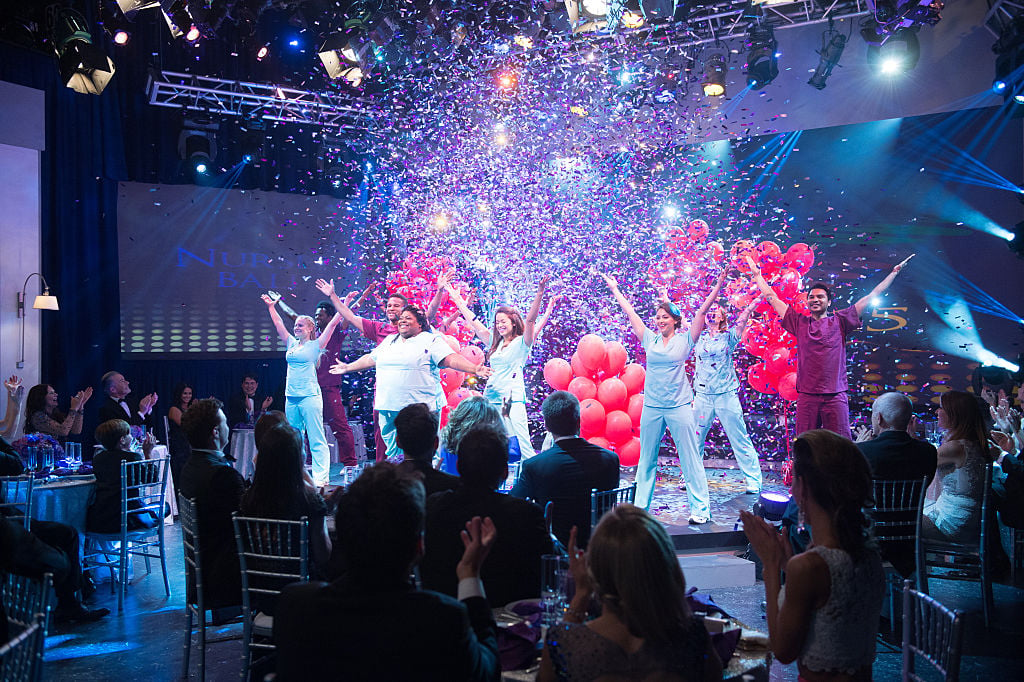 What is the nurse's ball?
Most soap operas worth their merit have a glamorous event where the main characters experience various dramas. For General Hospital, which is set in Port Charles, this event is the Nurse's Ball. But rather than just having a random ball that is set up solely for dramatic effect, it's a fundraiser to help with HIV/AIDS research.
The Soap Opera Network reports that ABC stated, "Without question, the Nurses Ball remains fictional Port Charles' most glamorous charity event. Dedicated to HIV/AIDS awareness and research, the Nurses Ball features exquisite red carpet fashion, original music, awe-inspiring musical and dance performances, and plenty of intrigue, excitement, and drama."
The reruns start with the 2014 and 2015 balls. There are proposals, wild dance numbers, and dramatic moments that will leave fans shocked. For those who haven't seen these episodes before, it might be a great chance to figure out who used to be with who, and why some characters can't stand each other. Fans who have already seen this might enjoy seeing the reruns. Still, others might choose to flip to another channel.
Why does General Hospital keep showing this?
For new fans of a soap opera that has been around for years, it's sometimes hard to catch up on who's who. New characters drop in who aren't so new. They're actually returning characters who were cut from the show due to tight budgets, new career opportunities, or the actor simply needs a break. 
That's why networks sometimes do reruns. It also gives some insight into why networks may dredge up episodes that are decades old. But why the Nurse's Ball? As it turns out, the coronavirus (COVID-19) plays a role in this.
According to TV Insider, like many other shows and movies, production for General Hospital had to stop. The show hasn't been canceled, but there are no new episodes being filmed. That doesn't mean that fans are done watching, however.
Rather than simply not showing anything during the General Hospital time slot, ABC has made the decision to show some reruns. For whatever reason, the powers that be settled on the Nurse's Ball for a theme week. It's a regularly occurring event on General Hospital that they can replay without fans wondering what is going on. That doesn't mean fans like it, however.
How are fans reacting?
There are many things that fans are annoyed with about General Hospital, like the insane number of children. Yes, this is a generational drama, and there are going to be children born, but many kids on the show don't seem to have a purpose. They're just there. Some fans are questioning if the Nurse's Ball is the same.
One fan stated, "Why isn't GH showing the really old classic episodes? Why are we stuck with the ones created under FV when they would hardly be considered the best of GH? Show the best of vets; that would be better for the show!"
Another fan was more outspoken and said, "This is why GH will forever remain third in the soap opera ratings. THIS IS NOT IT. Where are the REAL CLASSICS? Take NOTES FROM Young & Restless" A third fan who is fed up said, "I hate the Nurses Balls! They are a complete waste of time! I didn't watch them the 1st time around! I'm certainly not going to watch them now!"
Considering the vast amount of episodes General Hospital has to choose from, it's very confusing to fans that this is what they choose. One of the biggest complaints is that these episodes aren't even that old. Most people want older episodes that aren't available on YouTube. Whether ABC chooses to listen remains to be seen.