'General Hospital': Fans Disgusted by Nikolas and Esme
'General Hospital' fans aren't holding back in their negative critique of Nikolas Cassadine and Esme Prince's recent love scene.
General Hospital character Nikolas Cassadine (Marcus Coloma) has screwed up big time. The prince's marriage to Ava Jerome (Maura West) is on shaky ground thanks to Esme Prince (Avery Kristen Pohl). Nikolas' latest actions may have sealed the deal for Ava to file for divorce.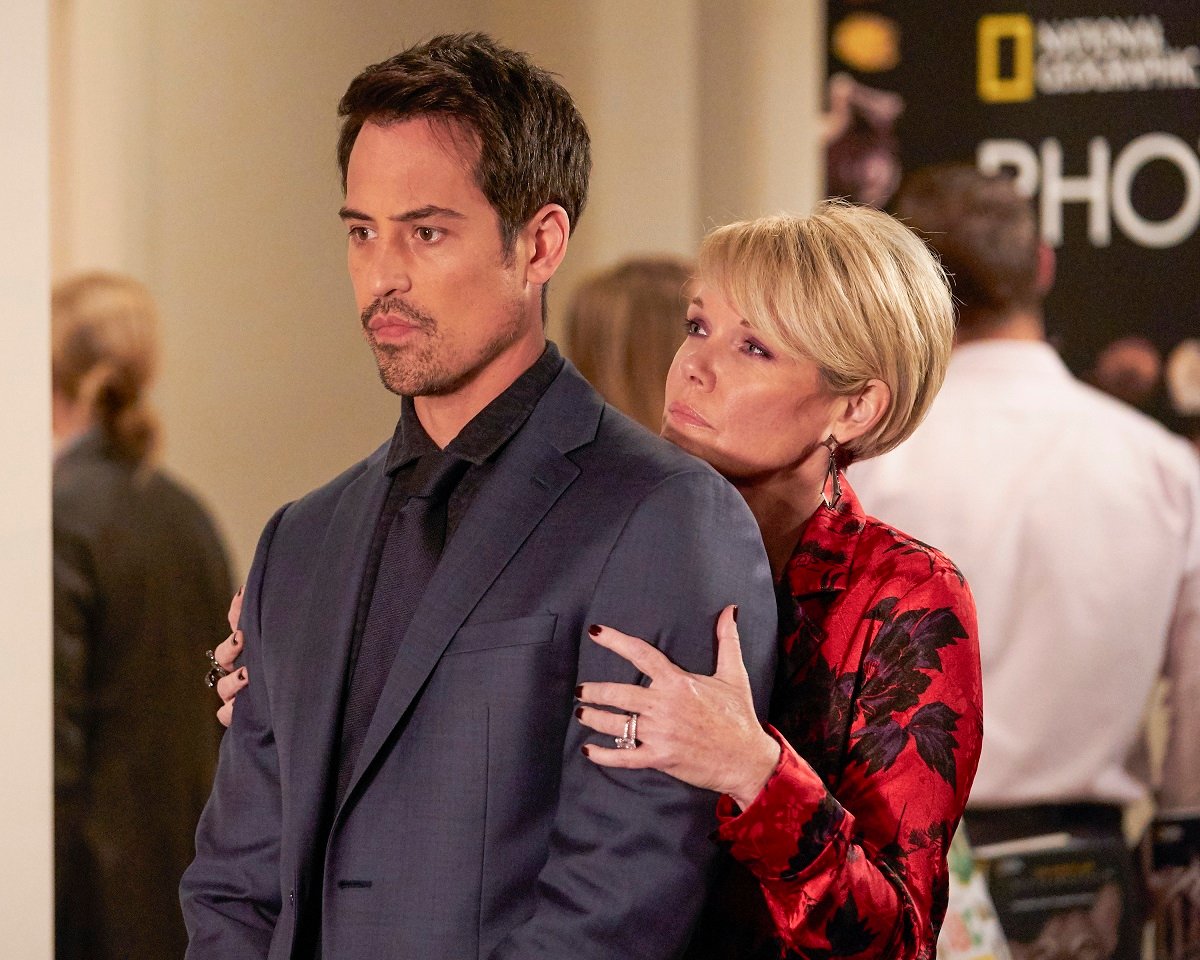 Nikolas Cassadine and Esme Prince have sex on 'General Hospital'
General Hospital writers have been toying with a Nikolas and Esme hookup. Viewers knew that when Spencer Cassadine (Nicholas Chavez) and Esme moved into Wyndemere, it'd mean disaster. Ava was unhappy with Nikolas allowing Esme to live in their house and warned him Esme was nothing but trouble.
Nikolas and Ava's arguments over Esme created tension in their marriage, much to Miss Prince's delight. Esme continued to charm Nikolas, who found himself falling for the young woman. This week, the pair take their relationship to the next level when Esme seduces a drunk Nikolas.
'General Hospital' fans were grossed out by Nikolas Cassadine and Esme Prince's love scene
Nikolas and Esme hooking up was a moment General Hospital fans knew was coming but dreaded. While many were hoping there'd be a twist with Nikolas secretly trapping Esme, the Cassadine heir proved to be a weak fool. Nikolas and Esme's love scene has sparked outrage on social media.
On a Reddit thread, viewers expressed their disgust over the two having sex. "Eww! Just eww. I know we all saw it coming, but I was holding out for hope that maybe Nik wouldn't be this stupid," wrote one user.
"I am dry heaving," another commenter chimed in.
"Oh, 100% throw up in my own mouth and wash my eyes out with bar soap levels of cringe," another fan wrote.
"I kept hoping they'd be caught mid-kiss by Ava, but instead, we get the sex and the music to go with it," one viewer replied.
Ava Jerome and Spencer Cassadine hurt by the betrayal
While Nikolas and Esme hit the sheets, their significant others search for them. Unfortunately, Ava and Spencer don't arrive in time to catch them in the act. But they'll eventually learn about their partners' betrayal.
Nikolas will be upset over his mistake and try to keep his night with Esme a secret. However, Ava will become suspicious of her husband's odd behavior. While Nikolas tries to make things right with Ava, Esme will cause trouble.
Speculation is Esme might become pregnant and use this as blackmail against Nikolas. Nikolas will then realize he was wrong about Esme when she shows her true colors. He'll look like a bigger idiot when Esme's other crimes, including framing Trina Robinson (Tabyana Ali), are exposed.
Now it's Nikolas' turn to be Esme's next victim. His relationships with his wife and son are at stake, and despite attempts at hiding his infidelity, it'll be exposed. When Ava and Spencer learn of the affair, all hell will break loose at Wyndemere.