'General Hospital' Fans Hate Carly and Drew Together
Drew Cain had been away from Port Charles for about two years, and his return brought problems for mob boss Sonny Corinthos in more ways than one. Sonny was and continues to be in love with Carly, but given all he's put her through, it's understandable that she wants nothing to do with him.
This is where Drew comes in, as he and Carly have gotten close in recent episodes, and it looks like the show is hinting at pairing them with one another. The only issue is that General Hospital fans can't stand the pairing as they hate Carly and Drew together.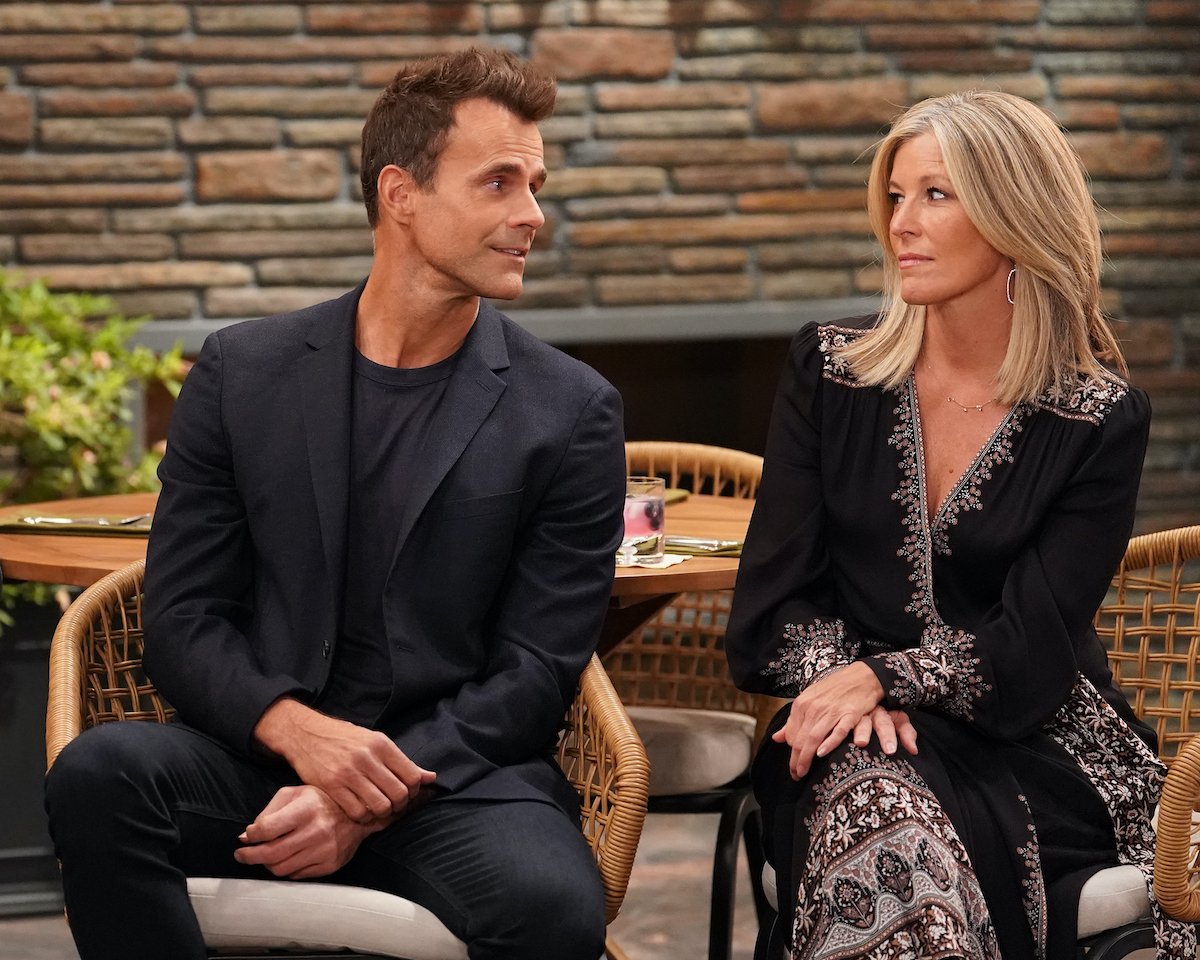 Fans can't stand seeing Carly and Drew together
Sonny spent some time in Nixon Falls as a sauce cook. Although he has always had feelings for Carly, he found a new interest in Nina, something which pushed Carly further away from him, ultimately crashing the CarSon ship.
But Sonny is persistent and is fighting for Carly's love however much he can, but he can't seem to get away from Nina. The pair sat down to take about their relationship and its future, and while so much remains unsaid, Carly sought solace in an unusual place.
Carly and Drew, who is Jason's twin, got closer. A little background on why this may be unusual (or not for others); When Carly and everyone else presumed that Sonny had died after his nasty fall, she went ahead and began a relationship with Sonny's right-hand man, Jason. The relationship escalated and led to marriage.
However, Jason "died," leaving Carly single again, and with Sonny back into the fold, it complicates things for Carly. Now back to the story, Carly confides in Jason's twin brother Drew, after meeting at Jason's bridge.
The two have seemingly gotten closer, and it seems the show is inching toward making them a couple. However, fans are not having any of it. In a recent Twitter post, fans called out the show for some unwanted pairings.
One fan said it was another example of General Hospital writers ignoring what fans want to see. The fan posted a poll conducted by Soap Opera Digest where 74% of viewers said they didn't want Carly and Drew to pursue a relationship.
Fans want Drew paired with his brother's other ex
Although General Hospital fans hate seeing Drew canoodling with his brother's ex-wife Carly, they want him paired up with Jason's other lover, Britt Westbourne. Drew has been linked to some of the soap's leading ladies, including Sam and Elizabeth, but it seems none of these pairings are likely to happen anytime soon since both ladies have moved on.
But if Drew's romantic life was left to GH fans, they would want him to be with Britt. Britt and Drew share a connection through Jason, but Jason and Britt never made it as he decided to marry Carly. Britt then swore off dating, but Drew might be the man to get her back on track again.
Since Drew and Jason are twins, they do share some similarities, which fans hope will speak to Britt's emotions and make her fall for him. As for Carly, fans hope she and Sonny rekindle their love for one another as they seem to be a great pairing.
Drew is leaving Port Charles (again)
Drew returned to Port Charles after he was assumed dead. The actor Cameron Mathison was confirmed to be returning in August 2021, and although his storyline has been steady, it seems Mathison might be taking a break from the soap.
According to Soaps In Depth, Mathison has landed another gig in a Christmas film called The Christmas Farm. The movie films in Ontario, which forces Mathison to pause filming GH. It's not clear when and if he will return.
RELATED: 'General Hospital' Fans Are Loving Cameron Mathison's Recent Performance