'General Hospital' Fans Have No Interest in Sonny and Carly Anymore
General Hospital is one of the most popular and longest-running soap operas of all time. The show has followed the citizens of Port Charles, New York, since its premiere in 1963, making General Hospital one of the longest-running programs in television history. One of the most well-known characters in the historically long-lasting soap is the criminal kingpin …
General Hospital is one of the most popular and longest-running soap operas of all time. The show has followed the citizens of Port Charles, New York, since its premiere in 1963, making General Hospital one of the longest-running programs in television history.
One of the most well-known characters in the historically long-lasting soap is the criminal kingpin Sonny Corinthos (Maurice Benard), who rules over the city's underworld. Besides his criminal activity, Sonny is known for his romantic relationships, two of which have resulted in earning the super couple label.
This label is reserved for the most beloved and popular relationships in all of soap opera history, and Sonny being involved in two of these relationships shows the character's impact and popularity. One of these super couple pairings is with Carly Benson Corinthos. But as soap opera love is known to do, the couple's popularity has lost its luster, especially among fans who no longer have any interest in Sonny and Carly.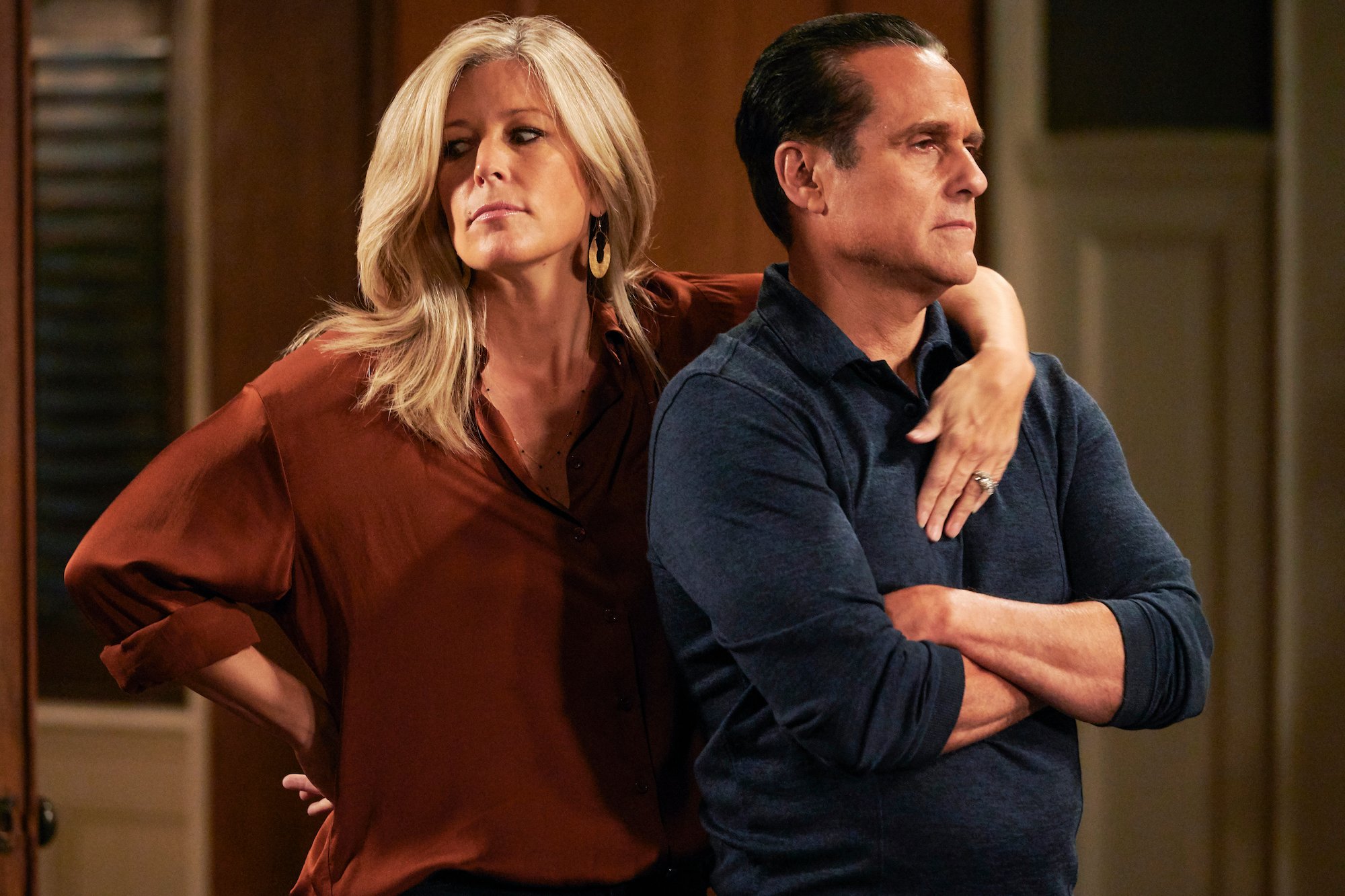 Who are Sonny Corinthos and Carly Corinthos on 'General Hospital'? 
Sonny has been a popular character on General Hospital since 1993 and is known for his various romantic relationships. Before he was involved with Carly, his main romance was with Brenda Barrett (Vanessa Marcil) and the two also received the super couple label. He is also known as one of the most dangerous men in Port Charles, as he sits atop the city's mob of organized crime. The character's official name is Michael "Sonny" Corinthos, which is a tribute to the Corleone brothers Michael and Sonny in Francis Ford Coppola's iconic The Godfather franchise. Sonny is a popular character in the soap opera to this day. Carly's introduction on the show was in 1996, as the daughter of Bobbie Jones (Jacklyn Zeman), and soon after her debut had a child with A.J. Quartermaine (Sean Kanan/Billy Warlock).
Sonny and Carly's romantic relationship
Besides Sonny and Brenda's relationship, the mobster's most famous romance through the years has been with Carly. The two women most closely linked to Sonny have clashed throughout the years, and are classified as rivals. The super couple commonly known as S&C or CarSon, were first romantically linked in 1999. The two's first interaction was a one night stand, while Carly was married to A.J. Sonny and Carly have had an up and down relationship throughout the years, including a number of marriages, divorces, and re-marriages. Their complicated romance has also resulted in three children together. The two's relationship was recently brought back into fan's focus, as ABC retired a throwback episode featuring the couple. 
Fan reactions to Sonny and Carly's relationship
While some fans appreciated seeing Sonny and Carly's loving past, many of them were frustrated by seeing the couple once again back in the spotlight. These fans have seen the off-again, on-again relationship play out for years, and many are ready for both characters to move on. Many fans of the soap have soured on the couple's relationship, and want them to move on to different partners. For Sonny, this could mean rekindling his past with Brenda. Sonny and Brenda were a massively popular super couple in the 1990s and remain so in the minds of the show's fans. For the beloved couple to reignite their love, Carly must be permanently out of the picture. It will be interesting to see what the future could hold for a love triangle with Carly, Brenda, and Sonny once regular production resumes.