'General Hospital': Fans Are Shipping Trina With Rory
'General Hospital' fans believe it's time for Trina Robinson should move on from Spencer Cassadine with handsome cop Rory Cabrera.
General Hospital character Trina Robinson (Tabyana Ali) is going through a tough time. The young lady faces possible jail time for leaking Joss Jacks (Eden McCoy) and Cam Webber's (William Lipton) sex tape. While things look gloomy now, everything will work out for Trina. After this ordeal, she'll have a fresh start and a new guy.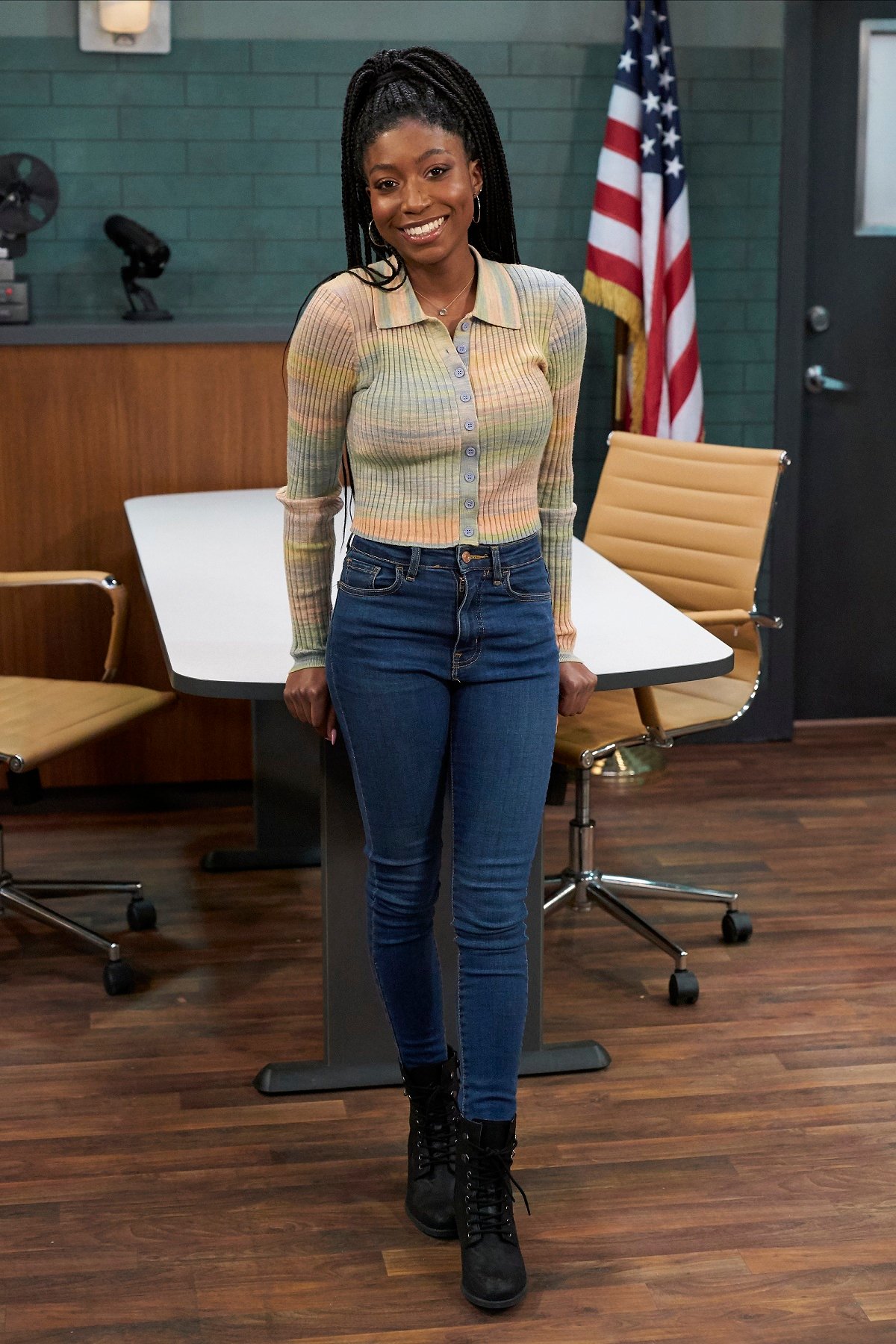 'General Hospital' fans believe Trina Robinson and Rory Cabrera would make a cute couple
As Trina awaits trial on General Hospital, she has a lot of support from family and friends. Yet, the one person she thought she could count on turned their back on her. Trina's love interest Spencer Cassadine (Nicholas Chavez), believes she's guilty and sides with Esme Prince (Avery Kristen Pohl). After Spencer chooses Esme over her, Trina declares she's done with the Cassadine heir.
But Trina will find love with an unlikely person, officer Rory Cabrera (Michael Blake Kruse). The two have had one scene together where Rory offers Trina a soda while in the interrogation room. Yet, that brief interaction was enough to spark speculation he could be her next love interest.
Fans are already rooting for Trina and Rory on a Reddit thread. "I'm loving the chemistry between Officer Rory and Trina," wrote one viewer. "I love Spencer, but Rory is sooooo cute lol, that smile," another commenter chimed in.
Michael Blake Kruse hints the pairing is a possibility
The scene between Trina and Rory may be nothing, but it piqued the interest of General Hospital viewers. According to Kruse, that's what the director was going for in the scene. Kruse talked about filming the soda scene in an interview with Soap Opera Digest.
"He really did want us to connect with some eye contact and for me to be very diligent in sending over that soda to help her. And he wanted Tabyana to show some gratitude. I think naturally, it just showed a little spark with just a little longer eye contact," the actor explained.
Kruse and Ali are already bonding as newcomers to General Hospital, and fans may be seeing more of Trina and Rory together. Kruse revealed that executive producer Frank Valentini has plans for the pair. "Frank did come up to me and Taby and kind of gave us the gist of where he thought this was going to head and how there might be some type of relationship between the two of us."
Spencer Cassadine isn't giving up on Trina Robinson
While a few General Hospital fans are shipping Trina with Rory, others are hoping for a Spencer reunion. Last week, Spencer's real feelings for Trina were revealed in a daydream. He confessed his love to Trina in his fantasy and admitted he was with Esme to prove Trina's innocence.
When Esme is revealed as the real culprit in the sex tape leak, Spencer believes he and Trina can finally be together. However, it may be too late for them. Trina will still be hurt by his betrayal and may not want anything to do with him. 
But Spencer declaring his love will change things for Trina. She'll have to decide whether to give him a chance or move on with a new guy like Rory.