'General Hospital' Fans Think Cam Deserves Better Than Joss
Cam Webber (William Lipton) is a legacy character on General Hospital. Fans have watched Elizabeth Webber's (Rebecca Herbst) son grow into a mature teenager. Like many youngsters, Cam is getting a dose of teenage angst. His current heartache is because of his love life.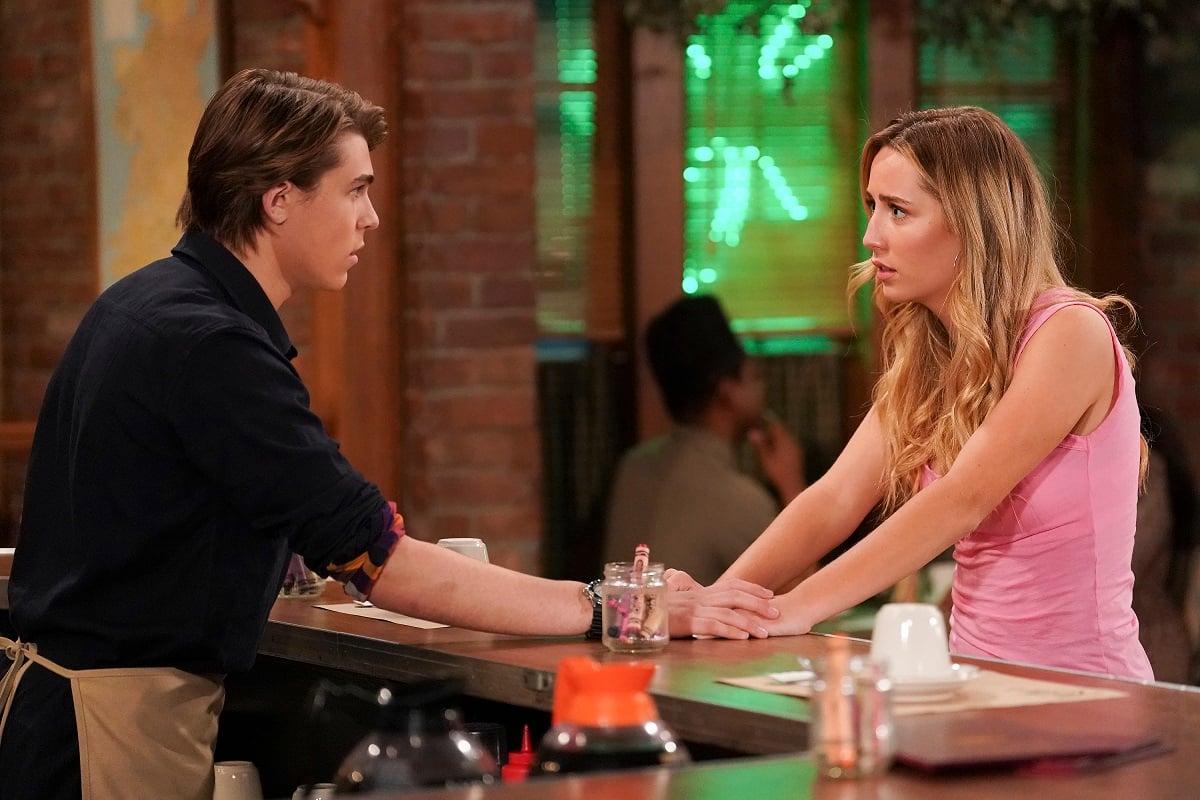 Joss Jacks dump cam Webber on 'General Hospital'
Like many General Hospital teens, Cam has been through plenty of drama in his young life. But he thought he found happiness with Joss Jacks (Eden McCoy), the daughter of Carly Spencer (Laura Wright). Although their mothers don't get along, Cam and Joss hit it off.
The two started as friends and briefly flirted when Cam admitted having a crush on her. But it wasn't until July 2021 that they officially started dating. Cam and Joss quickly became Port Charles' cutest couple. However, their relationship would be tested.
Esme Prince (Avery Kristen Pohl) secretly videotaped the couple making love, then framed Trina Robinson (Tabyana Ali) for releasing the tape. The couple survived the humiliating ordeal, yet they were no match for Dex Heller (Evan Hofer). When Joss fell in love with Sonny Corinthos' (Maurice Benard) henchman, it was game over for Cam.
After months of holding off the inevitable, Joss broke up with Cam on New Year's Eve.
'General Hospital' fans think he's too good for Joss Jacks
Being dumped by his girlfriend is not how Cam imagined starting the New Year. The pain of losing Joss is still fresh, and he's wondering what went wrong. Unbeknownst to Cam, moments before Joss broke up with him, she was in bed with Dex.
Joss' behavior regarding Dex and Cam has angered most of the audience. On a Twitter thread, General Hospital fans believe Cam deserves better than Joss. "Joss isn't just a terrible girlfriend. She's an awful FRIEND. Cam's heart is broken, but that's better than being the other option for someone as selfish as Joss," one viewer ranted.
"Good, I'm glad Cam is away from that cheating hypocrite," declared one user.
"Thankfully, Came is free; he has always deserved better than Joss. Joss only cares about herself, will never change," wrote one fan.
"Good going, Joss; way to break Cameron's heart to start the new year. I hope he moves on to someone better," another commenter replied.
Who will be Cam Webber's new love interest?
Now that Cam's single, the question is which General Hospital lady will be his new love interest. Speculation is that Esme could be his next girlfriend. Esme is Port Charles' newest troublemaker, and with Cam in a vulnerable state, she'll use that to her advantage.
Cam will fall hard and fast for Esme, and their relationship will cause issues. Cam's mother, Elizabeth, will disapprove of the couple and question Esme's motive for being with her son. Cam's friends Trina and Spencer Cassadine (Nicholas Alexander Chavez) won't be happy either. After the trouble Esme put them through, they'll question why Cam is giving Esme a second chance.
Joss will also factor into the pair's relationship. She'll be upset and try to talk sense into Cam, who'll still be hurt by her betrayal. Although Joss is with Dex, she still cares about Cam. Yet, Cam's broken heart may send him down a dark and dangerous path.