'General Hospital': Fans Think Elizabeth Needs to Find Better Friends
Find out why 'General Hospital' fans desperately want Elizabeth to get better friends.
If everyone in a soap opera was a good person, the show wouldn't be very interesting to watch. Instead, soap operas bring us some of the most devious, deceptive, and unlikable villains imaginable.  
Villainy is such a common trope in the soap opera world that when COVID-19 shut down production of new episodes, some soap operas were able to have entire throwback weeks dedicated solely to the most awful characters the series had ever seen. Sure, occasionally, we'll get to see a terrible character transform into someone more likable and sympathetic.
More often, though, their backstabbing and nefarious ways are part of their core characteristics. That's why fans of Elizabeth on General Hospital are convinced that the nurse and fan-favorite should get some better friends. 
Elizabeth Webber is a fan favorite on 'General Hospital'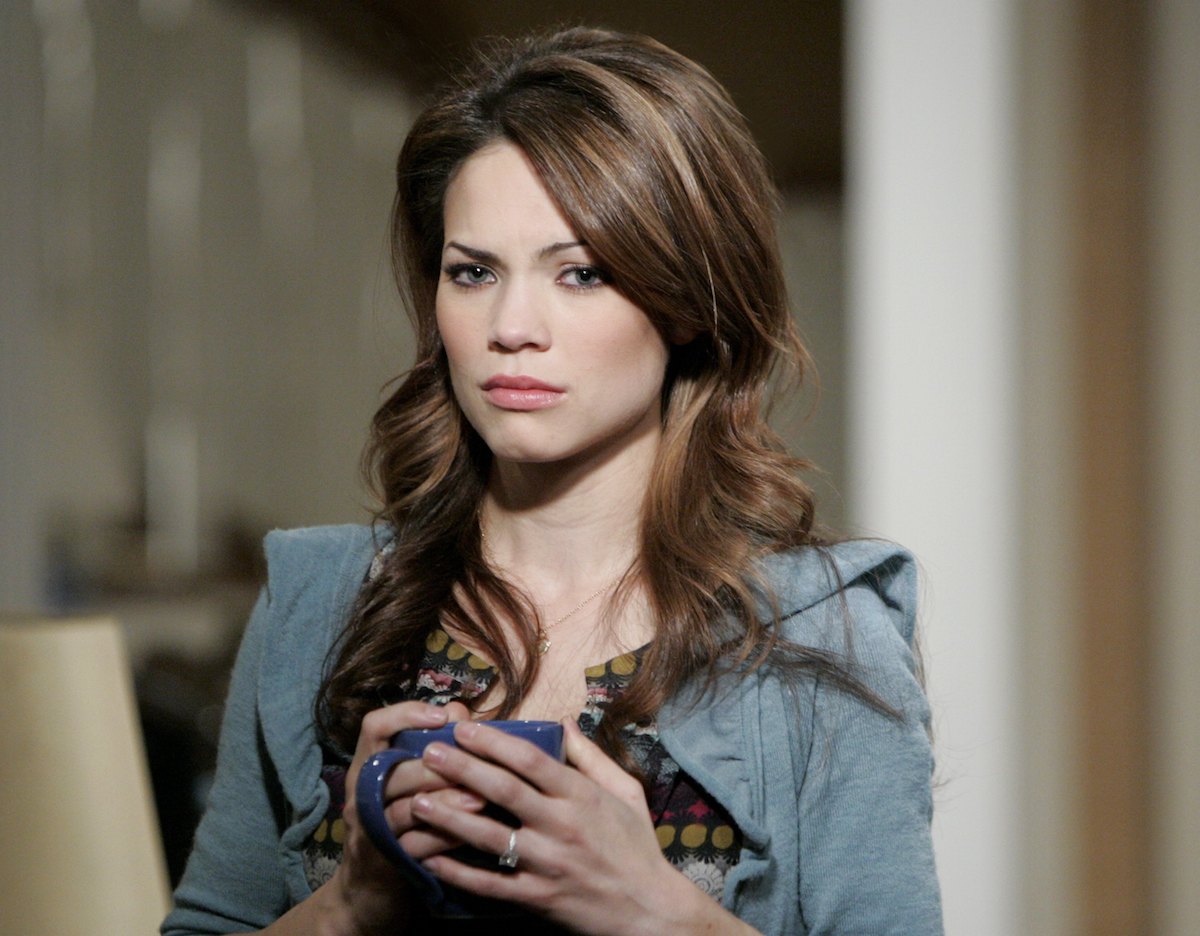 Initially, actor Rebecca Herbst auditioned for the part of Sarah Webber on General Hospital. She didn't land the part, but she so impressed the writers that they created a whole new character for her to portray. Elizabeth Webber premiered in 1997 as Sarah's sister.
During her long-running tenure on the show, Herbst — just like the lovable character she portrays — has proven to be a favorite for fans and critics alike. Herbst has racked up awards for her performance, but that didn't protect her from the chopping block back in 2011.
When fans found out that her character had been written off the show, they protested. In fact, they protested so effectively that the show creators caved to their demands and ABC revised their statement to assure the mob that Elizabeth would be returning to the set after all. 
Fans have followed along with Elizabeth Webber's dramas
Just because Elizabeth is well-liked doesn't mean she's stayed drama-free. This is a soap opera, after all.
Much of Elizabeth's story revolves around her rivalries and love life. She has had several rivalries with her sister Sarah as well as several other women characters on the show. She also has three children, all boys, with different fathers and has lost two unnamed children through miscarriage.
One of the things that fans like best about Elizabeth is the kind of mother she has demonstrated herself to be. She shares custody of her children with their fathers and is truly demonstrated to be kind and self-sacrificing. 
In fact, fans are convinced that if Elizabeth were to meet an untimely end — perhaps as a result of yet another contract dispute — that her character would die a heroic death. It's only befitting for someone who has given so much of herself to those around her over the years. 
Elizabeth Webber needs better friends
One thing that fans can't stand about Elizabeth's plot line on General Hospital is the way that she's treated by her friends. In a Twitter discussion on the topic, fans were quick to weigh in with all the ways that Elizabeth has been wronged by the people who are supposed to have her back. 
The one friend that fans think is good for Liz is Felix, but so many others have mistreated her. With backstabbing and manipulation running rampant through her peer group, fans are convinced that Elizabeth would be better off finding herself some new friends all together.
That might be the case, but considering that the whole point of a soap opera is to keep the drama going, it's much more likely that poor Liz is going to continue to get the short end of the stick when it comes to how her friends treat her. Fans may get up in arms, but at least their beloved character is still around to get angry over.