'General Hospital': Fans Think Ned Has Been 'Insufferable' On Recent Episodes
Ned Quartermaine (Wally Kurth) is currently head of the wealthy and influential Quartermaine family on General Hospital. He also used to be the CEO of the family company, ELQ. Like many soap opera characters, Ned sometimes touches fans' hearts with his actions, though other times he might be the subject of much criticism.
Recently, however, Ned has not been well-received by fans. In fact, some people are even calling him "insufferable."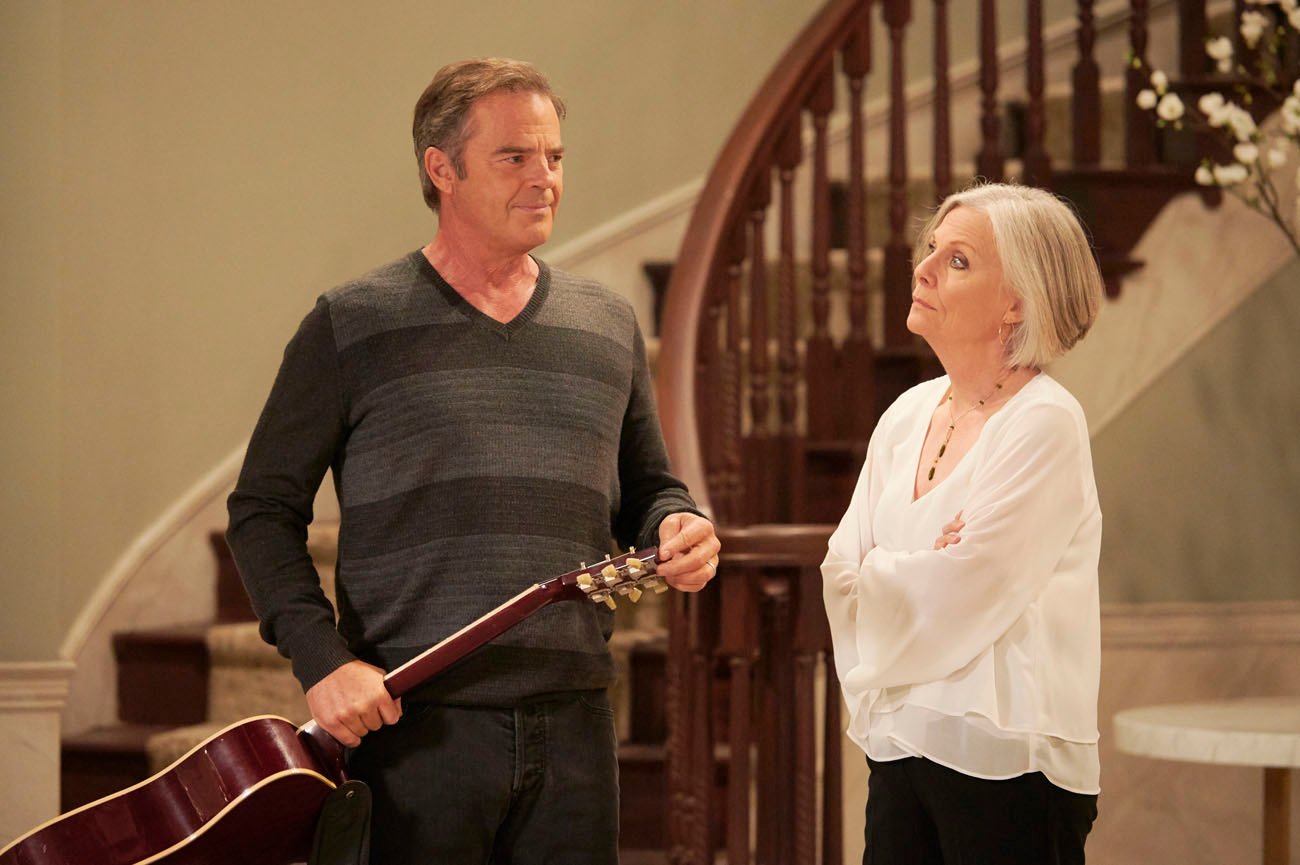 What happened with Ned on recent episodes of 'General Hospital'?
General Hospital took a break from filming for a few months because of the pandemic. The show returned to TV on Aug. 3.
After the return, viewers watched as Ned struggled to maintain a good relationship with his daughter, Brook Lynn (temporarily Briana Lane) and his wife, Olivia Falconeri (Lisa LoCicero).
Ned was angry at Brook Lynn for selling her ELQ shares in order to get out of a record contract with a sleazy producer. Brook Lynn's actions ended up allowing much of the company shares to fall into the hands of the villainous Valentin Cassadine (James Patrick Stuart), who now has control of ELQ. Ned labeled Brook Lynn as a traitor to her family and decided to kick her out of his house.
Brook Lynn later was stabbed at the Nurses' Ball and ended up at the hospital. There, Ned showed remorse for his actions and tried to reconnect with Brook Lynn with the help of Olivia.
However, Olivia later found out her son Dante (Dominic Zamprogna) was being held at a facility in Switzerland. With the help of District Attorney Robert Scorpio (Tristan Rogers), Olivia was given a chance to go see her son.
Ned did not like this and tried to convince Olivia to stay. According to him, Olivia had been crucial in helping him reconnect with Brook Lynn and he would not be able to do it without her.
The majority of fans seem to be on Olivia's side
Olivia decided to go with Robert to Switzerland anyway, and according to a poll on Soap Hub, many fans are on her side.
Ninety percent of voters agreed with Olivia's decision to go see Dante. Soap Hub wrote, "You know this is very important to Olivia, even if [her] numbskull husband doesn't. You applaud Robert for at least trying to do something to end her misery and get her some answers. Yep, you're Team Olivia all the way. Ned, you'll have to fix your mess yourself."
Meanwhile, only 10 percent of voters think it made sense for Ned to not want Olivia to go with Robert.
Some fans say Ned has been 'insufferable' lately
Meanwhile, on Reddit, fans are calling Ned "insufferable" and "selfish," especially when it comes to how he has been treating Olivia.
"Sure, his wife hasn't seen her son in years, but he demands she miss a chance in order to make his daughter stop hating him. I want to give him such a smack!" one fan wrote.
Another person also said, "I get that he's afraid for his daughter and he's feeling guilty about hurting her, but he's being a complete douche to Olivia over the whole thing. It's not her responsibility to fix his mistakes – he has to find a way to do it all on his own."