'General Hospital': Fans Think Willow Deserves Better Than Michael
'General Hospital' fans aren't supportive of Willow Tait and Michael Corinthos' relationship and feel it's time for the pair to break up.
General Hospital's young lovers, Willow Tait (Katelyn MacMullen) and Michael Corinthos (Chad Duell), have become Port Charles' newest couple. For the past three years, the two have been in an on-again/off-again relationship. While many viewers are in awe of their love story, some fans believe Michael's no good for Willow.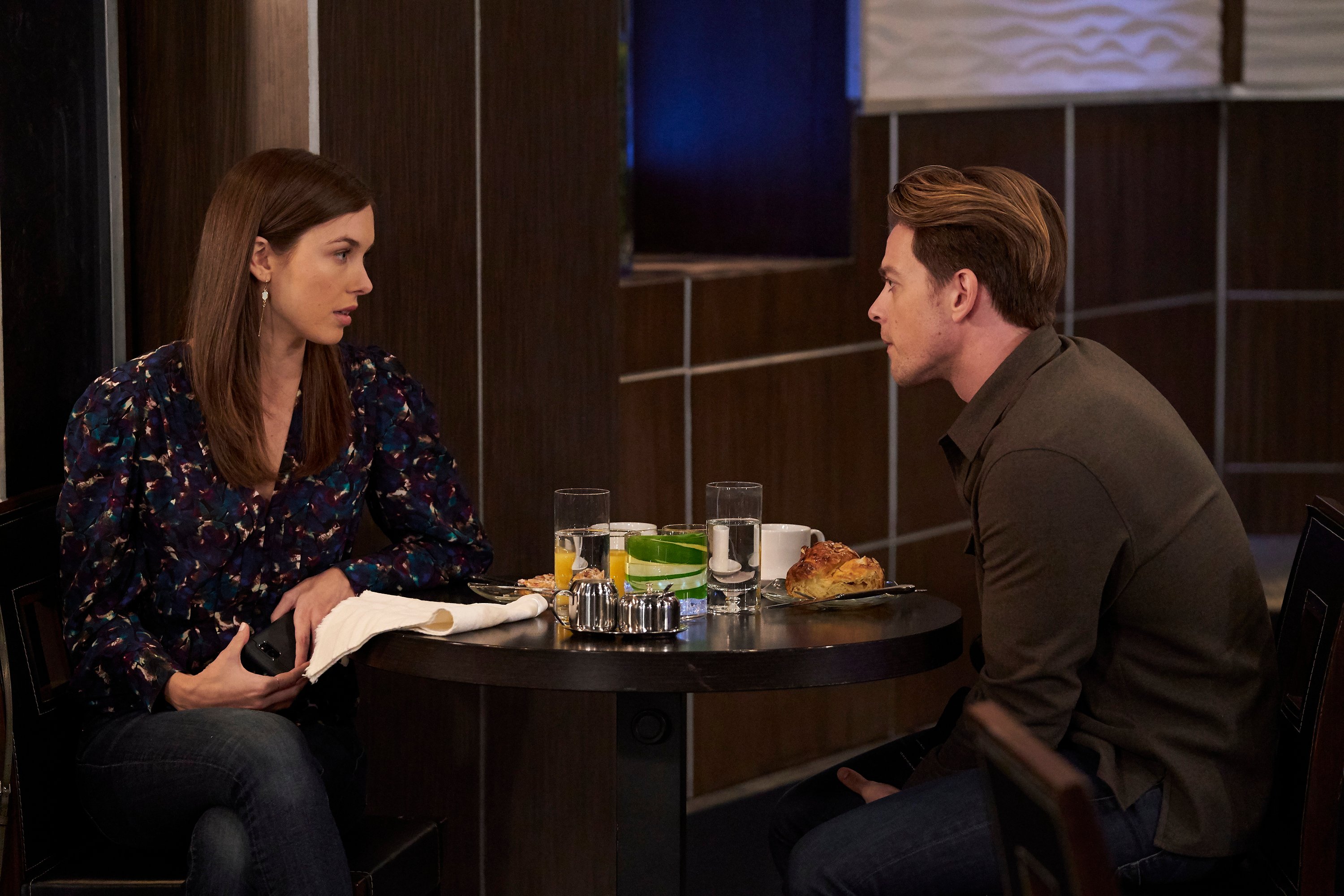 'General Hospital' fans believe Michael Corinthos is diminishing Willow Tait's character
Like many General Hospital couples, Willow and Michael have had their share of drama. Yet, the couple always finds their way back to each other. The two will forever be connected because of Michael's son Wiley Corinthos (Viron Weaver).
While the writers tout the duo as their next epic super couple, many fans don't see them that way. Some viewers feel that Michael is the wrong choice for Willow and expressed their dislike for the couple on a Reddit thread.
"Willow and Michael have no valid reason to be together. His vision? Their whatever it's called will be as toxic and dysfunctional as Carly's marriage to Sonny was," wrote one user.
"It's been said multiple times by Harmony and Nina that Willow follows Michael's command first and hardly thinks for herself. This is why I don't like Willow being with Michael, she isn't a person, but someone who got sucked into the orbit of being part of Michael's life," another fan replied.
"He's a sh**** partner and incredibly controlling. He gaslights Willow until she caves and agrees to what he wants, but when she does, he flips the switch," a commenter chimed in.
Wiley Corinthos is keeping the couple together
Many General Hospital fans pointed out that Willow and Michael are only together because of Wiley. The young boy is why the couple became involved in the first place. Willow believed Wiley was the son she gave up for adoption; however, he's the son of Michael and the late Nelle Benson (Chloe Lanier). Nelle switched Wiley with Willow's dead baby to keep Michael from their son.
When Willow learned the truth about the baby switch, she was devastated, but Michael promised she could remain in Wiley's life. Willow and Michael grew closer while bonding over Wiley. At one point, the two married to gain custody of Wiley from Nelle.
Although the couple later divorced, their feelings for each other never diminished. Willow and Michael eventually reunited, and she became Wiley's adoptive mother.
Willow Tait and Michael Corinthos could be headed for a split
Trouble is on the horizon for Willow and Michael on General Hospital. The couple is in the midst of a custody battle with Wiley's maternal grandmother Nina Reeves (Cynthia Watros). Naturally, Willow is supporting Michael in the courtroom fight. 
The couple is already tense over the Nina situation, and things will worsen thanks to Michael's mother, Carly Corinthos (Laura Wright). Carly is the only person who knows that Willow is Nina's biological daughter. Carly will keep this a secret since she hates Nina and wants to protect Willow.
Yet, the secret is bound to come out eventually, thus setting up more Corinthos family drama. Willow will be shocked by the news and try to process that her enemy is her mother. However, her shock will turn to anger when she learns Carly kept the truth from her. 
Michael will side with Carly and persuade Willow to see his mother was doing the right thing. But will Willow be naive enough to believe him? Or will she grow a backbone and finally tell off her boyfriend?