'General Hospital': Fans Tired of Carly Being Involved in Every Storyline
'General Hospital' leading lady Carly Corinthos receives a lot of airtime, yet fans feel her onscreen presence is becoming too much.
General Hospital character Carly Corinthos (Laura Wright) is the show's leading lady. For over 25 years, viewers have watched the vixen turned heroine in many front-burner storylines. While Carly is a significant player in the ABC soap opera, many feel she's getting too much airtime.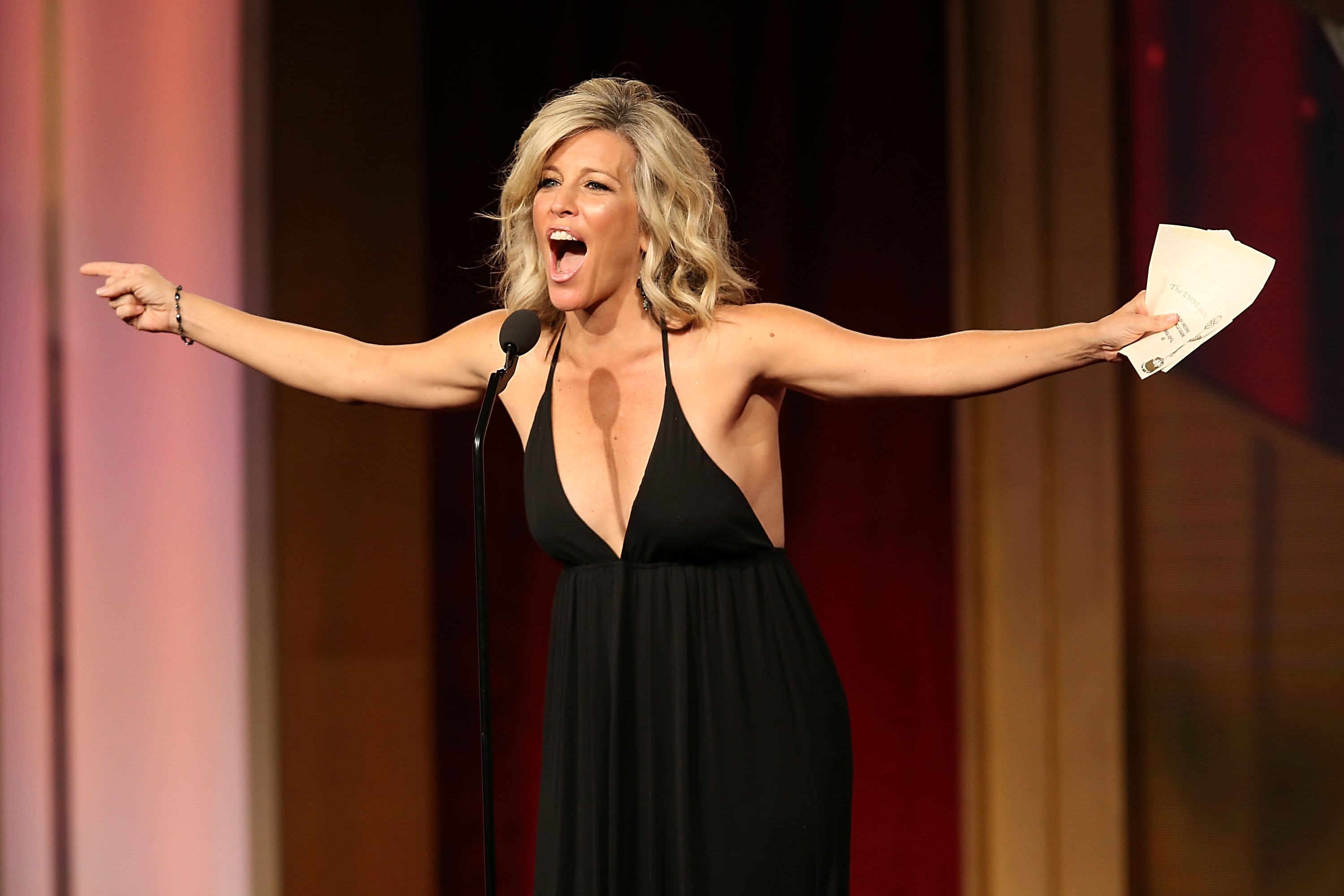 'General Hospital' fans are annoyed with Carly Corinthos being inserted into everyone's storyline
Carly's had her share of drama on General Hospital. Most of her turmoil stems from her on-again, off-again marriage to Sonny Corinthos (Maurice Benard). When Carly isn't busy dealing with Sonny's betrayals, she's involved in everyone else's business.
Whether she's interfering in her son Michael Corinthos' (Chad Duell) life or hanging out with Sam McCall (Kelly Monaco), the writers find a way to incorporate Carly in every scene. While Carly's a prominent Port Charles citizen, fans think she shouldn't be in every story.
Viewers discussed how tired they are of all storylines involving Carly on a Reddit thread. "It's not normal to have one character involved in every damn storyline even she has no business being in them in the first place," wrote one user. 
"She's the new Jason in that regard. Inserted unnecessarily into stories. I guess old habits die hard for the writers," another commenter chimed in. 
"Carly is everywhere, but with her youngest daughters, another viewer replied. 
Carly Corinthos becomes involved in Harmony Miller's storyline
Once again, General Hospital has incorporated Carly into another character's storyline. Harmony Miller's (Inga Cadranel) world will crash with a dark secret. As fans know, Harmony's daughter Willow Tait (Katelyn MacMullen) is Nina Reeves' (Cynthia Watros) child. 
Harmony stole Willow when she was a baby and raised her as her own. She doesn't want the truth about Willow revealed and has already murdered two people to keep her secret. Yet, thanks to Carly, Harmony's secret is about to come out. 
Suspicious over Harmony's behavior, Carly began snooping and uncovered Neil Byrne's (Joe Flannigan) documents that Harmony tried to burn. With Carly knowing the truth about Willow's maternity, Harmony decided to get rid of the busybody. But Harmony's plan was foiled by Alexis Davis' (Stephanie Erb) arrival.
While Carly was rescued in the nick of time, her drama is far from over.
Nina Reeves and Willow Tait's story becomes all about Mrs. Corinthos
As Harmony recovers from her hit and run on General Hospital, Carly has a huge dilemma. She must decide what to do with the secret. She implores Harmony to tell Willow the truth; however, Harmony asks her to keep the secret. 
Fans have anxiously been waiting for the moment for Nina and Willow to be revealed as mother and daughter. Yet, what's supposed to be a pivotal moment will be overshadowed by Carly. Instead of focusing on Nina and Willow's reactions, it'll be about Carly's feelings. 
Chances are Carly won't tell the truth. She doesn't like Nina and is still angry that she kept Sonny from his family. Carly will feel she's justified in keeping Willow from Nina like she had Sonny kept from her. However, Carly's plan will backfire when the truth is finally revealed.