'General Hospital': Fans Want Anna and Valentin to Become a Couple
General Hospital is full of platonic relationships that could develop into romantic ones. These past two weeks of the show, fans have been able to see a lot of interactions between Anna Devane (Finola Hughes) and Valentin Cassadine (James Patrick Stuart). Although Anna is currently engaged to Dr. Hamilton Finn, fans are seeing chemistry between Anna and Valentin.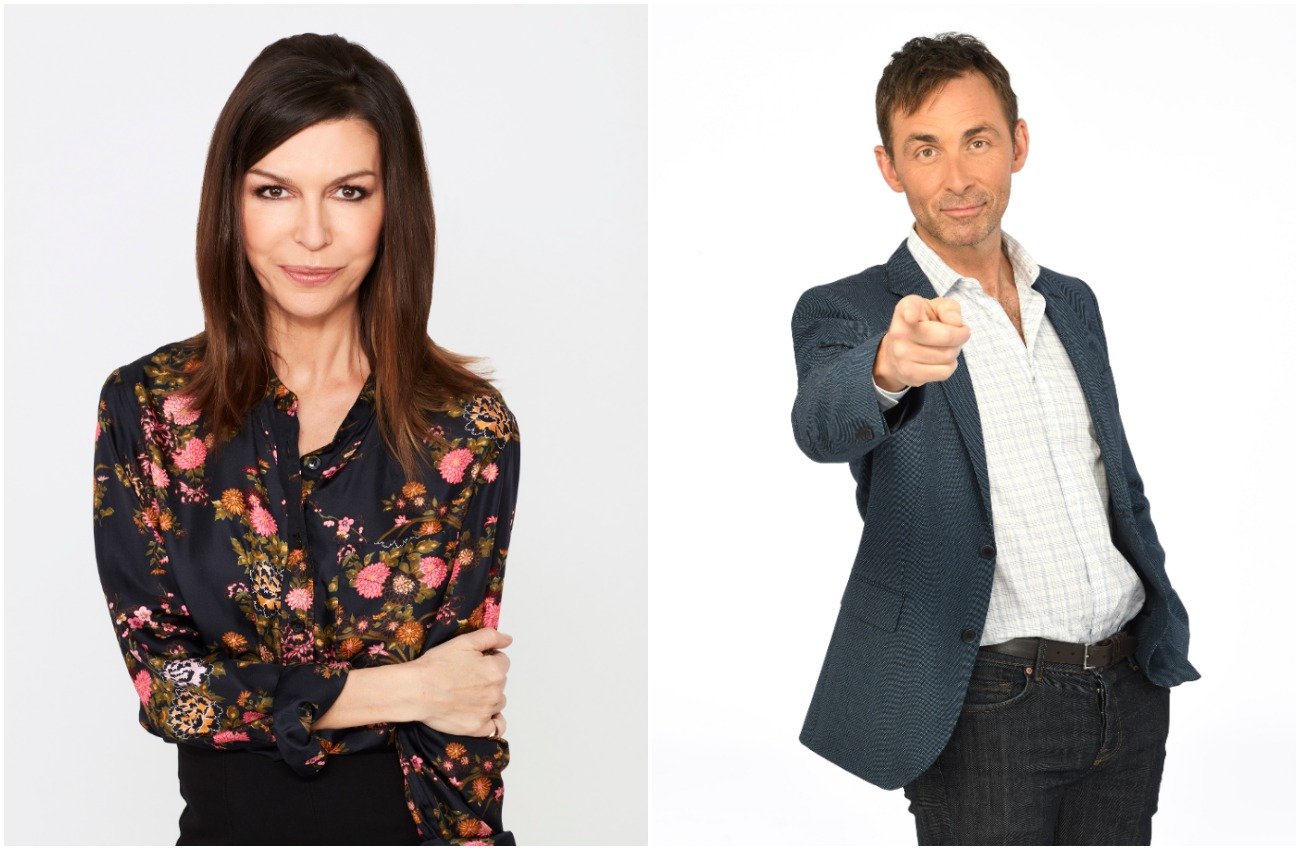 Anna and Valentin have been getting along recently
Because Anna is a special agent tasked with fighting bad guys in Port Charles and Valentin is a known villain, the two of them have not always gotten along. However, they recently had many moments of bonding.
For example, Anna has been overwhelmed by the thought of Peter August not being her son. When Valentin came by her house on Halloween, she was able to talk to him about her dilemma, especially since Valentin once experienced the ordeal of discovering that his parents had not been his parents at all.
Later on, Anna and Valentin both confronted her evil twin sister, Alex, only to be tied up together in a warehouse and left for dead. They managed to break free and had another heart-to-heart talk at the hospital.
Valentin is now the only person who knows Anna's secret
RELATED: 'General Hospital': James Patrick Stuart Opens Up About What His First Love Scene Was Like
Valentin was present at Anna's house when she first found out the genetic test results, which showed that she was not Peter's mother. Thanks to all the chaos that ensued when Alex came to Port Charles, Anna never got the chance to tell other people about the results.
However, even when she had the chance to tell her fiancé, Anna decided to lie and say the results did not show much. As such, Valentin and Anna (as well as her twin Alex) are now the only people who know the real identity of Peter's mother.
Fans want to see more of Anna and Valentin together
RELATED: 'General Hospital': Fans Want Nina to Be With Valentin More Than Jax
Fans believe that these past several episodes have shown how much chemistry Anna and Valentin can have when they are together. On Reddit, fans shared that they want to see more interactions between the two of them, with some viewers even hoping for romance to develop.
"They totally get each other, they understand the choices they each make and where they're coming from. I love the idea of them as a couple!" one person wrote.
Meanwhile, another fan said, "They do have great chemistry and a long history together. I think they would be great together."
One person even commented on Anna's relationship with Finn compared to one she could potentially have with Valentin, writing, "I like Finn but never thought him and Anna complement each other. Like them both but as a couple they are lackluster. I have to say Valentin is my favorite and the energy between him and Anna is organic and they fit well."
Ultimately, the direction of the plot is decided by the writers of General Hospital. They could give in to fans' wishes and make Anna and Valentin a couple, or they could simply give Anna and Finn a happy ending.