'General Hospital': Fans Want Lulu to Be Recast Amid Emme Rylan's Exit From the Show
General Hospital viewers will be seeing some major cast changes in the near future. Most notably, Emme Rylan, who has played Lulu Spencer for seven years now, will be leaving the show.
Now fans are wondering what exactly will happen to Lulu upon Rylan's departure. She could be killed off as characters sometimes are when an actor no longer can play them. However, many viewers seem to want Lulu to be recast instead.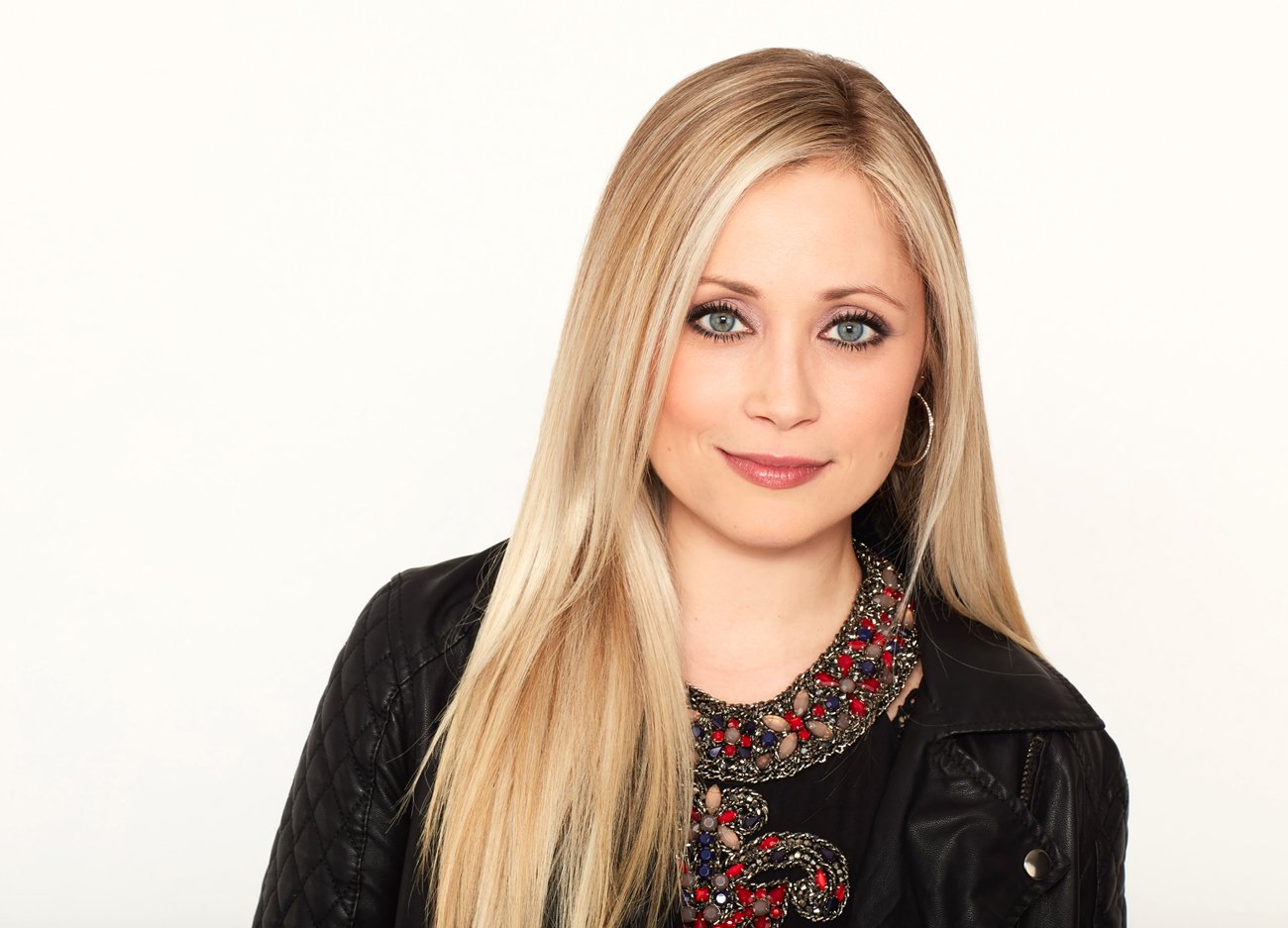 Emme Rylan addressed her departure from 'General Hospital'
Rumors of Rylan leaving the show began swirling last week when the actor posted a photo of her family hugging her on social media. Rylan captioned the photo, "Some days are hard and you just need your whole family to give you a hug." Many of Rylan's former and current co-stars rallied around her in the comments, leading onlookers to believe something serious happened with Rylan on the set of General Hospital.
Afterwards, Rylan revealed to fans that she and her husband, Don Money, had decided to pack up their things and go on a road trip with their kids. The house they were living in had been sold, and Rylan noted they did not have any "real solid life plan."
Taking to her Instagram Story, Rylan also talked more about her situation at General Hospital. She shared, as reported by Michael Fairman TV, "I am getting a lot of questions that I cannot answer …  people are kind of being confused that maybe I chose to take a vacation or take time-off,  so the only thing I can say is 'no, I did not choose this.'  I can't say anything else. There you go. That's all I am allowed to say."
Additionally, Rylan added, "All you need to know is that I love everyone there, we all love each other, I'm okay, and all of your messages of love are amazing … I love you guys so much — but I just can't talk about it."
What will happen to Lulu on 'General Hospital'?
With Rylan getting ready to leave Los Angeles, fans are now wondering what will happen to her character. After all, she still seems to be a huge part of Port Charles and there is a lot of potential for her story to continue developing.
As many viewers might know, Lulu is currently working on exposé to reveal Cyrus Renault's true character to the citizens of Port Charles. According to Celebrating the Soaps, this is likely to put her on a dangerous path. After all, Cyrus is a man with high reaches who can eliminate threats in his way. As such, there is a chance Lulu might decide to go into hiding for the safety of her children and to escape Cyrus' wrath. This could effectively remove Lulu from everyday life in Port Charles and allow Rylan to leave the show.
Fans want Lulu to be recast
However, many fans do not want Lulu to be removed from General Hospital. One fan on Reddit noted that she is considered a "legacy character" whose family ties go way back. Lulu is also related to many important people in Port Charles, and soap operas often make use of these sorts of connections to keep viewers interested.
Additionally, there are a lot of fans who never got around to liking Rylan as Lulu. In 2013, Rylan replaced Julie Berman, who had played Lulu since the character was a teenager, though some viewers are still unhappy with Rylan's work. For these people, now is a good time to find a new Lulu.
"I'm not mad about this," another Reddit user said. "I hated her portrayal of Lulu and I think she's an awful actress… I just hope they don't kill her off, so there's an opportunity for someone else to play her."
For now, it seems viewers will have to stick around to see what will become of Lulu as Rylan exits the show.