'General Hospital': Fans Want Nina to Be With Valentin More Than Jax
On 'General Hospital' these days, there is a love triangle occurring between Nina, Valentin, and Jax. Find out why fans want Nina to get back together with Valentin instead of staying with jax.
Soap operas have many tropes that are quite common and continue to stand the test of time. One such trope is the use of love triangles.
Currently, one ongoing love triangle on General Hospital is between Nina Reeves (Cynthia Watros) and two men: Valentin Cassadine (James Patrick Stuart) and Jasper "Jax" Jacks (Ingo Rademacher). As with many love triangles on TV or in movies, fans often have strong opinions about which two people should get together. In this case, fans seem more interested in the relationship between Nina and Valentin than Nina and Jax.
Nina and Valentin had a rollercoaster relationship
Valentin first came to Port Charles in 2016 and quickly fell in love with Nina, one of its longtime residents. The two of them bonded, and Nina decided to marry Valentin later that year to help him with his custody case. However, Nina ended up breaking up with Valentin in 2018 after she discovered that he was indirectly responsible for the death of her brother, Nathan West (Ryan Paevey).
Later on, Valentin decided to win Nina back by coming up with a scheme. Nina had just found out her long-lost daughter was still alive, so Valentin had a young woman named Sasha Gilmore (Sofia Mattsson) pose as Nina's child. This led Nina to reunite with her "daughter," and she also got back together with Valentin.
Valentin and Nina decided to have another wedding in late 2019. However, Nina learned all about Valentine's scheme, and she shocked everyone by breaking up with him on their wedding day.
Nina is currently dating Jax
After ending her relationship with Valentin, Nina started confiding in Jax, who had begun working at the media company that owns Nina's Crimson magazine. Jax ended up being a friend to Nina and helped her get through her breakup with Valentin. Soon enough, they began dating.
Nina and Jax are still together, and it seems Valentin is not over Nina either. According to Stuart, his character is still very much in love with Nina.
"He's never been able to fathom not having her in his life," Stuart says in a recent interview with TV Insider. "She's the love of his life."
Why fans prefer Nina being with Valentin than Jax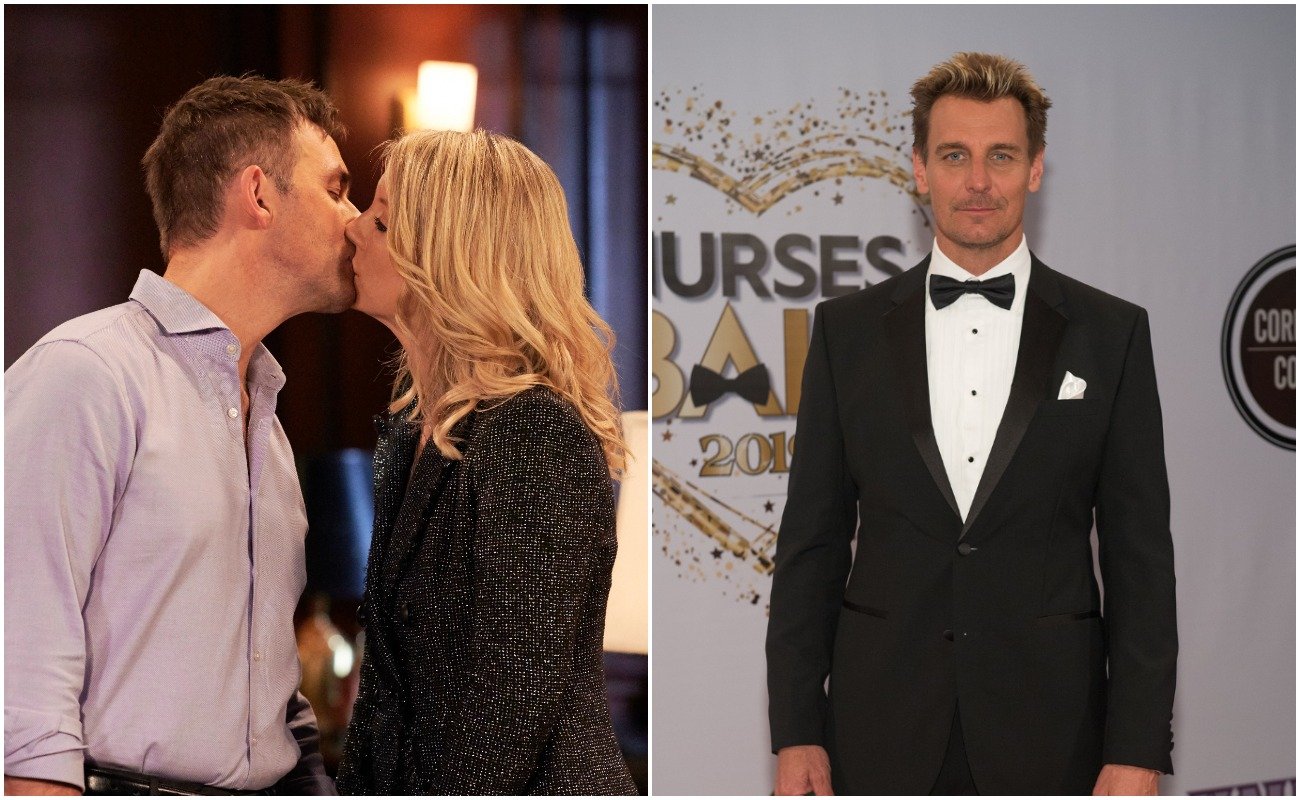 During a discussion on Reddit, fans share their thoughts on the love triangle between Nina, Valentin and Jax.
One person supports Nina and Valentin being together, saying, "I just don't feel it with Nina and Jax, especially after The Nurse's Ball. There's more chemistry with N&V. I liked the storylines better when they were together. Valentin being a villian but trying to do good. A complex not-a-good guy but not a villian like Silas is much more interesting imo. Jax is just to vanilla to be with Nina."
Meanwhile, another fan agrees, writing, "Even though Valentin has chemistry with Alexis and Anna, I'd be perfectly fine with Valentin and Nina getting back together, and staying that way until the end. Give them storylines that doesn't impact their romantic relationship."
However, while it seems many people don't want Nina and Jax to stay together, not everyone thinks Nina should go back to Valentin.
"I really liked Jax/Nina before they got together, but they seem to have hit shipping bed death HARD," one person says. "I did like that Nina could contrast the lies and manipulation Valentine put her through with Jax's love and support tho. Valentine's love was toxic as hell amd Nina needs to stay away."