'General Hospital' Fans Want True Classics to Be Rerun
The longest-running daytime drama on the ABC network is General Hospital, and its fans are a loyal bunch. They're very vocal about what they want.
The longest-running daytime drama on the ABC network is General Hospital, and its fans are a loyal bunch.
For 57 years and roughly 14,500 episodes, the fictional town of Port Charles in upstate New York has been home to stories of love and loss. Viewers follow the ups and downs of the characters (and sometimes the actors in real life), and the show's enduring popularity ensures it will have a place on ABC for years to come. 
But recently something has upended the production of General Hospital, and they had to figure out how to get by until it can resume. They have a solution for now — but fans aren't happy. 
'General Hospital' has a long and dramatic history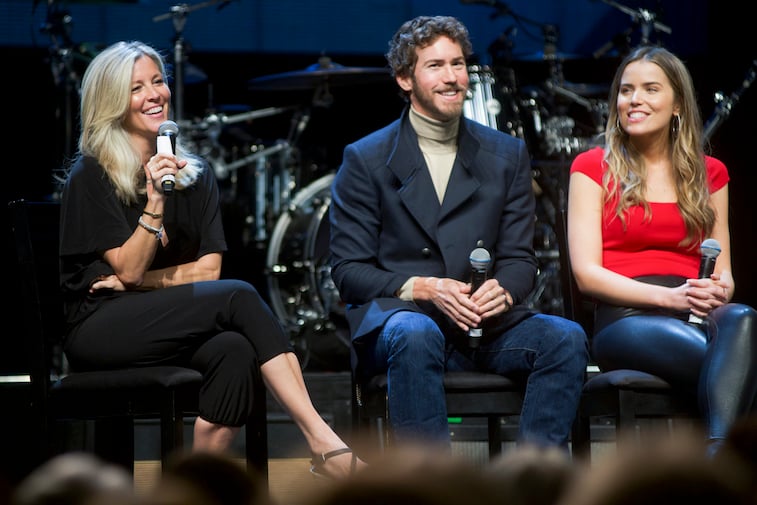 The Port Charles General Hospital is the hub of this lasting drama, and the stories that have happened there are legendary. Since 1968, when the show premiered, the plotlines have been amazing and captivating for generations of viewers. 
In 1981 the show aired the wedding between Luke Spencer and Laura Webber, which was the most-watched event ever in the history of daytime television.
Although the relationship had some very troubling elements, Luke and Laura celebrated their 35th anniversary in 2016. Other dramatic storylines include the 1994 story of 4-year-old Maxie who needed a heart transplant. She was miraculously matched with a heart and her delighted mother searched for her sister to tell her the good news, only to find out that the heart belonged to B.J., Maxie's cousin who had just died in a school bus accident. 
Highly emotional twists and turns are par for the course, but even for a cast that has learned to expect the unexpected, COVID threw them for a loop.
The pandemic shut down production
When COVID started spreading across the U.S. in March, the quarantine brought filming of General Hospital to a halt. This wasn't an immediate problem, because about two more months of episodes had been filmed already. However, it was soon clear that those episodes would eventually run out, and producers had to figure out how to make them last. 
To stretch out the material they had, on April 3rd, they started "Flashback Fridays," where they aired a rerun of the show on the last day of the week. That lasted through May 21, when they ran out of new episodes entirely. Currently, the show is only running reruns, starting with three weeks of episodes centered around the Nurse's Ball. 
However, fans are not thrilled with how the show is handling the reruns. For a program with nearly six decades of material to work with, they're not going very far back. "Flashback Fridays" started with an episode that aired in 2019, and the Nurse's Ball shows began with one that only went back as far as 2014.
Fans want classic shows
Viewers of General Hospital are loyal enough to tune in to watch re-runs, but they wish the show's producers would reach back a little farther for more classic material. When the show's Twitter account posted a short video that promised Nurse's Ball episodes from the show's vault, fans let them know how they felt. 
"'The Vault' usually needs a lock and key," one person commented, pointing out how recent the clips were. "These episodes from 2 years ago requires a YouTube subscription."
Another viewer agreed, asking, "Why can't we get real classic episodes of the nurses ball from the 90s? Is it too much to ask?"
Fans wanted to know why the show wasn't taking this opportunity to revisit some of the best storylines of the past. "Lets see some REAL RE-RUNS!!!! Ice princess, Luke & Laura's wedding, aliens, Etc….. need I list them lest you forgot?"
It's still not clear how long the production of the enduring daytime drama will be halted. Like so many things that have been affected by the pandemic, the people involved are still figuring out the way forward. Fans of General Hospital hope things will get back to normal soon, and they won't have to watch many more re-runs that don't impress them.