'General Hospital' Fans Were Outraged Over This Actress Leaving the Show
General Hospital has been on the air since 1963, making it the longest-running soap opera at the moment. Given how long the show has been around for, it's not surprising that cast changes are a normal part of the set. However, that does not mean that viewers always embrace everything with open arms. Recently, fans …
General Hospital has been on the air since 1963, making it the longest-running soap opera at the moment. Given how long the show has been around for, it's not surprising that cast changes are a normal part of the set.
However, that does not mean that viewers always embrace everything with open arms. Recently, fans became upset when it was announced that a beloved actress was leaving General Hospital. Read on below to find out what happened and whether or not she has any plans for returning.
Rebecca Budig left 'General Hospital' in November 2019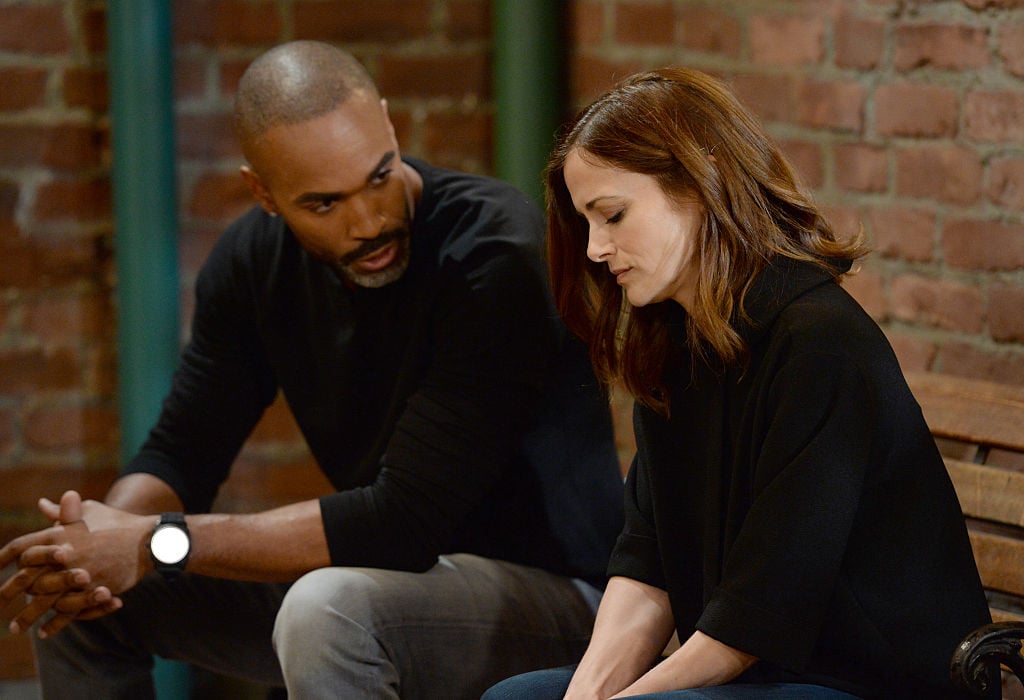 Rebecca Budig joined the cast of General Hospital in 2015. She played the notorious Hayden Barnes who initially came to the fictional town of Port Charles to stir up drama in Elizabeth Webber's love life. It later turned out that Hayden is Elizabeth Webber's half-sister, and the two women became close. During her time in Port Charles, Hayden also ended up marrying Nikolas Cassadine briefly and then had a daughter with Hamilton Finn.
Budig exited General Hospital for a while in 2017, but she returned in 2019 on a short-term basis. However, in November 2019, it was announced that Budig would leave once again. The reason for her departure is unknown.
Budig did leave heartfelt messages for fans on social media. She posted two photos on Instagram of her on-screen family members and said: "It's hard to say goodbye once..and twice is that much harder. Then add the beautiful, sweet, magical @jophiellelove and it's heartbreaking. I want to thank all those @generalhospitalabc fans that show up everyday and are passionate about this show and our characters."
She continued, writing: "I will miss my friend..for those like him are hard to come by..but I know our paths will cross again. (Or at least one can hope :) xo"
Fans were upset at Rebecca Budig's exit
Although Budig's character has not been around for as long as some of the other people in Port Charles, fans have grown to really like her. This means that her exit was not exactly welcomed by viewers who enjoy watching Hayden on TV.
"I love her on GH," one fan commented on Reddit. "She has such a great storyline right now. Violet, Finn, her sister Elizabeth, Jax, Nikolas – she has so many connections to great characters and her storyline is interesting."
Another person said: "She just came on and she has chemistry with the actors. I was getting invested in her story."
Could Rebecca Budig return to 'General Hospital' in the future?
Fans last saw Hayden when she bid farewell to her loved ones. After it became known that she was working to strip Valentin Cassadine of his fortune, her life became threatened. As such, Hayden had no choice but to leave her family behind and go into hiding. This effectively paved the way for Budig's exit from the show.
There is a glimmer of hope here for viewers who want to see Hayden again. Since she has not been killed off, there is a chance that she could come back to Port Charles in the future. However, whether Budig could come back as well is still up for debate.
Soap operas are known for constantly bringing in new actors to portray one character, so if Budig does not want to be on the show, there is a possibility that Hayden could be recast. Some fans are open to this since it would allow Hayden to continue being on General Hospital.
For now, there is no sign that Hayden or Budig will return to Port Charles, but we will just have to wait and see where things go in the future.