'General Hospital': Finn and Anna Might be Reconnecting — and Fans Aren't Here for It
General Hospital has been on the air for over 50 years. As one of the longest-running soaps, the show has become an expert at keeping viewers interest. However, we all get it wrong sometimes. A recent storyline has made fans grow tired, and they're not afraid to voice opinions about it.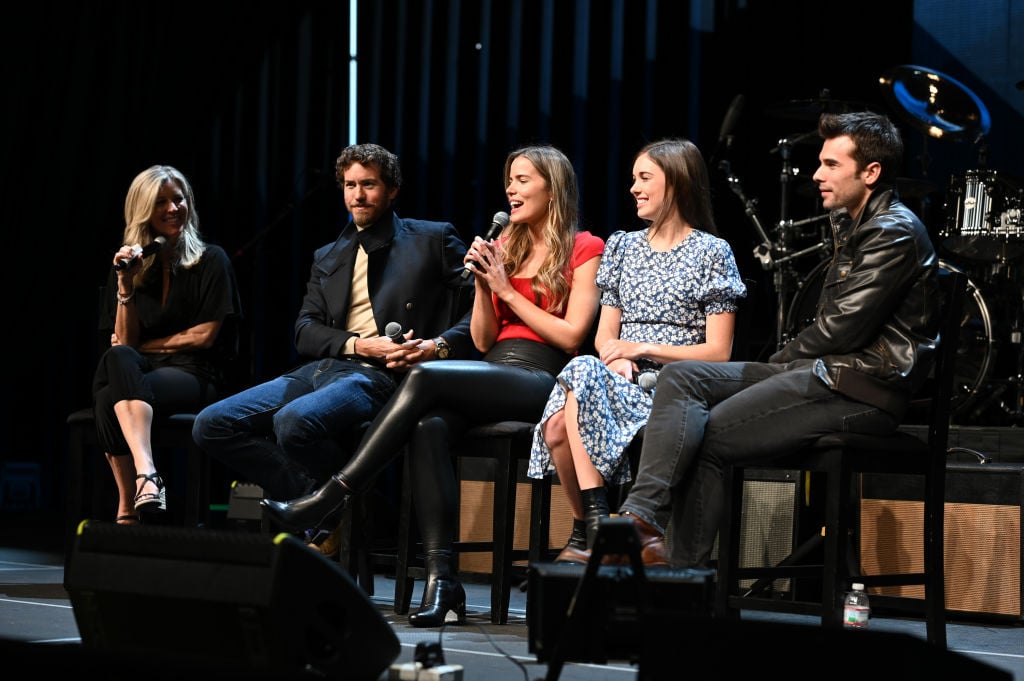 Finn and Anna have been through troubled times
Special Agent Anna Devane has a habit of protecting her mischievous son, Peter, at all costs. She gave him up as a baby because of his dangerous father, Cesar Faison. But this only made life worse for the child, who was eventually brought back into his father's life. Peter's terrible childhood led him to a dishonest lifestyle, and now Anna's guilt leads her to constantly defend him. 
This twisted mother-son relationship even brought an end to Anna's engagement with Dr. Hamilton Finn. Desperate to protect his young daughter, Violet, from dangerous Peter, and knowing how blind Anna has become to her son's wrong-doings, Finn broke off the relationship.
However, after Peter framed Liesl Obrecht for his crimes, things begin to change between Anna and Finn. Unfortunately, Finn falls for Peter's deception. Whether from true ignorance or a desire to end the conflict with Anna, viewers aren't sure. But we do know that Finn decides Peter may not be as bad as he thought. After Obrecht is arrested for Peter's crimes, a resolution becomes possible.
The March 9 episode showed Anna and Finn finally reconnecting. During a touching scene, Finn announced that he and Violet had discussed the situation and that they'd both like to come home with Anna. 
"There's nothing I'd like more," Anna replied. But now that the couple appear to be back together, fans say they're sick of the storyline. 
Fans are tired of Finn and Anna
A recent Twitter post by General Hospital teased that Peter's scheme may be unveiled by Damian Spinelli, and viewers used it as a chance to voice their opinions about Finn and Anna's relationship. In the comments, many seemed to agree that they were sick of the couple.
"Yes, of course, Spinelli and Stone Cold will uncover the truth," one fan wrote. "Plus, I'm really over Anna/Finn and Maxie/Peter. Obrecht is innocent!"
"Over Peter. This storyline is sooooo old," another viewer wrote. 
Several fans expressed that they wanted Peter to finally pay for his wrong-doings, and were sick of his constant deceptions. "This [snake] Peter needs to be found out !!!" a viewer wrote.
"I wish there was some way to keep the actor but lose the storyline. I'm over Peter and Anna protecting him/being in denial," one fan wrote, to which another quickly agreed.
"I agree. I say somehow make Peter good and give him a storyline other then this!!!"
Overall, it seemed that viewers were just tired of the storyline and anxious for the show to move on to something else. 
Will General Hospital fans get their wish?
Over the last few weeks, Spinelli has continued to search for a way to expose Peter. Unfortunately, for fans that are eager for his crimes to come to light, Spinelli has yet to be successful. Anna and Finn continue to grow closer, and even make progress with wedding plans, even though viewers are tired of the couple.
It looks like the show wants to continue featuring Peter, Anna and Finn's story, for now. Luckily, because General Hospital has such a large group of characters, viewers have lots of other story lines to keep them busy.
The show is currently on a hiatus because of the coronavirus (COVID-19). Production of new episodes has halted, and ABC is airing old General Hospital episodes in the same time slot. However, the show should return with new episodes as soon as the social distancing requirements have been lifted.