'General Hospital': Have Jason and Carly Ever Dated?
When it comes to close friendships on General Hospital, it's hard to beat Jason Morgan (Steve Burton) and Carly Corinthos (Laura Wright).  Jason works for Carly's husband, Sonny Corinthos (Maurice Benard), and Jason and Carly have been tight-knit for a long time.
As such, some fans might be curious to know whether Jason and Carly have ever had a romantic relationship between them in the past. Read on below to find out.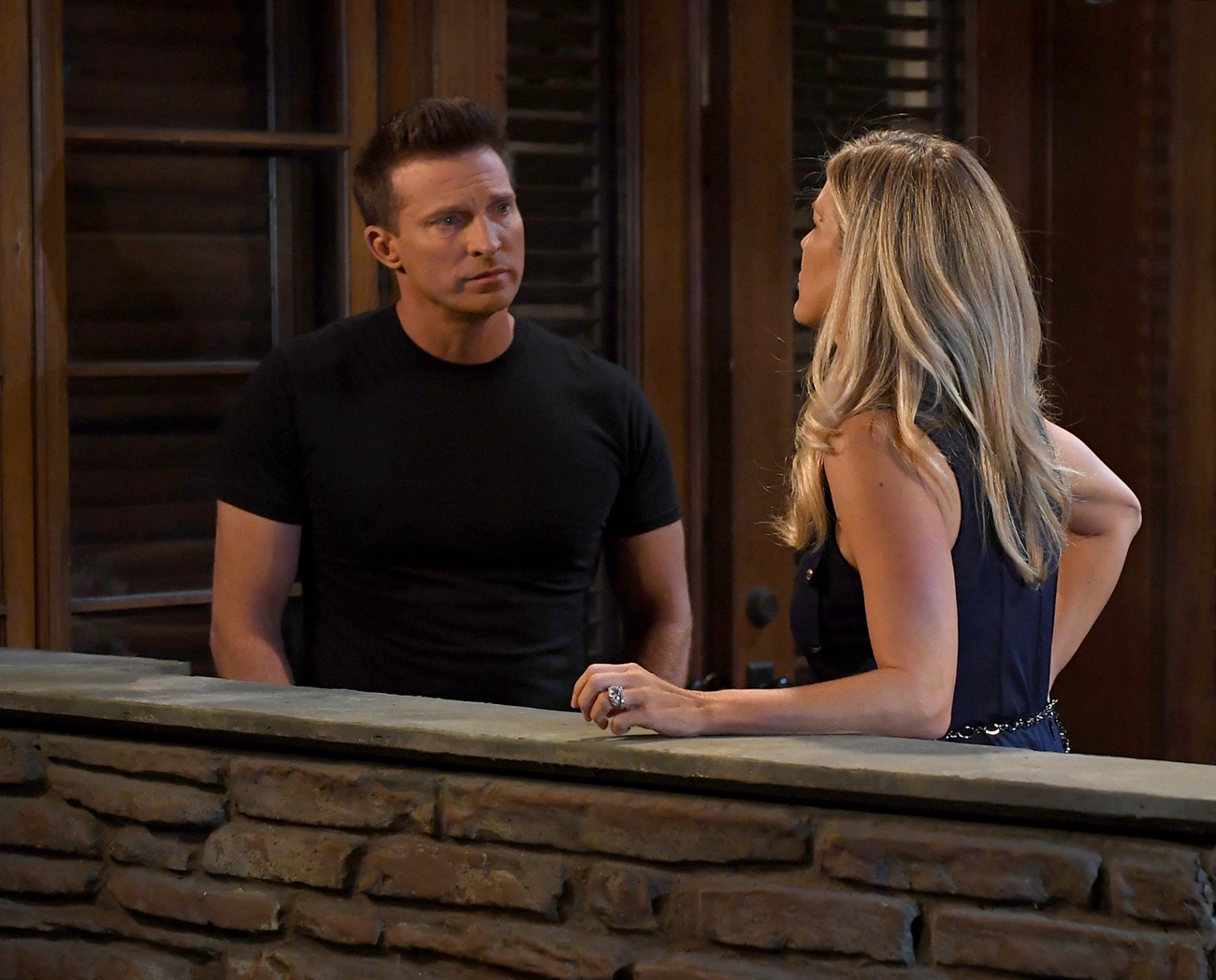 Jason and Carly are best friends but in relationships with different people
Jason and Carly are no doubt best friends on General Hospital. Whenever one of them has a problem, the other is always there to help out or lend a supportive ear. However, they are both in long-term relationships with other people.
Carly is married to Sonny, whom she has had an on-and-off relationship with. They have gotten married and broken up a few times ever since their romance started in the late 1990s. Their current marriage began in 2015. Carly and Sonny have three children together as well as a few more stepchildren from their other relationships.
Meanwhile, Jason has been in a long-term relationship with Sam McCall since the early 2000s. They got married in 2011 and divorced in 2018. However, Jason and Sam's romance has not ended, and they continue to build their relationship. Jason and Sam have one child together as well as two stepchildren from other relationships they had.
Have Jason and Carly ever dated?
RELATED: 'General Hospital': Steve Burton Thinks There Is 1 Reason Why Jason and Sam's Relationship Is So Popular With Fans
Jason and Carly have had romantic moments between them before.
In the 1990s, after Carly first came to Port Charles, she and Jason quickly became friends. After Carly got pregnant with A.J. Quartermaine's child, she asked Jason to be the baby's father. Carly and Jason moved in together, and romance developed the two of them. However, their fling did not last long, though they continued to remain friends even after it was revealed that A.J. was the father of Carly's son.
Steve Burton once commented on the possibility of Jason and Carly getting together again
RELATED: 'General Hospital': The Important Advice Eden McCoy Got From Her On-Screen Mom Laura Wright
Jason and Carly are now committed to other people, so it is difficult to imagine that they would get together again. However, last year, Burton commented on this possibility.
On the podcast That's Awesome, which Burton hosts with Bradford Anderson, who plays Damian Spinelli, this subject was brought up. When discussing the character of Jason with guest Eden McCoy, who plays Josslyn Jacks, Anderson noted that Jason could become Josslyn's stepfather, insinuating that Jason could get with Carly again in the future.
"[Jax] is your dad. Carly is your mom," Burton said to McCoy, "Sonny now is your stepdad, who you live with. If something happens with them, the door might open for me and your mom one day."
Burton clarified that he didn't know "if that's ever going to happen," but either way, McCoy shared that she thought the arrangement was "weird."
"I can't decide if I like it or not," McCoy said.
Based on the ongoing story lines at the moment, it does not seem like Jason and Carly will get together anytime soon. However, anything can happen on General Hospital, so there's no telling what the writers have in store.