'General Hospital': Here's Why Fans Aren't Mad That Molly Lansing Is Cheating on TJ Ashford
TJ Ashford is safe, awake and reunited with Molly Lansing on General Hospital. But, since Molly slept with Brando Corbin, fans can definitely tell that things aren't going to be all that peachy for the dynamic duo. In fact, a lot of viewers don't think Molly and TJ are good together right now.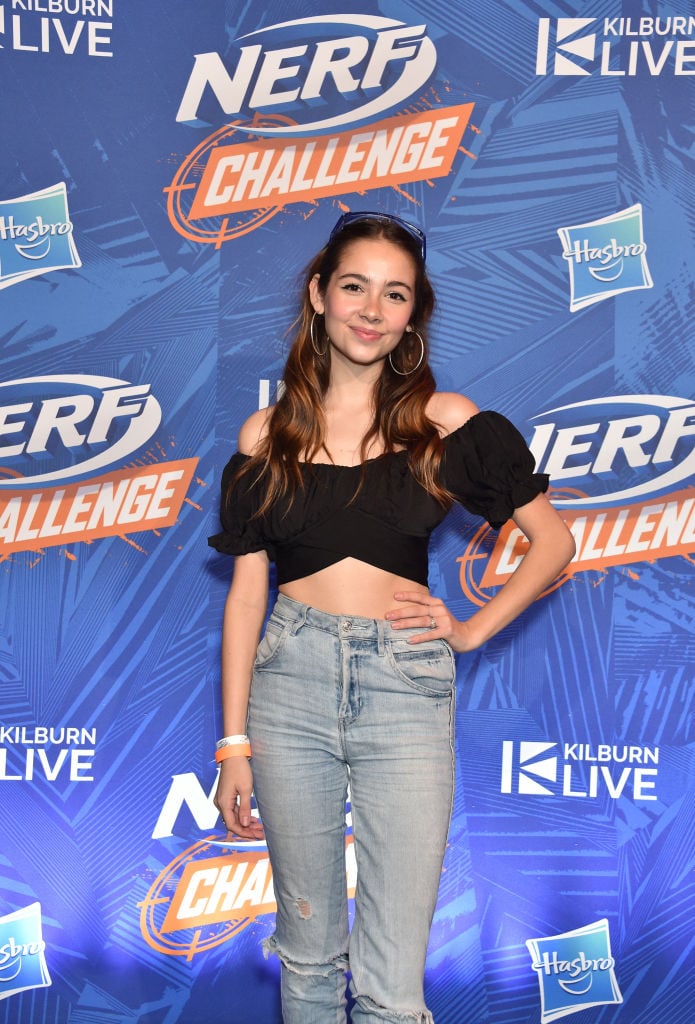 Molly and TJ have been together for many years
From a teenage love to young adult romance, Molly and TJ have been together on the show for several years now. The two originally started off as really good friends before the relationship turned romantic. Besides adults meddling in their relationship, they haven't had many conflicts. The couple has only been apart for a brief moment overall.
Haley Pullos has portrayed Molly since 2009, around five years after the character was written onto the canvas. The character of TJ has been portrayed by three different actors. Christopher Meyer (then credited by Krys Meyer), was the first actor in the role, portraying TJ for a few months in 2012.
Tequan Richmond portrayed TJ from 2012 to 2018 and is the most recognizable and notable actor to play the character. When Richmond left to return to primetime, Tajh Bellow took over the role and has been playing the character since 2018.
Fans don't see a spark with Molly and the current TJ
TJ was recently kidnapped by some of Cyrus Renault's goons. Cyrus has a vendetta against many in Port Charles, including TJ's mother, Jordan Ashford. Molly hadn't heard from him and assumed that he was ghosting her after she declined his marriage proposal. Molly was feeling a particular way because Jordan blamed her for TJ's disappearance. Because of this, Molly thought that TJ did not want to be with her. Jordan only told Molly this stuff so that she would be safe from Cyrus.
She ends up meeting Brando Corbin for the first time and they end up having a one-night-stand. But after she and Brando sleep together, Molly finds out that TJ is in the hospital and awake. She apologizes for thinking that he didn't want anything to do with her anymore. They then agree to enter into a domestic partnership so they can be together but not compromise her views on marriage. However, given Molly just had sex with Brando, things may not be that seamless for the couple.
At first, fans of the show were not happy that Molly was trying to get with someone else while TJ was in the hospital. But now seeing Molly and Brando's chemistry, fans have warmed up to the idea because of the current version of TJ. Many have noted while Molly had sizzling chemistry and was a great fit with Richmond's version but does not with Bellow's.
"I'd care a lot more about the Molly and TJ story if the old TJ was still on. Just do not feel the chemistry with the recast. Now Molly and Brando??? Sign me up," said one viewer.
Another fan said, "i loved TJ and Molly before the recast but now i just can't. It isn't the same."
Regardless of the portrayed, some fans seem to be happy that the pair is getting into some other action. "I'm open to a Molly/Brando pairing. It is time for something new for her. Andrew Garfield was Spider-Man when Molly and TJ got together. Christian Bale was Batman. They are too young to be that stable," one fan wrote.
General Hospital airs weekdays on ABC.