'General Hospital': How Did Josh Swickard Meet His Wife Lorynn York?
Josh Swickard is best known for playing Detective Harrison Chase on General Hospital. Swickard's character has an unfortunate love life full of dashed hopes. However, Swickard seems to have better luck in real life.
He is currently married to actor Lorynn York. Read on below to find out how they met and learn more about their relationship.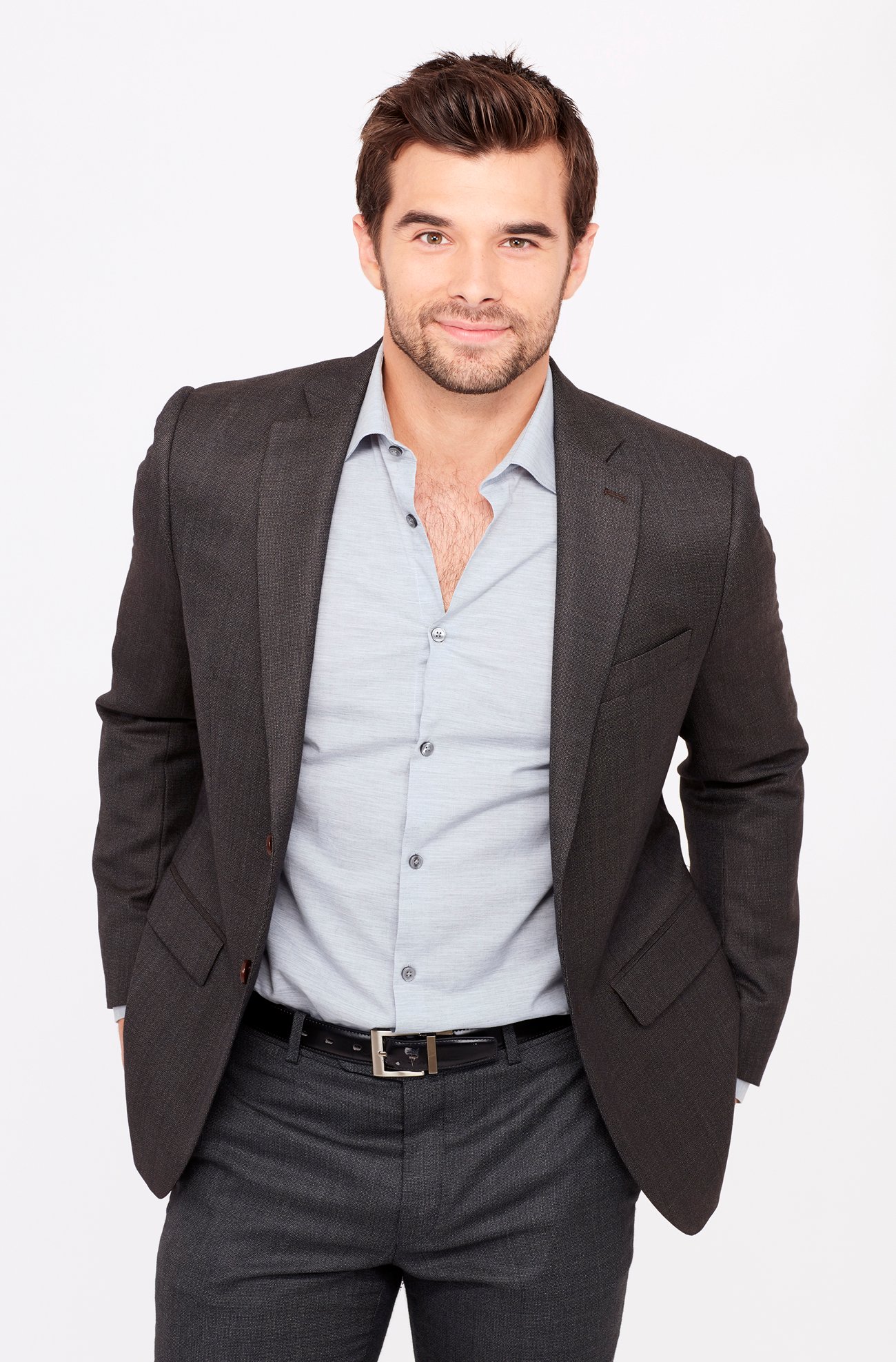 Josh Swickard and Lorynn York on a movie set
Because both Swickard and York are actors, it is perhaps not surprising that they found love on a movie set. The two of them starred in the 2020 film Roped together as love interests, and their relationship took off from there.
Interestingly, Swickard was not originally cast in the movie. As York told Metro, "The first time I met Josh was only two days before filming started because he wasn't actually the first choice for Colton [the male lead]. The other person didn't know how to ride horses so they ended taking Josh, and I'm so thankful about that."
Josh Swickard knew he wanted to marry his wife Lorynn York very early on
RELATED: 'General Hospital': Josh Swickard Auditioned for Another Role On the Show But Did Not Get It Because of His Age
Although some couples take a while to develop chemistry with each other, Swickard once shared that it was the opposite with him and York.
"I never believed people when they said, 'When you know, you know,'" he told Soaps In Depth. "And then I met Lorynn — and when you know, you know! I called my dad early on and said, 'She's the one.' And his advice was, 'Know a girl in every season,' so I waited a full year. It actually has been about a year and a half… and she's still the one."
The couple announced their engagement in December 2018. Swickard shared with Soaps In Depth that he proposed in front of their families during a game of charades. They got married in July 2019.
Swickard also revealed there are many things he loves about York. He said, "She's very fun. We laugh all the time. And she's also very adaptable. We've traveled a lot together and been put in a lot of interesting situations, and she always takes it in stride and does it with a good attitude. We also view life on the same plane. We have the same ideals, values and goals."
Josh Swickard and Lorynn York are working on another movie together
RELATED: 'General Hospital': Steve Burton Thinks There Is 1 Reason Why Jason and Sam's Relationship Is So Popular With Fans
In July 2020, Swickard and York revealed they are working on another movie together. This time, the couple will be releasing a film called A California Christmas, which York wrote and is co-producing.
Swickard and York will once again appear as love interests on the big screen. Because they are a married couple in real life, romantic scenes in the movie were easy for them to take on, even during a global pandemic.
"They can get close. They can kiss. They can hold hands," co-producer Ali Afshar said, according to KRON4. "It's tremendously positive because imagine getting two stranger actors doing it. They probably wouldn't even be comfortable doing it. We probably wouldn't even ask them to do that."
According to York's Instagram post, the movie finished filming in late July. However, its release date is still unknown.