'General Hospital': How Long Have Laura Wright and Wes Ramsey Been Dating?
Laura Wright and Wes Ramsey are co-stars on 'General Hospital.' How long have they been dating?
Soap operas have no shortage of couples who met as co-stars and began relationships with each other. On the set of General Hospital, there is currently one couple who is enjoying their romance behind the scenes: Laura Wright (Carly Corinthos) and Wes Ramsey (Peter August).
Wright and Ramsey have been together for a while now, but not every fan knows just when they started dating. Read on below to learn more about Wright and Ramsey's relationship.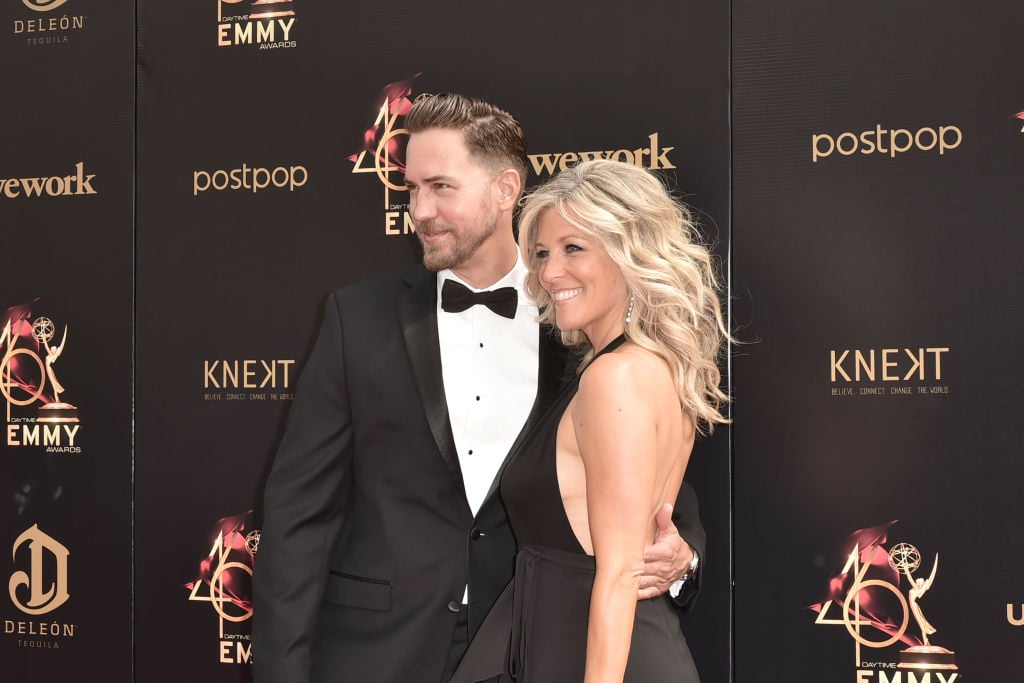 Laura Wright and Wes Ramsey first met in the early 2000s
Wright and Ramsey may be General Hospital co-stars now, but they actually met on another soap opera. In the early 2000s, the two of them first became acquainted on the show Guiding Light, where Wright played Cassie Layne Winslow and Ramsey played Sam Spencer.
At the time, Wright was married to her ex-husband, John Wright, so she and Ramsey did not develop a romantic relationship. In fact, the two co-stars did not see each other much after they both left Guiding Light.
However, Wright and Ramsey ran into one another again in 2017 at an Emmy party. This time, Wright had been divorced for a year, so things between her and Ramsey were different.
"We hadn't seen each other or talked until we ran into each other at an Emmy party on April 26," Wright told Soaps In Depth. "I was joking around with Donnell Turner (Curtis) about the line at the bar and Wesley turned around. I was like, 'Oh my God! What's up?' And that was it."
Ramsey revealed he had been 'enamored' by Wright for years
Although Wright and Ramsey did not talk to each other for a long time, Ramsey revealed in 2018 that Wright made a lasting impression on him from their time working together.
Speaking to Soaps In Depth, he said: "For 20 years, I've thought she's one of the greatest actors and one of the most beautiful women I've ever seen."
He also recalled being "stopped in my tracks" one time when his sister-in-law's mother was watching General Hospital. "The moment her scene ended, I picked up the remote, paused it and said, 'I remember that woman,'" Ramsey shared.
He also added: "Was I manifesting Laura into my life? I've been enamored with that woman my whole life and next thing you know, we were at a Daytime Emmy party. It was hugs and laughter and we've been inseparable ever since!"
When did Wright and Ramsey begin dating?
It's not clear when Wright and Ramsey began dating, but they first went public with their relationship in May 2017. Additionally, they also remember the date they ran into each other again at the Emmy party as a very special one.
On April 26, 2020, Wright shared a picture of her and Ramsey on Instagram with the caption, "3 yrs ago this Handsome Fella asked for my #."
The couple's relationship seems to continue going strong, with some fans even speculating that they could be engaged or expecting a baby together. However, Wright and Ramsey have denied those rumors, and it looks like they are simply happy with how their lives are at the moment.