'General Hospital': How Maurice Benard Got Close With Co-Star Kin Shriner
General Hospital characters Sonny Corinthos and Scotty Baldwin aren't necessarily thick as thieves on the show, but their portrayers, Kin Shriner and Maurice Benard, have gotten very close in recent years. Benard talked about his relationship with Shriner in a recent interview.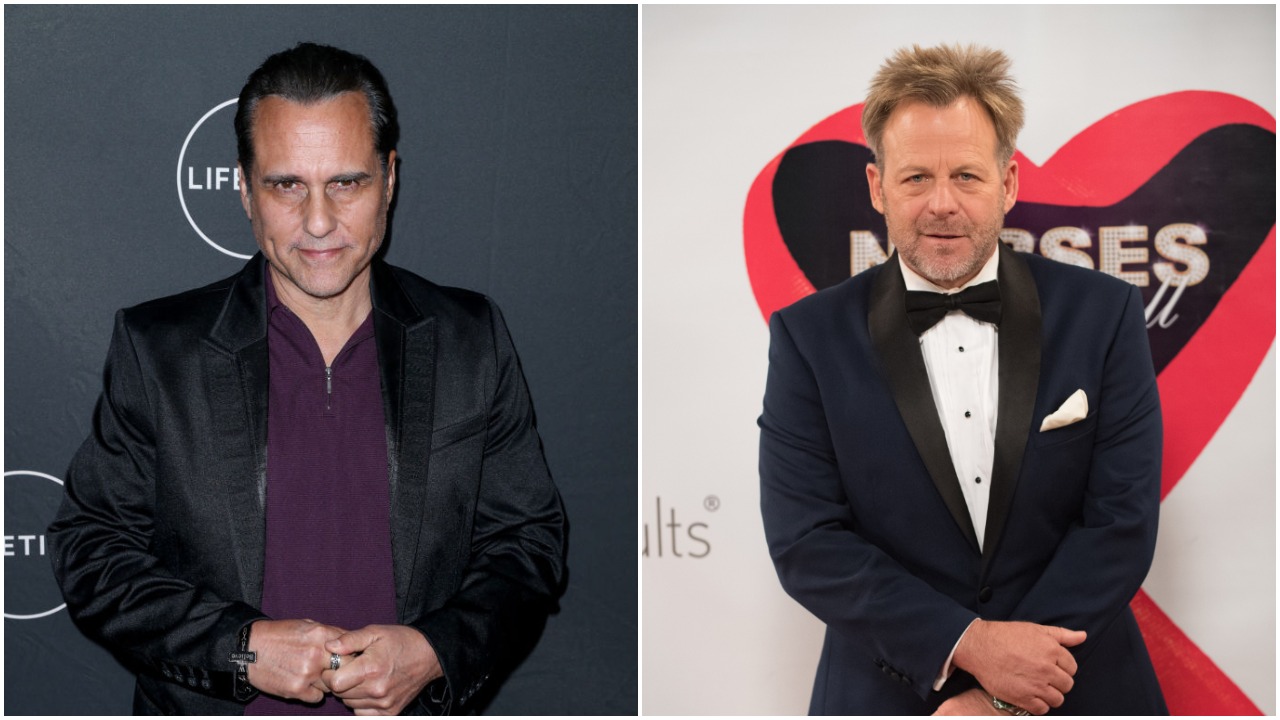 Rich Fury/Getty Images), Richard Harbaugh/Walt Disney Television via Getty Images,
Both Maurice Benard and Kin Shriner are soap opera legends
Not only is Shriner a veteran actor on General Hospital and one of the longest-tenured actors in the soap opera genre as a whole. He first debuted as Scotty Baldwin in 1977 and was initially from 1977-1983. He returned from 1987-1993.
For the General Hospital spinoff, Port Charles, he was one of the principal characters. He portrayed Baldwin on the show during most of its time on the air, from 1997-2003. After also appearing on and off on general Hospital from 2004-2004 and 2007-2008, he has been back on the show in a recurring capacity since 2013.
Benard has played mobster Sonny Corinthos since 1993 and has been on the show in the role ever since. He also appeared on Port Charles as well as the other General Hospital spinoff, General Hospital: Night Shift.
The two have both struggled with mental health issues
Benard has bipolar disorder and has been very candid with his battle with it. Shriner has obsessive-compulsive disorder (OCD). Benard talks at-length about mental health in his new memoir,  Nothing General About It.
According to the official description of the memoir, Benard "looks back to his youth in a small town and his tenuous relationship with his father. He describes how his bipolar disorder began to surface in childhood, how he struggled to understand the jolting mood swings he experienced, and how a doctor finally saved his life."  
In a feature with Smashing Interviews Magazine, Benard said that he and Shriner weren't initially close. They got close once Shriner disclosed to him one day that he had OCD. After this, Benard says that they became close friends and not just co-workers.
He said, "Kin and I weren't all that close until the last couple of years. I didn't even know he had OCD. We always make fun of each other on the set, and I'd make fun of his hair, and we'd make fun of whatever."
"But I didn't know he had OCD until I went to lunch with him, and he told me. That's when we became close friends," he continued.
General Hospital airs weekdays on ABC.