'General Hospital': How Much Does the Cast Make and Who Earns the Most?
Though the stars of General Hospital are on our screens every weekday, we don't know much about their personal lives. One of the biggest questions that people have about soap stars in general, is how much they make. Is being a soap opera actor or actress as lucrative as working on films or on primetime television? Most people would probably say no, but in fact, it can be. Especially for actors who have been on popular soaps for a number of years. Let's break down how much the cast of General Hospital makes.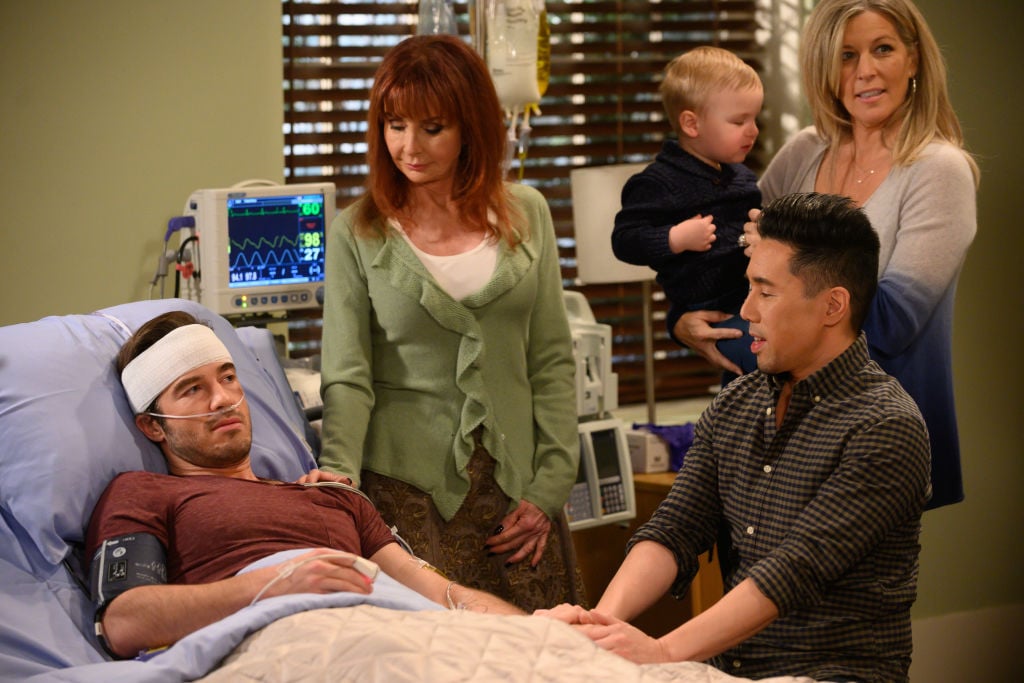 The salaries differ
As with any show, the salaries of the cast differ.
According to Thought Catalog, an actor with few lines, five or less, can make around $450 a day and background actors can make $200 a day. If you have more lines, the pay skyrockets.
If you are a new member of the cast but not a main character, you can earn around $1,000 per episode, according to Tvovermind. If you are already a big name in the soap world, you might be offered more to come on. There are roughly 260 episodes per year of GH, which could earn you a nice salary of $260,000 a year.
If you stay on the show for five years, you can start making around $1,500 per episode, which would bring you to at least $390,000 a year. But even this rate is within a range. Some actors who are more crucial to the storylines may earn more than $1,500 an episode. On the higher end, they can make around $780,000 a year.
If you last on the show for over 10 years, you could earn up to $5,000 per episode which would put you at $1.3 million a season. Maurice Benard has been on the show since 1993, which means he is well into the veteran category. He is currently worth $2 million.
'General Hospital' stars' net worth
General Hospital stars who have been on the show for a while typically have quite a high net worth. Benard is actually on the low end. Laura Wright, for example, who hasn't even made it to the 20-year mark on GH is worth $10 million. She's been playing the role of Carly Corinthos since 2005.
Closer to Benard, Nancy Lee Grahn is worth a reported $3 million. She now plays Alexis Davis on General Hospital, but before that she was on Little House on the Prairie, One Life to Live, Magnum, P.I., The Phoenix, Knight Rider, Murder, She Wrote, Castle,  7th Heaven, and Melrose Place.
Kirsten Storms, who played Maxie Jones on both General Hospital and its spinoff General Hospital: Night Shift is worth $6 million. She originally left GH in 2011 after being diagnosed with endometriosis. She came back to the show on Sep. 5, 2012. She then took another hiatus in 2014 to go on maternity leave. She left the show again in March 2017, but then returned in August of that same year.
Tyler Christopher who played Nikolas Cassadine and Connor Bishop on the show is worth $7 million. He played Connor from 2004-2005 and Nikolas from 1996–1999, again from 2003–2011, and then once more from 2013–2016.
These former and current GH stars all prove that there is some definite money to be made in the soaps.