'General Hospital': How Sydney Mikayla Feels About Working With Maura West
General Hospital's Trina Robinson has gotten some much-needed fleshing out recently on the daytime soap opera. Sydney Mikayla, who portrays the teen, recently spoke in an interview about her time on the show so far and working with soap opera veteran Maura West.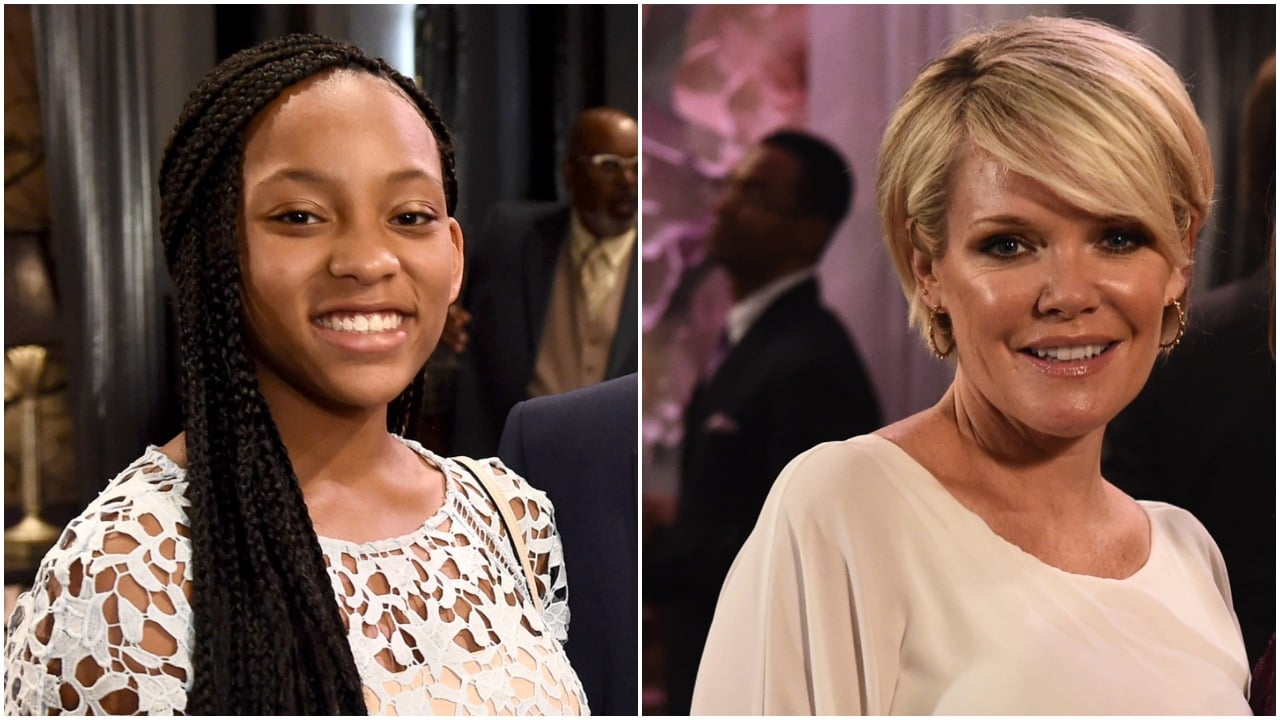 Trina Robinson has a couple of big storylines
2020 has kicked off with a bang for Mikayla's character of Trina Robinson. Primarily being on canvas just as one of Josslyn Jacks, Trina has been thrust into big storylines of her own.
Robinson now has family on General Hospital, has legacy character Marcus Taggert has been revealed to be her father. Many fans think that Trina could have even deeper connections to the canvas, and could be related to Curtis Ashford or Jordan Ashford.
She also has a "fake" romance with Cameron Webber that seems like it could turn real at any moment. Trina also interns at the Jerome Gallery with Ava Jerome, meaning that Mikayla has a lot of scenes paired with West.
Mikayla recently commemorated her one-year anniversary with the show on social media, sharing her first scene with the series.
Sydney Mikayla dishes on Maura West and her 'General Hospital' anniversary
In an interview with ABC Soaps In Depth, Mikayla dished about all things General Hospital, including the experience working with her fellow cast members.
"It's all still so new and exciting for me. I'm learning a lot from the other teen actors and from the veterans on the show, too. Some of my favorite scenes have been with Maura West (Ava). She is a soap opera icon! It's an honor to share the screen with her," she said.
On specifically working with West, she said, "She's so nice and makes me feel very comfortable when we do our scenes together. So I'm looking forward to seeing how Trina and Ava's friendship will blossom."
General Hospital airs weekdays on ABC.