'General Hospital': If the Show Got Canceled, Would Vanessa Marcil Return as Brenda Barrett?
Fans of General Hospital's Brenda Barrett are always eager for the character to return. Almost a decade ago, Barrett dished if she would come back to the show if it were set to end its lengthy run on television.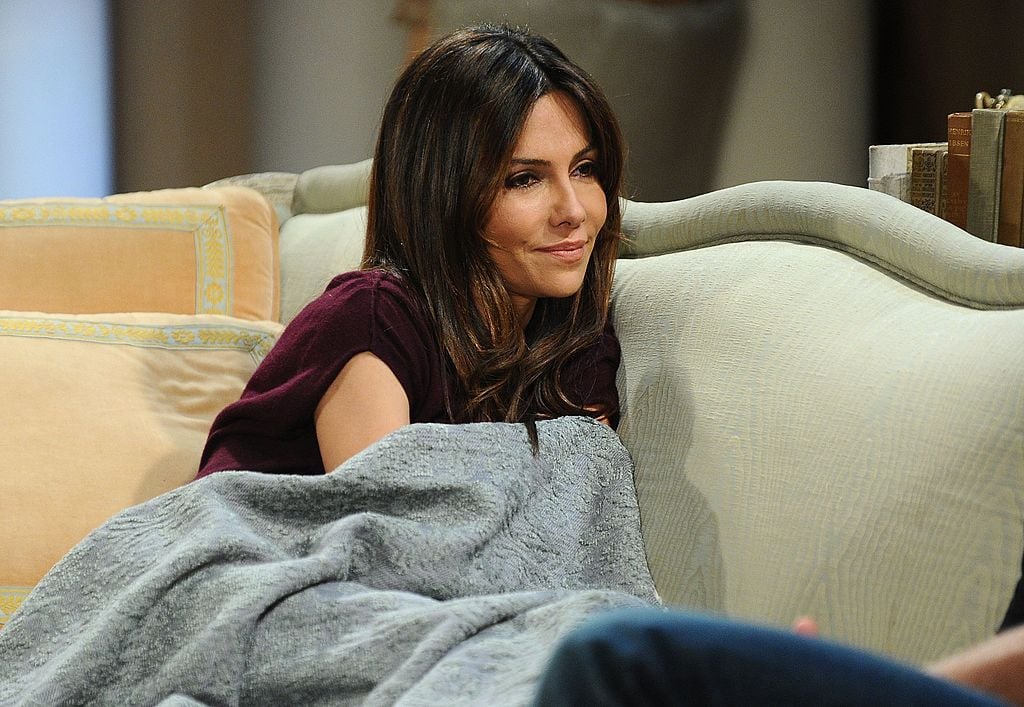 Brenda Barrett's relationship history on 'General Hospital'
Marcil portrayed Brenda Barrett on General Hospital primarily from 1992-1998. She then returned from 2002-2003 and then again from 2010-2011. Marcil last appeared on the show in a guest stint in 2013.
As a teen, she began a relationship with mobster Sonny Corinthos. The couple would go on to be one of the most popular pairings in the soap opera's history. She was also once married to Jasper Jacks, igniting one of the show's most memorable love triangles.
Brenda was also briefly married to Sonny's right-hand man, Jason Morgan, but it was actually part of a larger blackmail scheme. Despite this, Marcil has at one time wanted a love triangle including Sonny and Jason.
She told MichaelFairmanTV back in 2011, "I'd love to do a triangle with Maurice and me and Steve Burton. Steve got me through my first few months when I joined GH and I'll never forget that. I was having some very serious health problems, was rushed to the hospital in an ambulance, there was all kinds of drama, and Steve was my rock. Can you imagine if Brenda goes and sleeps with Jason? That would cause so many problems."
If the show ended, would Vanessa Marcil return?
In the same interview, Marcil also spoke if she would return to General Hospital to close out Brenda's storylines if the show was canceled. Now, years later in 2020, General Hospital seems to be safe on ABC, but in 2011, many soaps were in danger and All My Children and One Life to Live were canceled the following year.
Right now, there is even some speculation that All My Children and One Life to Live could come back to ABC.
Still, it is interesting to look back at Marcil's comments on if she would return to the show if somehow General Hospital would go off the air.
She said, "I know it's a reality but I prefer to stay delusional. No matter what other things I do in my career, I had every intention of eventually coming back to GH and growing old on the show and becoming Anna Lee [the late actress who played Lila Quartermaine]. To sit down and have all the young characters come talk to me and get some great wisdom about life — the kind of thing you can only do on soaps — would be so wonderful! I miss Anna Lee so much. I can't even think about Stuart Damon [Alan] without bursting into tears. Where are the Quartermaines?"
Specifically speaking on the cancellation of the show, she said, "I do believe it was a mistake to get rid of all that history. Aaaauuurgh! It's so hard to think about cancellation. It's such a tough thing to talk about, but [GH exec producer] Jill Phelps and I did discuss it the other day. If GH were to end, I want to be there. If God forbid this show is canceled, I guarantee Sonny and Brenda will be riding off together into the sunset! That doesn't mean Sonny may not find love with somebody else and have a great relationship between now and then."