'General Hospital': Is Kelly Monaco Married?
Kelly Monaco is currently one of the most well-known stars on General Hospital. She has been on the show for many years now as Sam McCall, the daughter of mob boss Julian Jerome and attorney Alexis Davis.
Although many fans are aware of what goes on in Sam's life, not a lot of people know about who Monaco is when she is not working on General Hospital. Is Monaco married?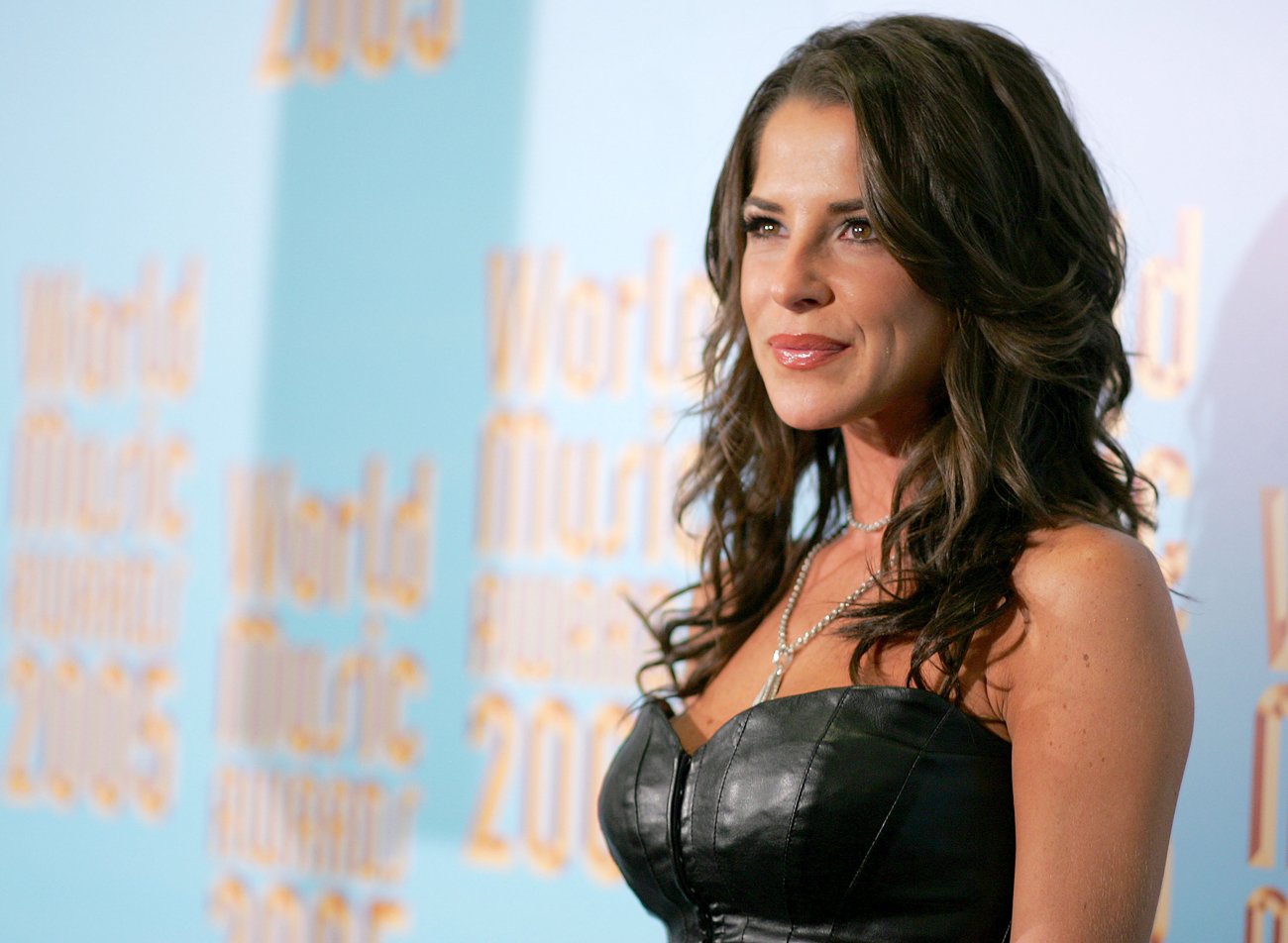 How old is Kelly Monaco?
Monaco was born on May 23, 1976; she is 44. She grew up in Pennsylvania with her parents and four sisters.
In 1997, when Monaco was 21, she began modeling for Playboy. She even became Playmate of the Month in April of that year and has been featured in a lot of Playboy Special Edition publications, according to Playboy's website.
Aside from modeling, Monaco also started acting in the late 1990s. She appeared on shows like Baywatch and movies like BASEketball, Welcome to Hollywood, and Mumford.
When did Monaco join the cast of 'General Hospital'?
In 2000, Monaco started appearing on the General Hospital spinoff show Port Charles. She played Livvie Locke/Tess Ramsey.
Then, Monaco joined the cast of General Hospital in 2003 as Sam McCall. Sam grew up in an adopted family and came to Port Charles as an adult. In 2006, she was revealed to be Alexis Davis' daughter whom she had as a teenager. Sam's father was later revealed to be Julian Jerome.
Monaco's role on General Hospital has allowed her to appear on Dancing With the Stars for two seasons—in 2005 and 2012. She was also seen on the short-lived reality series Dirty Soap in 2011.
Is Monaco married?
Monaco has never been married, but she was in a long-term relationship with her high school sweetheart.
Monaco and her high school sweetheart, Mike Gonzalez, met when Monaco was a junior. They began dating and remained together for 18 years. Gonzalez was a big part of Monaco's life before she became famous, with both of them attending the same community college and working as lifeguards together.
However, Monaco and Gonzalez parted ways in 2009. Fans speculate that Monaco's fame might have made things difficult for the couple. In any case, Monaco detailed the ways she was working to move past her relationship with Gonzalez on Dirty Soap.
Is Monaco dating her former co-star Billy Miller?
Ever since Monaco broke up with Gonzalez, she has dealt with rumors of her dating various men. One of which is Billy Miller, her former co-star on General Hospital.
Miller joined the show in 2014 as Sam's husband, Jason Morgan (who was later revealed to actually be his twin brother, Drew Cain). Monaco and Miller ended up spending a lot of time together, which led to many romance speculations from fans.
However, Monaco and Miller have maintained they are just friends. The two of them are also private about their lives, so it is unlikely fans will get to hear anything more about their relationship.