'General Hospital': Is Nancy Lee Grahn Married and How Many Kids Does She Have?
Nancy Lee Grahn has been one of the main faces on General Hospital for over two decades. She joined the show in 1996 and has since played Alexis Davis, one of Port Charles' most prominent lawyers.
Alexis' life is well-documented on TV, but not many fans might know much about the actor behind her. For example, what is Grahn's personal life like? Is she married and how many kids does she have?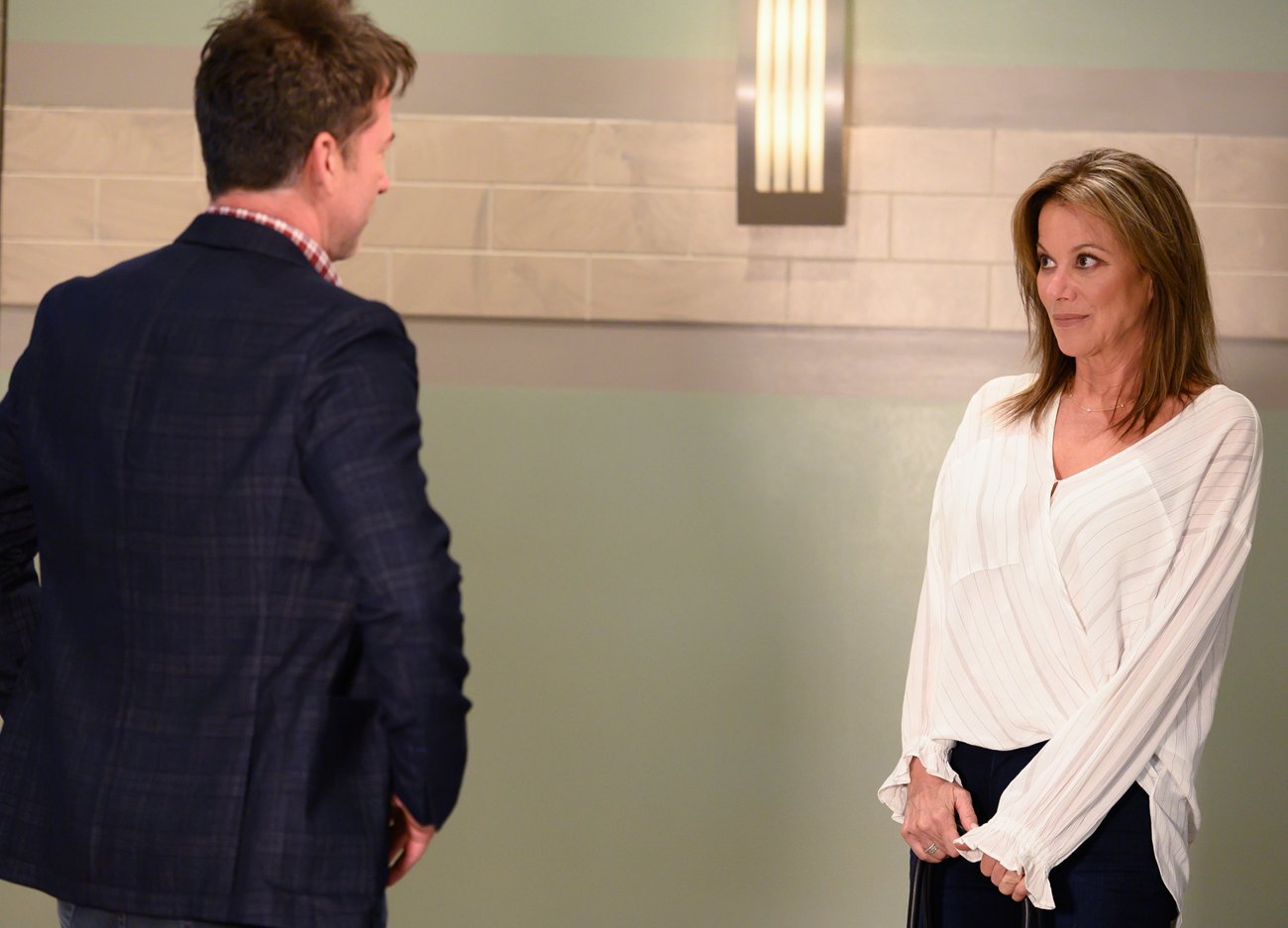 Nancy Lee Grahn's character has been married 3 times on 'General Hospital'
Viewers have watched the ups and downs of Alexis' career on General Hospital, including the recent revocation of her law license. However, her personal life has been a hot topic on the show as well.
Since her first appearance in Port Charles in 1996, Alexis has been married three times. From 1999 to 2000, she was married to corporate raider Jasper "Jax" Jacks. Then, in 2004 to 2006, she was married to fellow lawyer Ric Lansing. She got married again in 2016 to crime boss Julian Jerome, though they have since divorced.
Alexis has three daughters as well. Her oldest, Sam McCall, was born when Alexis was 16 years old. She eventually gave Sam up for adoption only for Sam to show up in Port Charles as an adult and found out Julian Jerome is her father. Alexis' second daughter, Kristina Davis, was born from Alexis' one-night stand with mob boss Sonny Corinthos. Meanwhile, Alexis' youngest daughter, Molly Lansing, came out of her marriage with Ric Lansing.
Nancy Lee Grahn is a single mother
Alexis has spent many years as a single mother to her three daughters, and Grahn herself can relate to this experience. She has one daughter, Katherine, who was born in 1998, and Grahn seems to have been a single mother since Katherine's birth.
Grahn has not shared many details about what led her to being a single mother, but she has taken this job seriously.
"When she was growing up, I worked four to six hours, two to three days a week. Plus we were dark many weeks and I still got paid," Grahn said in an interview with ESME. "I never missed one school event, ever. If I was working and had a parent-teacher conference, they'd schedule my work around it."
Grahn also credited the people around her in helping her become successful at parenting. She shared, "My parents, my Mary Poppins of a nanny, ex-boyfriends, a team of great friends that I masterfully collected over the years, as well as my team from above—yeah, I believe in all that—they all had their arms around Kate and me, and still do."
Nancy Lee Grahn announced her engagement last year
Grahn has not been married, but it looks like she will soon walk down the aisle for the first time. In December 2019, she announced her engagement to her boyfriend Richard Smith, a guitarist and music professor at the University of Southern California.
She shared the happy news on social media, writing, "With my soon-to-be husband in his hometown, Eugene, Oregon, right in the spot where he got his first kiss."
Grahn's wedding was set for Oct. 10, 2020, but she announced on Instagram that it had been postponed. At this point, it is not clear when Grahn and Smith will tie the knot, but fans are no doubt still sending well wishes to the couple.