'General Hospital': Is Ned Stealing Michael's Place Running ELQ?
ELQ International is one of the biggest businesses in Port Charles. For decades, General Hospital fans have watched the Quartermaine family fight over leadership of the company, and recent episodes are no different. Now, two prominent descendants of Edward Louis Quartermaine, of which the company gets its name, continue to fight for the role of CEO.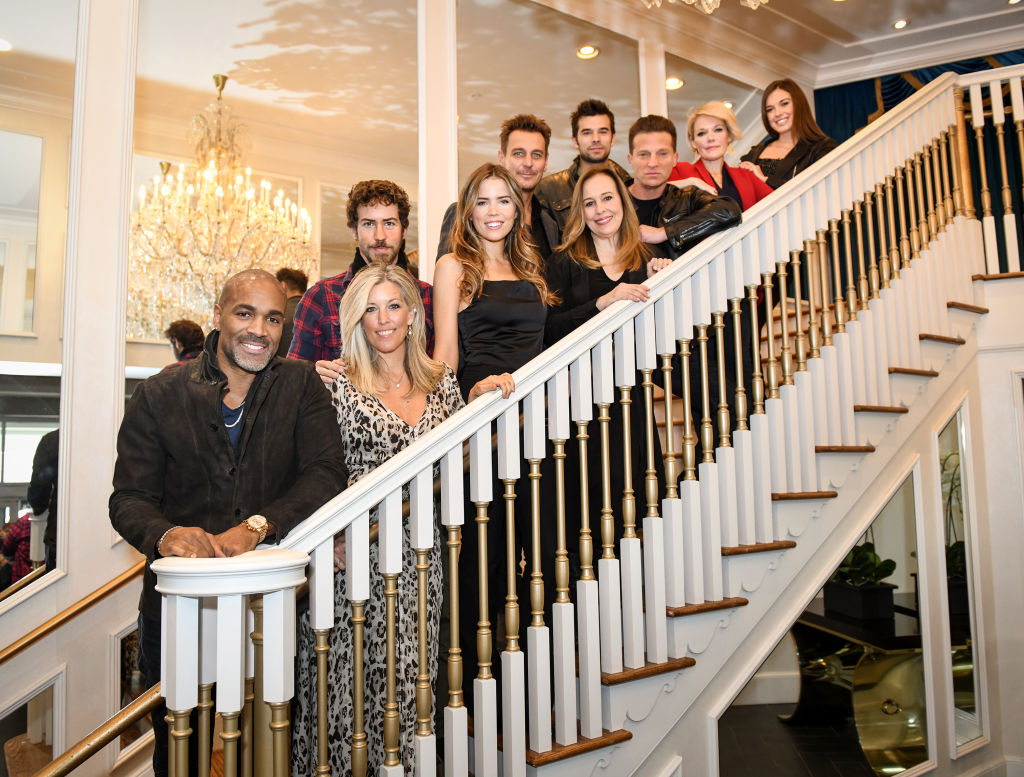 Michael may lose his position at ELQ International
Michael Corinthos dealt with some big changes in his life. He recently learned that Wiley was his son. After a year and a half acting as his godfather, Michael had to learn how to be a father. A big transition for both him and Wiley, who'd lost the family he knew. Michael wants to be a great dad, and knew he could help Wiley through the transition, but he's busy running ELQ International. 
That's where Ned Quartermaine comes in. Michael turned to Ned during his family transition, by asking if Ned could take over as CEO of ELQ for one month. Of course, he was eager to agree. But when it comes time for Michael to return, Ned may have other plans.
Valentin Cassadine also wants to take over ELQ, and Ned feels that he's better suited to stop the attack than Michael. In light of this, Ned feels that he should be the permanent CEO, and isn't afraid to announce this to the board. Now, the big question for viewers is whether Michael will be able to defend his position at ELQ. 
Fans may want new leadership at ELQ International
A Twitter post by General Hospital recently gave viewers the opportunity to express their opinion about the leadership at ELQ. 
"Michael is in another world. But – I don't like Ned's sneaky approach – very snake-like," one fan commented on the post.
Another wrote, "…The [Quartermaine's] are always fighting for control. It's what they do."
Surprisingly, even though Ned is going about his takeover in an underhanded way, many felt that he should be in charge.
"He should," one viewer shared, "ELQ should not be run by a Quartermaine going by the surname Corinthos. Edward is rolling in his grave."
"Ned should be running ELQ. Michael needs to grow up before he can be a CEO," another fan wrote.
Some even wanted Ned to be CEO because they really enjoy his character. "Ned is one of my favorite characters. Any plot that gives Wally Kurth more air time works for me," one person wrote.
Overall, there were some that felt bad for Michael and wanted him to keep the position. Some were just angry at Ned's tactics. But a surprising number of fans felt that it would be good for the company to let Ned remain in charge.
Will Ned become the new CEO?
While Michael was still in the one month period that he'd planned to be away from ELQ, he missed the chance to see that Ned wanted to keep the CEO job. General Hospital is currently airing old episodes in the soap's time slot. The show had to halt production on new episodes because of the coronavirus (COVID-19). Social distancing restrictions made it unsafe for General Hospital to keep filming, for the time being. But as soon as the restrictions are lifted, the show should return to its normal schedule.