'General Hospital': Is Steve Burton Married and How Many Kids Does He Have?
Steve Burton's character, Jason Morgan, is quite popular with 'General Hospital' fans. However, that does not mean viewers know much about Burton's life behind the scenes.
General Hospital star Steve Burton is known for playing Jason Morgan on the show. For many years, have had the chance to watch Burton's character grow and go through many things in his life.
However, just because viewers know what Jason's life is like does not mean they know who Burton is behind the scenes. Read on below to find out what Burton's personal life consists of. Is he married? How many kids does he have?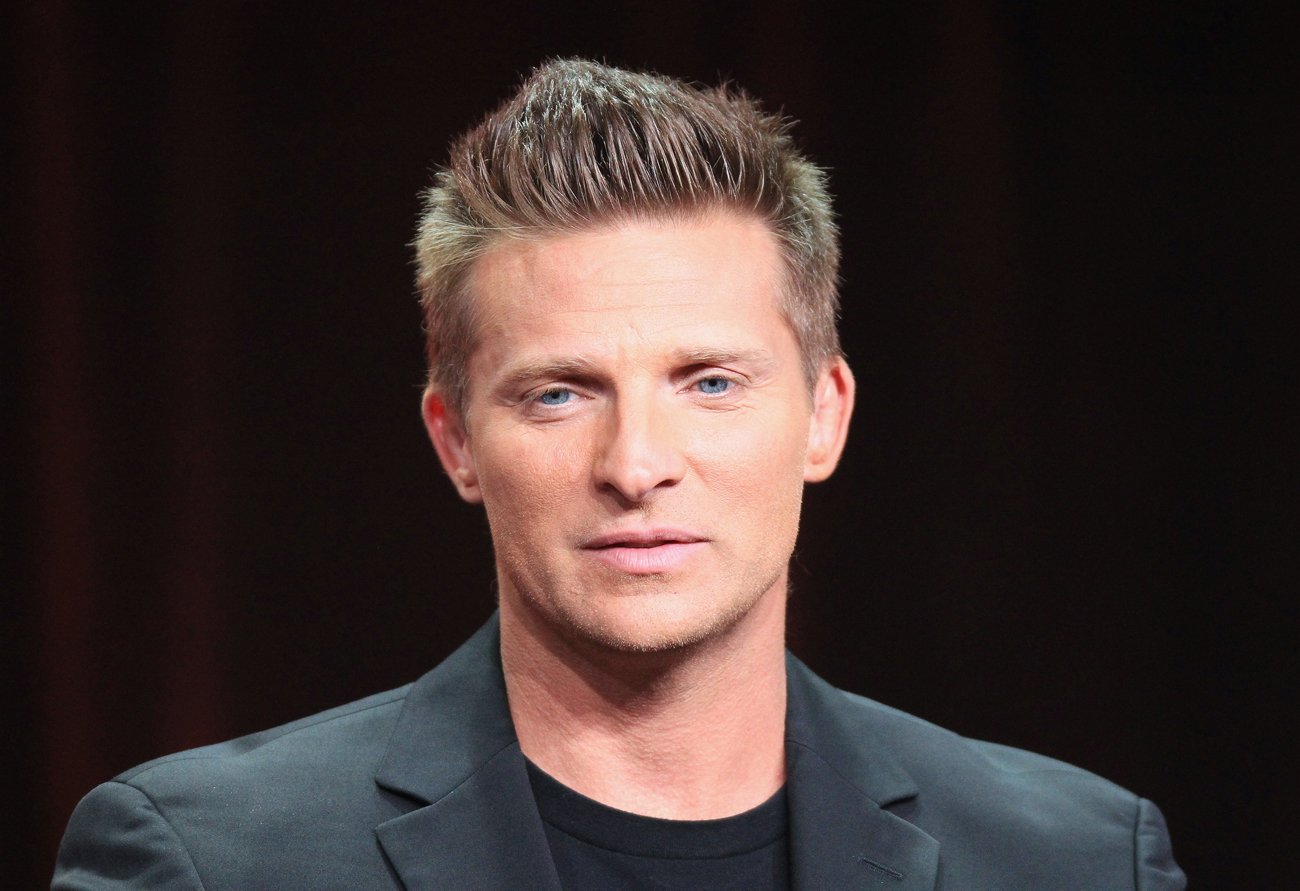 Steve Burton has been a soap star for over 30 years
Burton joined the world of soap operas in 1988 when he had a recurring role on Days of Our Lives as Harris Michaels.
In 1991, he joined the cast of General Hospital as Jason Morgan—a role he consistently occupied until 2012. He ended up winning five awards for his work on the show.
After exiting General Hospital, he joined The Young and the Restless as Dylan McAvoy. This role lasted from 2013 to 2017.
In 2017, Burton returned to General Hospital, and he has been on the series ever since.
Burton has been married since 1999
When Burton is not being Jason Morgan, he is a husband and father.
He married his wife Sheree Gustin in 1999. The couple has been together for quite a long time by Hollywood standards, and Burton would credit their longevity to their dedication to love and support each other.
"I have the greatest wife in the world," he told Soaps In Depth in 2019. "She's just an incredible mom and partner. I couldn't do any of the stuff I do without her. It's the cliché of, 'Behind every man is a great woman.' She's everything."
Additionally, the couple also tries to keep their romance alive as often as possible, not just on Valentine's Day. Burton shared: "There were years when I came home from work, and she'd done it up. She made a romantic dinner at our place and decorated with rose petals and candles all over the place… I have an amazing wife. And an amazing life."
Burton has three children
Burton and his wife have three children together: Makena (born 2003), Jack (born 2006), and Brooklyn (born 2014).
Although Burton is usually private about this part of his life, he has shared some tidbits about his family here and there.
For example, while he was working on The Young and the Restless, Burton and his family moved to Nashville. Part of the reason was that he wanted his kids to experience snow and different seasons—things they could not do in Los Angeles.
"I can't say I missed the snow… but growing up in Ohio, that was a huge part of my life," he told Soaps In Depth. "Halloween comes, football season and Christmas… It was awesome growing up that way, so I wanted them to experience that."
The family seemed to have a good time in Nashville, but the cold weather eventually became too much to bear. Thus, they relocated back to Los Angeles, and Burton restarted his job at General Hospital.