'General Hospital': James Patrick Stuart Doesn't Think Valentin 'Will Ever Be Truly Done With Nina'
James Patrick Stuart joined the cast of 'General Hospital' as Valentin Cassadine in 2016. His character has been known for being in love with Nina Reeves. Though they are no longer together, Stuart does not believe this is the end for their relationship.
James Patrick Stuart joined the cast of General Hospital in 2016. He has since been portraying Valentin Cassadine, the power-hungry son of Helena Cassadine who came to Port Charles to take over the Cassadine family fortune.
Over the past few years, Valentin has also grown fond of Nina Reeves (Cynthia Watros). The two of them even got married twice. They are no longer together, but Stuart does not believe this is the end for Valentin and Nina. In fact, Stuart doesn't think his character "will ever be truly done" with Nina.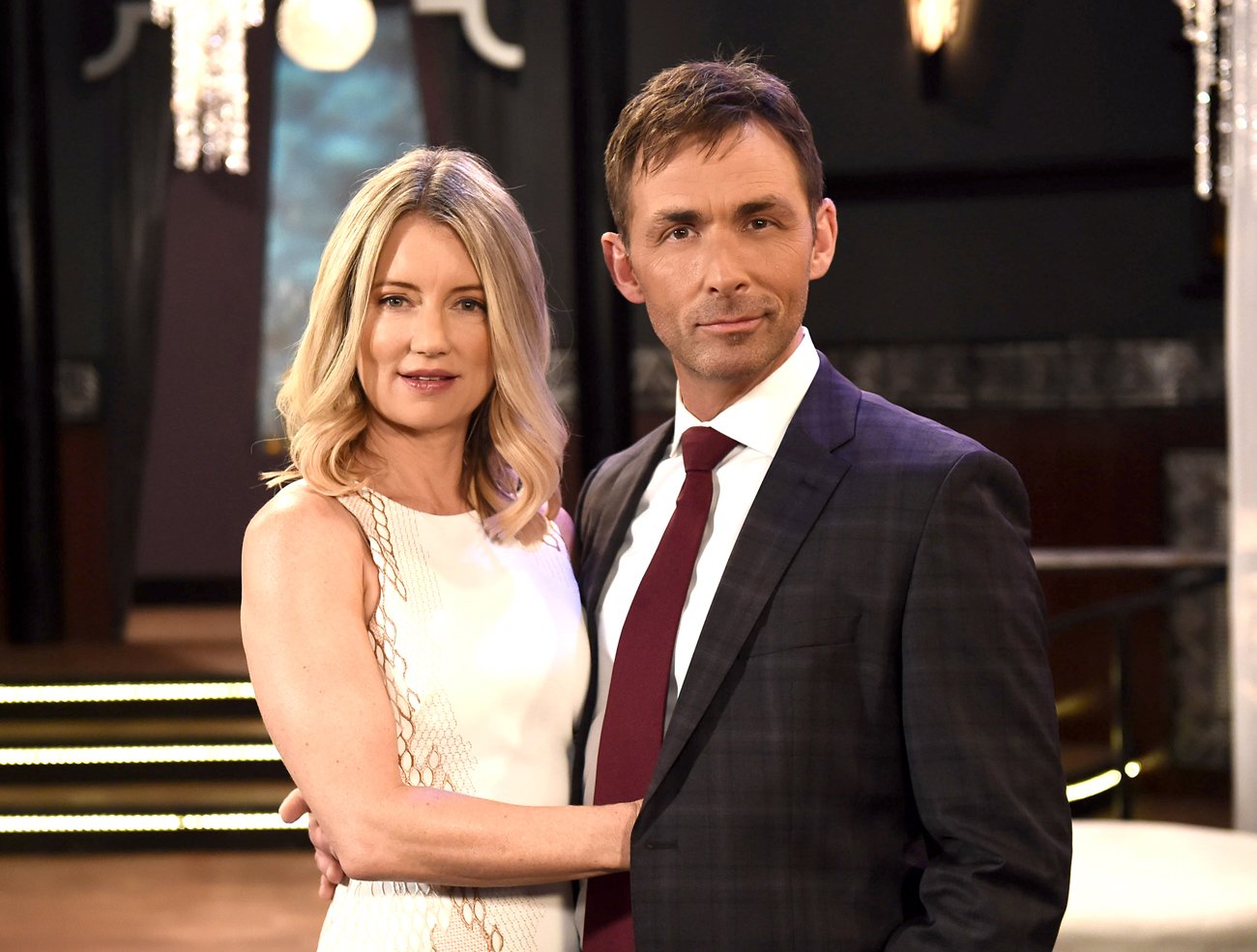 Why did Valentin and Nina break up?
Nina was one of the first women Valentin fell in love with when he came to Port Charles in 2016. The two of them bonded, and Nina decided to marry Valentin later that year to help him with his custody case.
However, their relationship hit a rough patch in 2018. Nina broke up with Valentin after she learned that he was indirectly responsible for the death of her brother, Nathan West.
Later on, Nina and Valentin reunited after Nina found out her long-lost daughter was still alive. Unbeknownst to her, Valentin had been trying to win Nina back by concocting a scheme to have Sasha Gilmore (Sofia Mattsson) pose as Nina's child. Nina reunited with her "daughter" and also got back together with Valentin.
Valentin and Nina decided to have another wedding in late 2019. However, Nina suddenly found out about Valentin's scheme, which led her to break up with him on their wedding day.
Valentin continues to vie for Nina
After ending her relationship with Valentin, Nina started having feelings for Jasper "Jax" Jacks (Ingo Rademacher). Jax has been working at the media company that owns Nina's Crimson magazine and he helped Nina get through her breakup with Valentin. It didn't take long for them to begin dating.
Even though Valentin knows Nina has moved on, it's clear he still vies for her. Speaking about Valentin's one-sided love, Stuart recently told TV Insider that Nina is "the love of his life."
"It goes back to when he first confided in Nina about his loneliness, isolation and physical abnormality. She's witnessed his speech impediment. And she loved him all the more," Stuart said. "He's never been able to fathom not having her in his life. She's the love of his life."
James Patrick Stuart doesn't think Valentin 'will ever be truly done with Nina'
Stuart believes there is more to come for fans of Valentin and Nina. Valentin is currently on a mission to take over the Quartermaines' company, ELQ. However, Stuart believes it does not seem like Valentin will ever let go of Nina completely.
Stuart explained, "He's been the architect of his own adversity. I think he's willing to take the pain of watching her with someone else as penance. He deserves that, but I don't think he'll ever be truly done with Nina. It's like that [Sting lyric from his song The Book of My Life] – 'There's a chapter on love where the ink 's never dry.'"