'General Hospital': James Patrick Stuart Opens Up About What His First Love Scene Was Like
James Patrick Stuart is known for playing Valentin Cassadine on General Hospital. His character is often seen scheming his way around Port Charles to get more money and power. However, viewers have also seen Valentin's romantic side as well when he is in love.
On General Hospital, Stuart is no stranger to love scenes, especially since Valentine was in a relationship for a few years. Yet, Stuart's first love scene was actually on another soap opera. He recently recounts the experience and shares some interesting tidbits about it.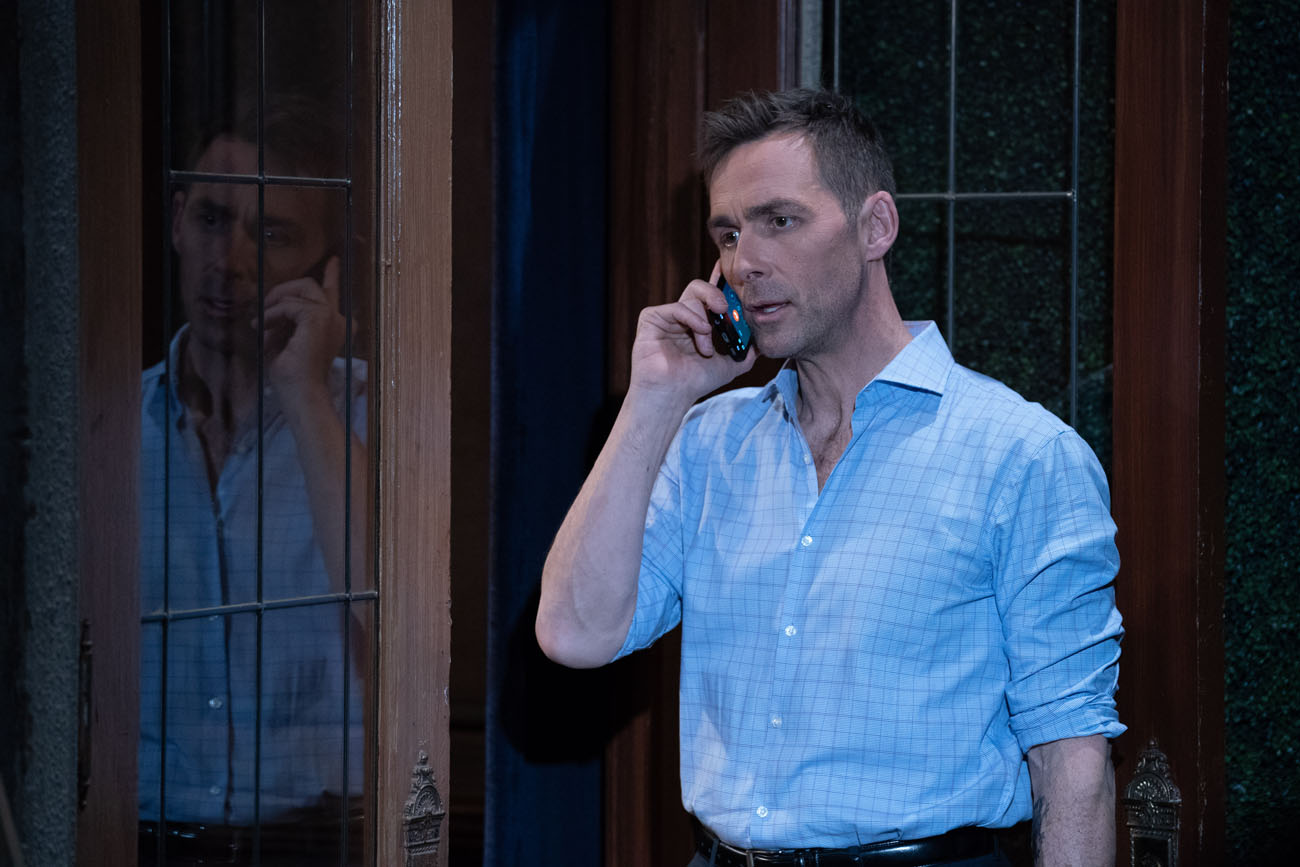 James Patrick Stuart has been on 'General Hospital' since 2016
Stuart joined the cast of General Hospital in 2016. Initially, Stuart's character was believed to be a fisherman named Theo Hunt. However, he later revealed himself to be Helena Cassadine's long-lost stepson, Valentin.
Afterwards, Valentin began a quest to gain control of the Cassadine fortune through any means possible. Naturally, this led him to make many enemies in Port Charles, but he managed to gain sympathy as well, especially with people like Nina Reeves.
In 2020, it was revealed that Valentin was not actually Mikkos Cassadine's son, which barred him from inheriting the Cassadine fortune. Nevertheless, Valentine is still on a quest to obtain his own fortune. This time, he has his sight set on the Quartermaines' company, ELQ.
Stuart's first soap opera experience was on 'All My Children'   
Stuart seems to be a natural as a soap actor, and his first soap experience was all the way back in the 1980s. From 1989 to 1992, he was an actor on All My Children, playing Will Cortlandt, who is Dixie Cooney's villainous brother. Will ended up being killed on the show after he was struck with a crowbar by Janet Green.
After he joined General Hospital in 2016, Stuart looked back on his experience on All My Children, noting that he was "full of myself" at the time.
"I was full enough of myself back then to think that I was going to take on the world," he told Soap Opera Digest. "I think you have to have that in this business; otherwise, you would do something else."
He continued, "The first time around, I looked at the opportunity on the soap opera as a springboard to other things. But now I see the power of soap operas as a really special thing, and I see how much they mean to people. I'm happy to come back and give it the attention and respect it deserves."
What does Stuart have to say about his first love scene as an actor?
When Stuart was on All My Children, he had his first love scene as an actor. His partner in the scene was Robin Christopher, who played Skye Chandler at the time.
Speaking to Soap Opera Digest recently, Stuart shares what went on during the experience, "I'd never had a love scene before, so I started working out like an insane person. This was spring or summer in New York, so of course I'm dripping all over poor Robin Christopher!"
He adds, "I remember doing that love scene; I was so uncomfortable, and I'm sure she was, too, and I remember Henry Kaplan, the director, was like, 'Can you not breathe so heavy? It's nauseating!' In those days, the control room at All My Children, they had this rule where the camera guys had headsets and the talent was never allowed to go near the headsets, because they reserved the right to say the most horrible things behind your backs!"