'General Hospital': Kelly Monaco Temporarily Quarantined After Having Issues With Her Mask on Set
Kelly Monaco has been on General Hospital for almost 20 years as Sam McCall, the daughter of Alexis Davis and Julian Jerome.
Sam is one of the most popular General Hospital characters, so there are no doubt many fans who are looking forward to seeing Monaco again when the show picks back up after months of not filming. However, it has been revealed that Monaco went into quarantine shortly after getting back to work due to a breathing problem with her mask. She has been temporarily replaced by another soap veteran.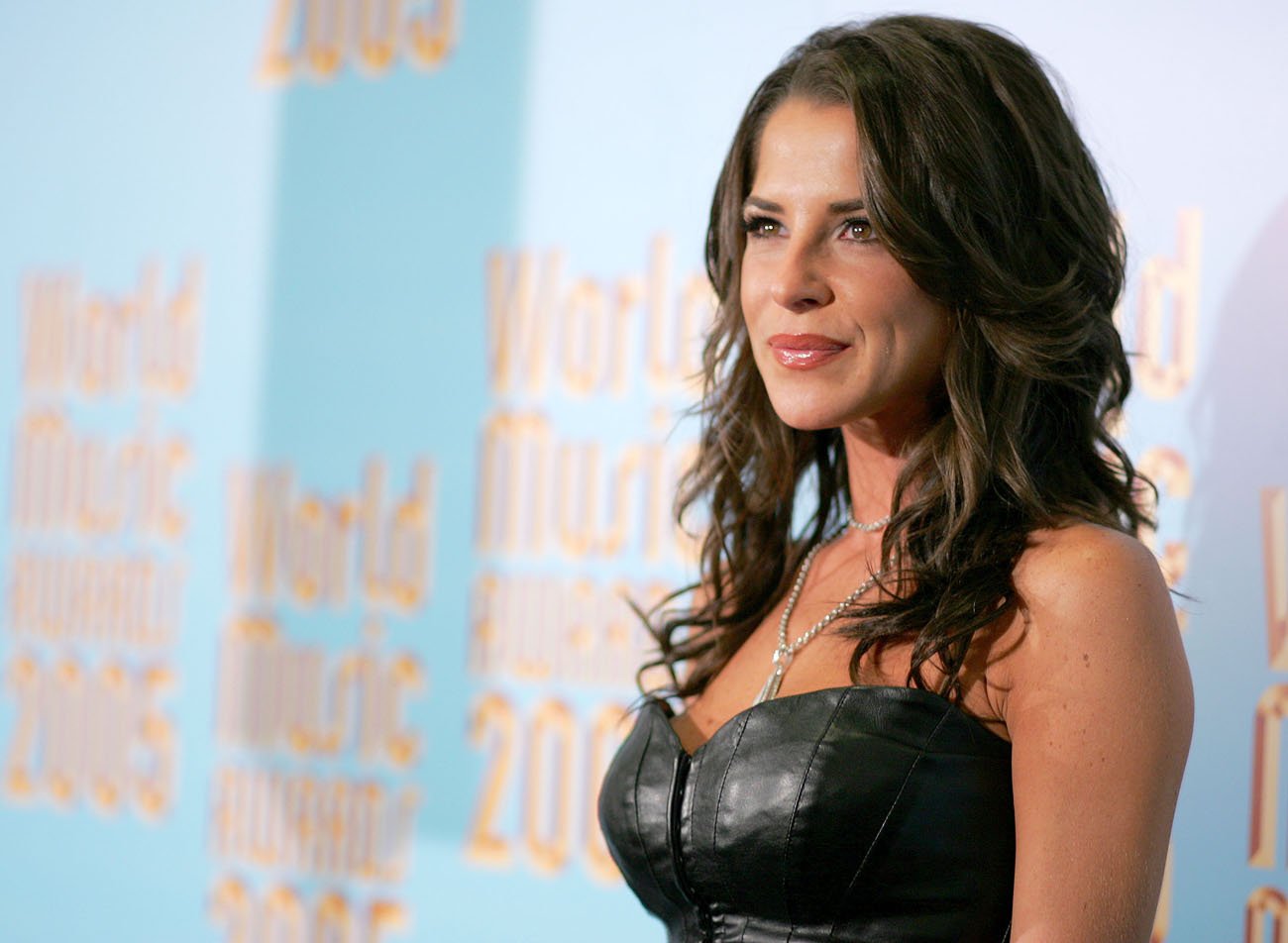 Kelly Monaco had a 'breathing problem' and was quarantined
General Hospital halted filming in mid-March due to the coronavirus (COVID-19) pandemic. On July 22, the cast and crew returned to the set. Unfortunately for Monaco, the first day back came with unexpected problems.
Monaco's mother, Carmina Monaco, shared with fans on Twitter on July 31 that the actress had a problem with her mask and ran into breathing issues, which led her to be quarantined for two weeks.
"First day back she had a hard time with the Covid mask and was given a rather unexpected 14-day quarantine even though she tested negative twice for Covid and a third negative test for Covid antibodies," Carmina wrote.
In another tweet, Carmina said her daughter had a "breathing problem" due to her mask. However, Carmina also assured fans that Monaco is "safe and health" and "excited to get back on set next week."
Lindsay Korman-Hartley will temporarily replace Monaco in the role of Sam
Since Monaco could not film for a while, another soap veteran—Lindsay Korman-Hartley—has been brought into play the role of Sam.
Korman-Hartley rose to fame in the 2000s as Theresa Lopez-Fitzgerald on the show Passions. After Passions ended in 2008, Korman-Hartley also appeared on other soap operas like Days of Our Lives and All My Children.
Speaking about playing Sam on General Hospital, Korman-Hartley wrote on Twitter, "Some big shoes to fill… precious, too. I hope you enjoy watching Sam as much as I have enjoyed playing her, temporarily."
'General Hospital' will return to TV with new episodes on August 3
After General Hospital took a break from filming in mid-March, the show continued to air new episodes until late May. Then, airtime was simply filled with classic episodes. Fortunately for fans, the original story lines will pick back up on the week of August 3 when General Hospital returns with new episodes again.
According to Deadline, ABC had released descriptions for the first five episodes. It looks like fans will continue to see updates on story lines like Nelle and Michael's custody case, Valentin's plan to get more shares of ELQ, and Sonny's struggle with his father's worsening Alzheimer's.
Although Monaco will be away for a while, fans can look forward to seeing a familiar face return to General Hospital. As reported by Soaps.com, Dominic Zamprogna will be back on set as Dante Falconeri after a year-long break.