'General Hospital': How Did Kelly Thiebaud Feel About Britt's Death
General Hospital has said goodbye to Britt Westbourne (Kelly Thiebaud). On the Jan. 4, 2023, episode, fans watched as Britt took her final breath in her mother, Liesl Obrecht (Kathleen Gati). Britt's death was shocking, but how did Thiebaud feel about her character's exit?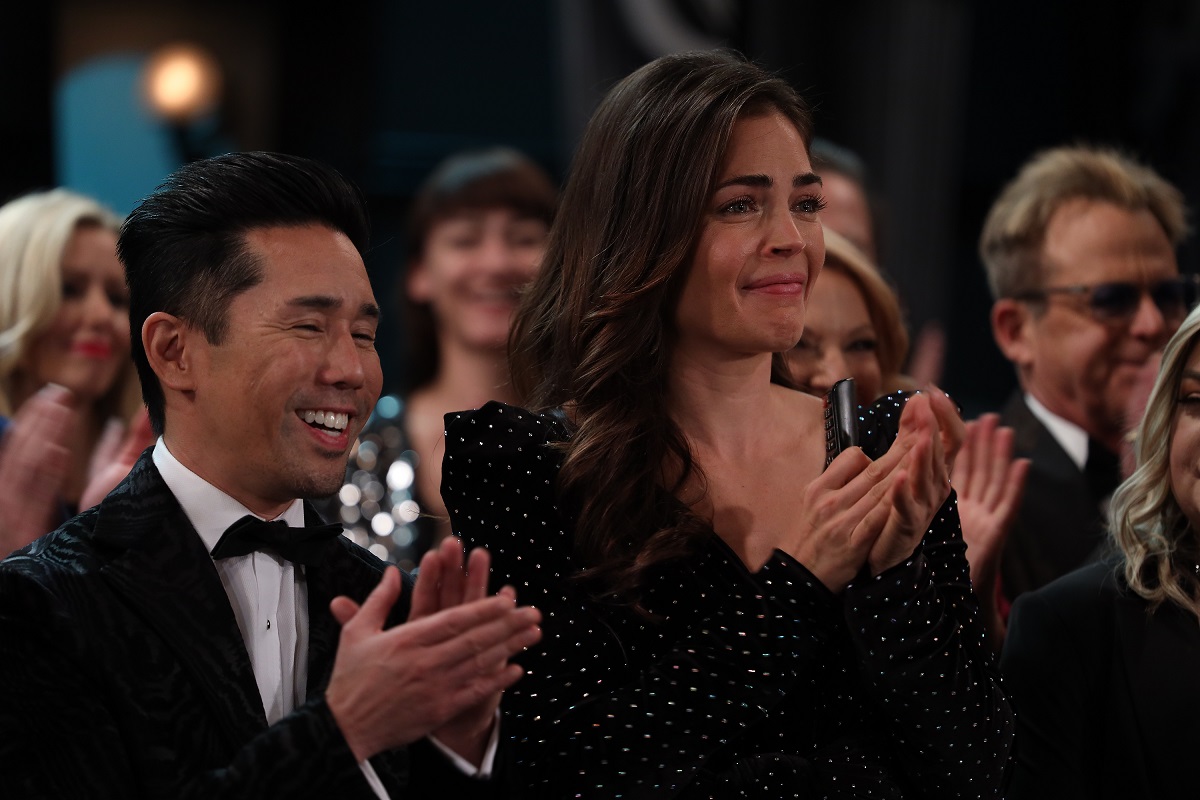 'General Hospital' character Britt Westbourne is killed off the show
Britt was living on borrowed time on General Hospital. After learning of the progression of her Huntington's disease, she realized she didn't have much time left. Britt decided to leave town to spare her loved ones from the pain of seeing her die.
Before her departure, she planned an extravagant party at The Haunted Star. After a night of drinks,` karaoke, and reminiscing, it was time for Britt to leave. Britt had second thoughts about her plan as she waited on the pier.
However, her moment of reflection was cut short when the hook killer tried to murder Joss Jacks (Eden McCoy). Britt came to the girls' rescue but wrestled with the killer. Dex Heller (Evan Hofer) arrived, scaring off the hook killer with a gun. Dex then fled with Joss, and Britt made her way back to The Haunted Star.
Britt informed Liesl she decided to stay, but the happiness was brief. The kill nicked Britt, and the poison was taking over. As Britt grew weaker, Liesl held her daughter in her arms as Britt succumbed to the poison.
Kelly Thiebaud agreed with the decision to kill Britt Westbourne
General Hospital fans knew they'd say goodbye to Britt when Thiebaud's exit was confirmed. The writers had everyone believing Britt would leave town with the option to return. However, they threw in a twist, with Britt becoming the hook killer's next victim.
The decision to kill Britt has created a backlash from fans who believe it was wrong for her to be killed. However, Thiebaud was supportive of the writers' decision. In an interview with Soap Opera Digest, Thiebaud explained why killing Britt was for the best.
"I know this isn't the way that the fans wanted things to happen, but I hope that they like how we wrapped up this special character." Since Thiebaud wanted to move on with her life and other projects, she felt it was time to say goodbye to Britt for good.
"For me, really wanting to move on in my creative experiences and in my life, I needed to feel like this was the end, and that's why we all kind of decided on her dying."
Will the actor and her character return to 'General Hospital'?
Thiebaud is grateful for her fans' support. Although she's returned several times to General Hospital, her days of playing Britt are over. While Thiebaud isn't interested in a return, that doesn't mean viewers won't see Britt again.
Just because Britt's dead doesn't mean she's gone for good. The show could recast and bring Britt back somewhere down the line. Liesl would be overjoyed to have Britt home, but will she be the same Britt that everyone knew and loved?