'General Hospital': Kelly Thiebaud Says It Would Be 'Interesting' to See Britt Remain Single
Actor Kelly Thiebaud currently plays Dr. Britt Westbourne on General Hospital.
Britt has had several romantic encounters in her past. However, she is currently single, and many fans wants are curious to know who she might date next. Thiebaud recently talked about this topic, though she also expressed a desire for Britt to remain single.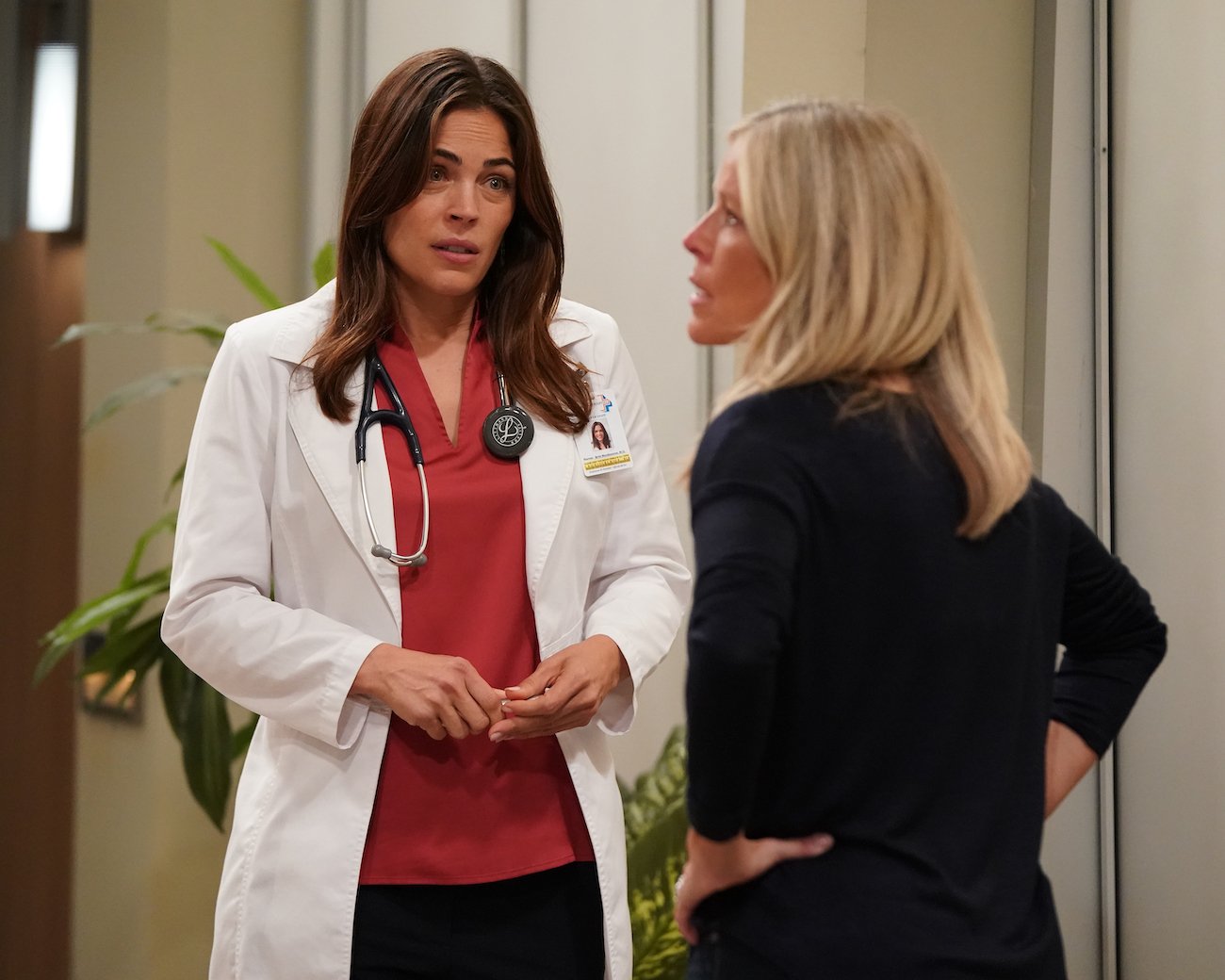 Kelly Thiebaud shares her thoughts on Britt's relationship with various characters
Viewers have been looking at various men on General Hospital as potential love interests for Britt. Thiebaud recently shared her thoughts on some of these options with Soap Opera Digest.
For example, she talked about the possibility of Britt dating Drew Cain, who is the twin brother of her former love interest, Jason Morgan. Thiebaud said, "I definitely think it could happen. I wonder how Britt would feel knowing that it's Jason's brother. That's this weird thing, you know? But she's done far worse! I think she would get over that fact if she did fall in love. There's definitely an option for the two of them."
Another possibility is a relationship between Britt and Dr. Austin Gatlin-Holt, who came to Port Charles in 2021 and is now working with Britt at the hospital.
"I really like their friendship; I really enjoy working on the Austin/Britt [dynamic] on that level," Thiebaud shared. "I don't think they're very similar, but it might work! I think they would be an interesting pairing … Right now, though, I'm really enjoying the friendship Britt has with him, so we shall see."
Kelly Thiebaud wants to see more 'single, bad*** women'
RELATED: 'General Hospital': Rebecca Herbst Reveals 1 Romantic Storyline She Would Like to Redo
Another option for Britt is to simply remain single. There are many women in the United States who have chosen to be unattached and focus on their careers, and Thiebaud would like to see more representation of this demographic on the show.
"I've always thought it's so funny that you have to be in a couple, you know what I mean?" she commented.
Thiebaud added, "Where's the, like, single, bad*** women that are totally cool being single and are super-successful in their careers and love their life? I think it would be interesting to show that!"
Kelly Thiebaud does not think Britt is ready for romance
In any case, Thiebaud does not believe her character is ready for romance at the moment.
"I think she's putting on a nice facade of, 'Yeah, I'm going to move on and I'm going out to The Savoy and I want to mingle and meet people,'" Thiebaud explained. "I don't think she is quite ready to open herself up in that way again. I mean, she'll hook up, but I don't see her really opening herself up again at the moment."
Nonetheless, Thiebaud admitted she does feel flattered when seeing how much fans care about her character's happiness.
"It makes me smile," she said. "I read the tweets as well and all the nice things the fans say. It makes me happy that they like Britt and Austin and I am having a great time working with Roger [Howarth, Austin]. He's such a fascinating individual and it's nice that Britt has fans that want to see her happy because she really does deserve it! It's been a long road for her."
RELATED: 'General Hospital': Nancy Lee Grahn Shares Her Favorite and Least Favorite Storylines