'General Hospital': Kimberly McCullough Said When She Filmed AIDS Storyline Her Own Life Was 'Chaotic and Traumatic'
Kimberly McCullough played Robin on General Hospital from 1985 to 2001 (and again briefly in 2004). One of her most famous storylines involved Robin and her boyfriend, Stone, falling ill with AIDS. In a recent interview, McCullough revealed that, at the time she was filming that story, she was going through something "awful" in her own life.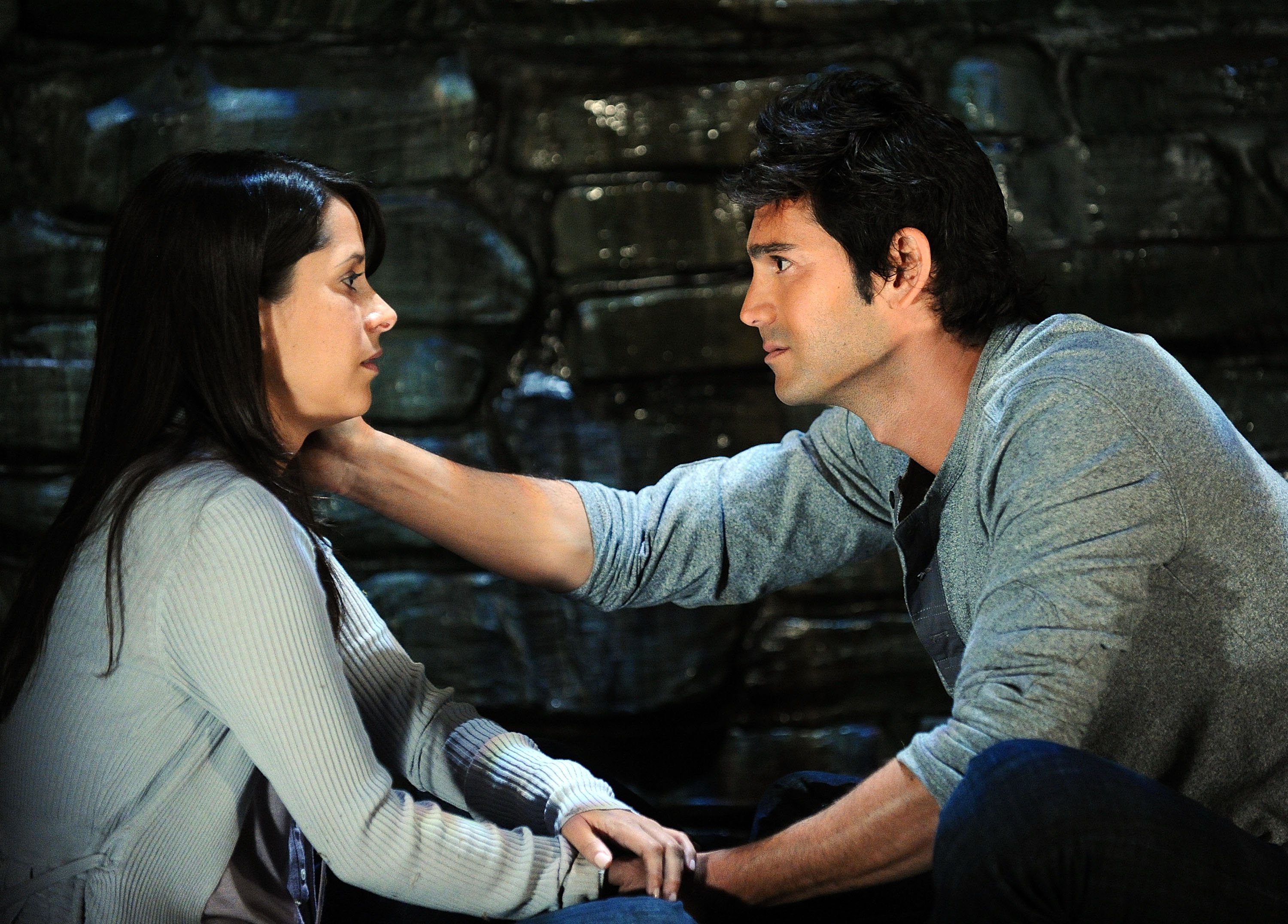 The 'General Hospital' AIDS storyline with Robin and Stone
It all started when Stone fell ill with a terrible flu. Stone assured Robin that he'd been tested for HIV and the results came back negative. So she took care of him and they slept together. But the flu never went away. So Stone was tested for HIV once again and, this time, the test came back positive. He hesitated to tell Robin. But when he was shot and some of his blood got on her, he freaked, tried to wipe it all off and ran away. Robin eventually found him in the motel where they'd first slept together. There, he told her that he'd tested HIV positive, he believed because his previous girlfriend, Crystal, had been a drug addict.
So Robin and Stone both got tested. Robin's test was negative, but Stone's results showed that he had AIDS. So he began receiving drug therapy. Eventually, Robin also became very ill with the flu and tested HIV positive.
Stone died after a heartbreaking scene where he took in Robin standing by the light of the window one last time. His memorial was held at Sonny's penthouse, after which Robin, Sonny, and Brenda had Stone cremated. They dispersed his ashes in the water under the bridge where Stone had gone bungee jumping.
Kimberly McCullough reflects on her 'General Hospital' AIDS storyline
"It wasn't just melodrama for the sake of melodrama, which you know we do a lot of," she said in a recent interview with Maurice Benard on his vlog, State of Mind. "But this was like groundbreaking. This was the first heterosexual couple in any medium ever to deal with AIDS — and in such a loving way."
It was a storyline that required a lot of emotional acting. At the time of filming, McCullough was struggling with hardship in her real life. Going to work every day helped her get through those tough times.
"Things that were going on in my real life were chaotic and traumatic and awful," she said. "And that story allowed me to have a catharsis and sort of think about things in this very, like, escapism kind of way even though it was a very heavy, tragic story. There was something that was so full of love about it."
Maurice Benard on the storyline and acting
Benard plays Sonny on General Hospital. He worked closely with McCullough during the AIDS storyline because his character thought of Stone as a younger brother. During the interview, Benard said the only other actor who could make him cry as easily as McCullough during that time was Max Gail (Mike).
"With [Kimberly McCullough], we just look at each other and it would happen," he said of their emotional screen-time.
"The work [Kimberly McCullough and Michael Sutton (Stone)] did… if you don't cry watching that then you're not human," he said.