'General Hospital': Laura Wright Admits the Set Is Less 'Social' Than Before the Pandemic
The coronavirus (COVID-19) pandemic has surely brought many changes to society—one of which was the shutdown of various film and TV sets. The world of soap operas came to a standstill in March when the pandemic was picking up. However, many soap operas have begun filming again, though things are a bit different now.
For one thing, General Hospital actor Laura Wright (Carly Corinthos) is revealing that the atmosphere is less "social" compared to before. Read on below to find out why Wright is saying this.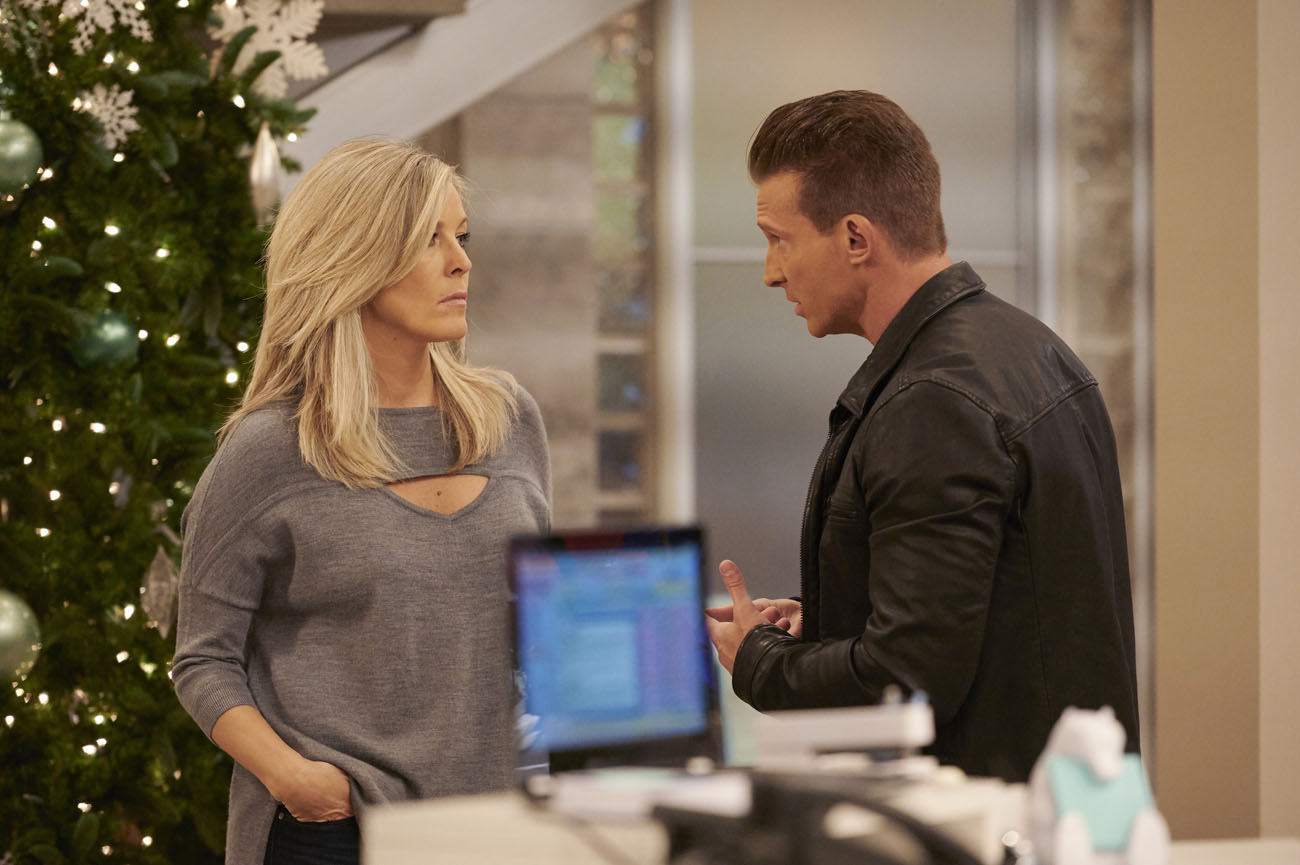 Soap operas are following social distancing measures while filming
Many places in the United States have put up social distancing guidelines, including the state of California, where soap operas are filmed. As such, the cast and crew of General Hospital have been following these guidelines in order to ensure the health and safety of everyone on set.
As reported by ABC 7, COVID-19 testing is mandatory on set. Cast and crew members were tested when they returned to work in mid-July, and this process will continue with guidance from health experts.
"Testing will continue and [producer Frank]Valentini says masks are now worn at all times, except when actors are taping a scene," the outlet said. "There are now two COVID advisors on the set making sure all of the safety protocols are being followed, making sure nothing is done to jeopardize anyone's health."
Additionally, in order to film scenes that require closeness between actors, other soap operas, namely The Bold and the Beautiful, have admitted to using blow-up dolls and actors' spouses as stand-ins. It is not clear if General Hospital is following the same tactics.
Laura Wright admits the 'General Hospital' set is less 'social' now
Since the cast and crew are now asked to maintain physical distance on set, there seems to be less "social" activities going on, according to Wright.
TV Insider shared what Wright says about her first day back at work after the long break. The actor reveals, "The hard part was that you wanted to just jump on people to hug them but you couldn't touch them. These are people that I've been working with for over 15 years. They're family, so not being able to hug people and really get close and say, 'How are you?,' that was challenging."
Additionally, masks and plexi-glass have been acting as a barrier between actors.
"Any chat going on in the hair chairs when you're sitting next to people getting your hair done, there's none of that happening because you have masks and a big piece of plexi-glass in between you," Wright explains. "It's definitely not as social as it used to be. Every dress rehearsal all the way up until the tape is rolling, then masks can come off and hair and makeup can come in, and they have masks and shield protection."
Wright thinks actors have to get more 'creative' because they can't touch each other
Any viewer who has seen the latest episodes of General Hospital might notice the lack of physical contact between the actors. Most conversations are done with noticeable space between everyone involved.
Wright admits this can be a "challenge," but she thinks it can also make actors more "creative."
"When I first heard we were coming back and there was no real touching or stuff, then I thought, 'We have to really get creative with our writing and really be solid in the storytelling and our ability to sell that story,'" Wright says. "I think it really has to expose us more in our emotions in knowing our dialogue to be able to sell these stories without touching. It could actually be challenging and beautiful and open us up to even better acting because we're having to not lean on something we do so much."
Wright even believes the new way of acting could potentially alter the stories on the show, saying, "Maybe it shifts our storytelling a little bit, and maybe relationships change, maybe it gives a fresh new vibe to it all."