'General Hospital': Laura Wright Felt A Lot of 'Shame' After Divorcing Her Ex-Husband
Break-ups and divorces are never easy, but they are something many people have been through. For actress Laura Wright, who plays Carly Corinthos on General Hospital, her divorce from her ex-husband was a rather difficult one, especially since there was a public element to it given Wright's job.
In fact, Wright once shared she felt a lot of "shame" after separating from her ex-husband. Read on below to find out why "shame" was present and what helped Wright heal from it.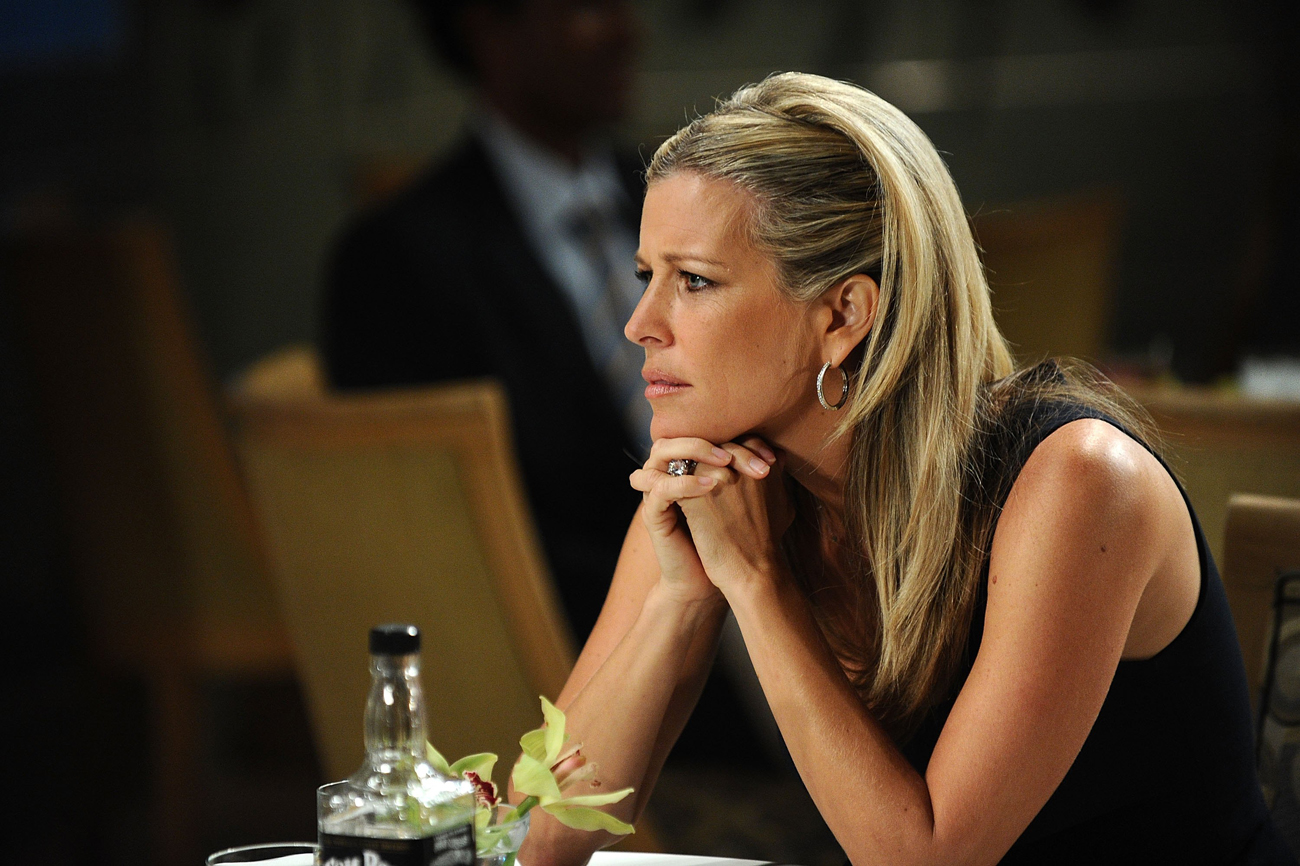 How long was Laura Wright married for?
Wright was previously married to architect John Wright. The pair tied the knot in October 1995 when Wright was still an up-and-coming soap opera star.
The couple has two children together: Lauren and John.
However, in 2016, it was announced Wright and her then-husband had decided to divorce. They had actually been separated since 2014, and the relationship practically ended a few years prior.
Why Wright felt a lot of 'shame' after divorcing her ex-husband
For Wright, going through such a big life transition in her 40s came with a lot of emotions, especially since she had to re-acquaint herself with her identity.
"It's a very interesting process, you know, to be in your 40s, getting divorced, being on a TV show, having kids going off to college and have to go, 'Wow, who am I now?'" Wright told Soap Opera Digest in 2017. "For me, that was pain and fear and loneliness and insecurity and feeling unworthy, all that stuff. Everyone knows what I'm talking about — I don't care if you're on a soap opera, everyone has their stuff. Going through a transition like your marriage ending and your kids becoming more independent, all of those insecurities and fears have a spotlight shined on them."
Wright found it was important for her to face these tough feelings head-on, and she recalled having to "stop running" from them. Ultimately, Wright spent a lot of time trying to understand the emotions she was experiencing, including "shame." This ended up helping her learn to accept her own humanity.
Wright explained: "I was ashamed that I was getting divorced, ashamed that my marriage didn't work out, ashamed that I didn't know if I'd ever be wanted again. I had this blanket of shame over me and now, the blanket's off. I'm proud and happy about who I am — and my flaws! I have them. And guess what? So does everybody else! It makes us human."
Who is Wright currently dating?
Although Wright was going through a rough patch several years ago, she seems to be in a much better place now. She is currently dating her General Hospital co-star Wes Ramsey.
Wright and Ramsey first met in the early 2000s on the show Guiding Light. Wright was married at the time, so the two of them did not become close. However, they ran into each other again at an Emmy party in 2017, and this time, the sparks flew.
The couple is currently self-isolating together amid the coronavirus (COVID-19) pandemic.