'General Hospital': Laura Wright Shares 1 'Sweet' Nickname Wes Ramsey Gave Her
General Hospital actors Laura Wright and Wes Ramsey rarely appear on-screen together. Their characters—Carly Corinthos and Peter August—are often involved in separate storylines in the fictional city of Port Charles.
However, behind the scenes, Wright and Ramsey are a real-life couple. The pair has talked about their relationship in the media, and Wright recently shared a nickname Ramsey gave her.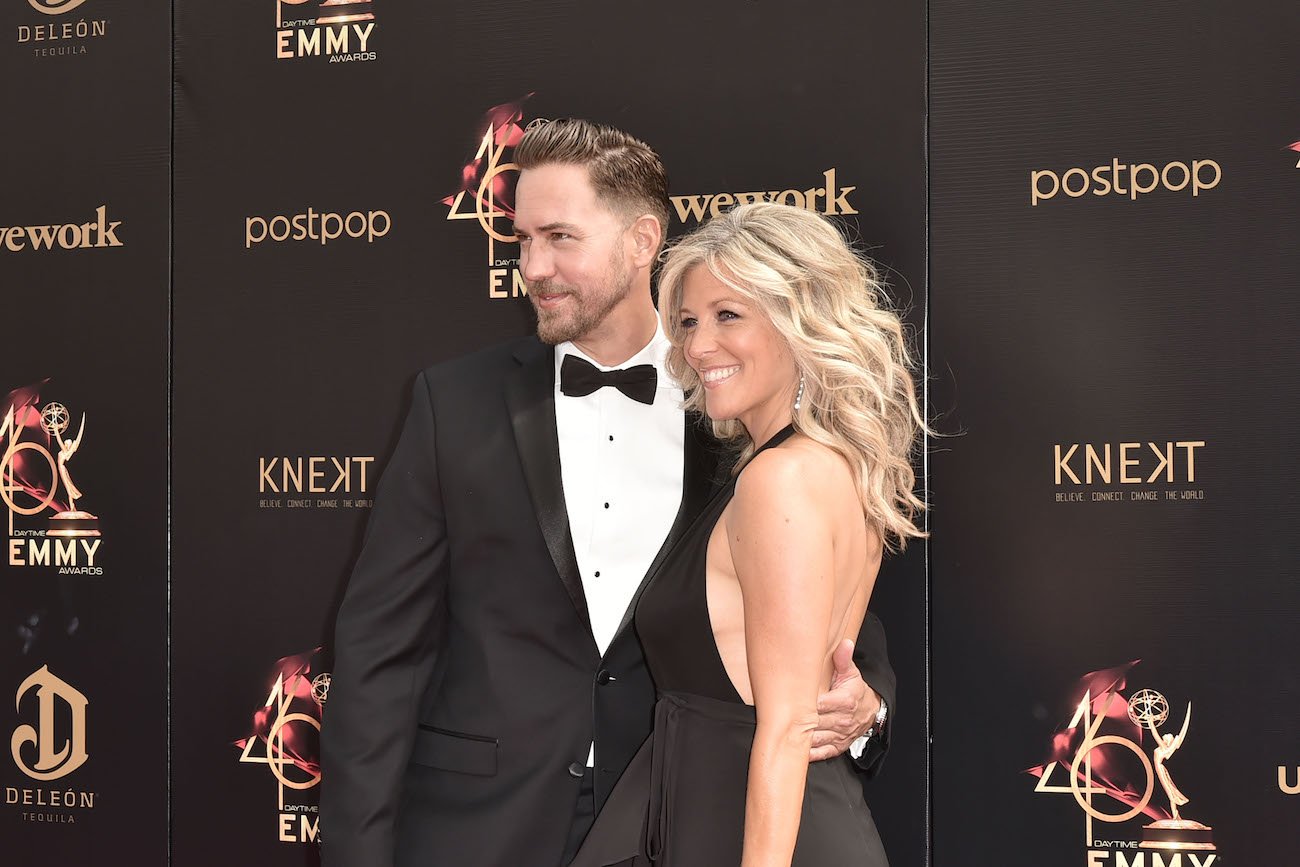 When did Laura Wright and Wes Ramsey begin dating?
Wright and Ramsey first met in the early 2000s on the set of the soap opera Guiding Light. They were both on the show until the mid-2000s, but their relationship did not develop into something romantic because Wright was married at the time.
After leaving Guiding Light, the two of them did not keep in touch. Wright joined the cast of General Hospital in 2005, while Ramsey acted on various shows for the next several years.
The two of them ran into each other again in 2017, and this time things were different between them. Wright was now divorced, and Ramsey decided to ask her out. 
"There was an assertiveness on my part that was for sure 15 years in the making," Ramsey told Michael Fairman TV in 2018. "I did not expect to run into her. I also did not expect for her to tell me that she was recently single. In that split second, it was one of those, 'stop the presses!' moments. Like, you need to give me your number, I'm taking you to dinner."
Wright later recalled that their first date was the "best first date ever." She shared with Soap Opera Digest, "He came and picked me up, took me to the theater and then we went to a bar in this hotel lobby and went back to his apartment and sat on his patio, hanging out and talking until the sun came up. I don't think he kissed me until 4 o'clock in the morning and I was like, 'What took you so long [laughs]?"
Wright and Ramsey started a relationship soon after, and the pair has been going strong ever since.
Laura Wright shares a nickname Wes Ramsey gave her
RELATED: 'General Hospital': Laura Wright Almost Did Not Go Out With Wes Ramsey Because of His Age
Wright recently spoke to Soap Opera Digest, and the actor was asked about nicknames she has. In response, she mentioned a "sweet" nickname that Ramsey gave her.
"Years ago, guys that lived across the hall from me called me Lo," she shared. "Wes will say to me, 'How is my sweet angel from heaven?' And I'm like, 'Uh, that's really nice that you think that, but just wait [laughs]! Just stick around!'"
Wright seems to have a nickname for Ramsey as well. She often calls him her "Handsome Fella" on Instagram.
How Laura Wright and Wes Ramsey feel about working together
Wright and Ramsey seem to see a lot of positives in working at the same place.
For example, Wright told Michael Fairman TV that their schedules sometimes line up well: "He always drives us to work. I also love when we both have afternoon calls, because we love having mornings together."
Additionally, Wright shared that they both understand each other's workload and what is expected of them "emotionally and psychologically" as actors.
RELATED: 'General Hospital': Wes Ramsey Had a Crush on Laura Wright Long Before They Started Dating