'General Hospital': Lisa LoCicero on the Olivia-Dante Reunion Last Year
Lisa LoCicero had a standout 2020 on General Hospital as Olivia Falconeri. In an interview, she broke down some of these big moments for Olivia on the show.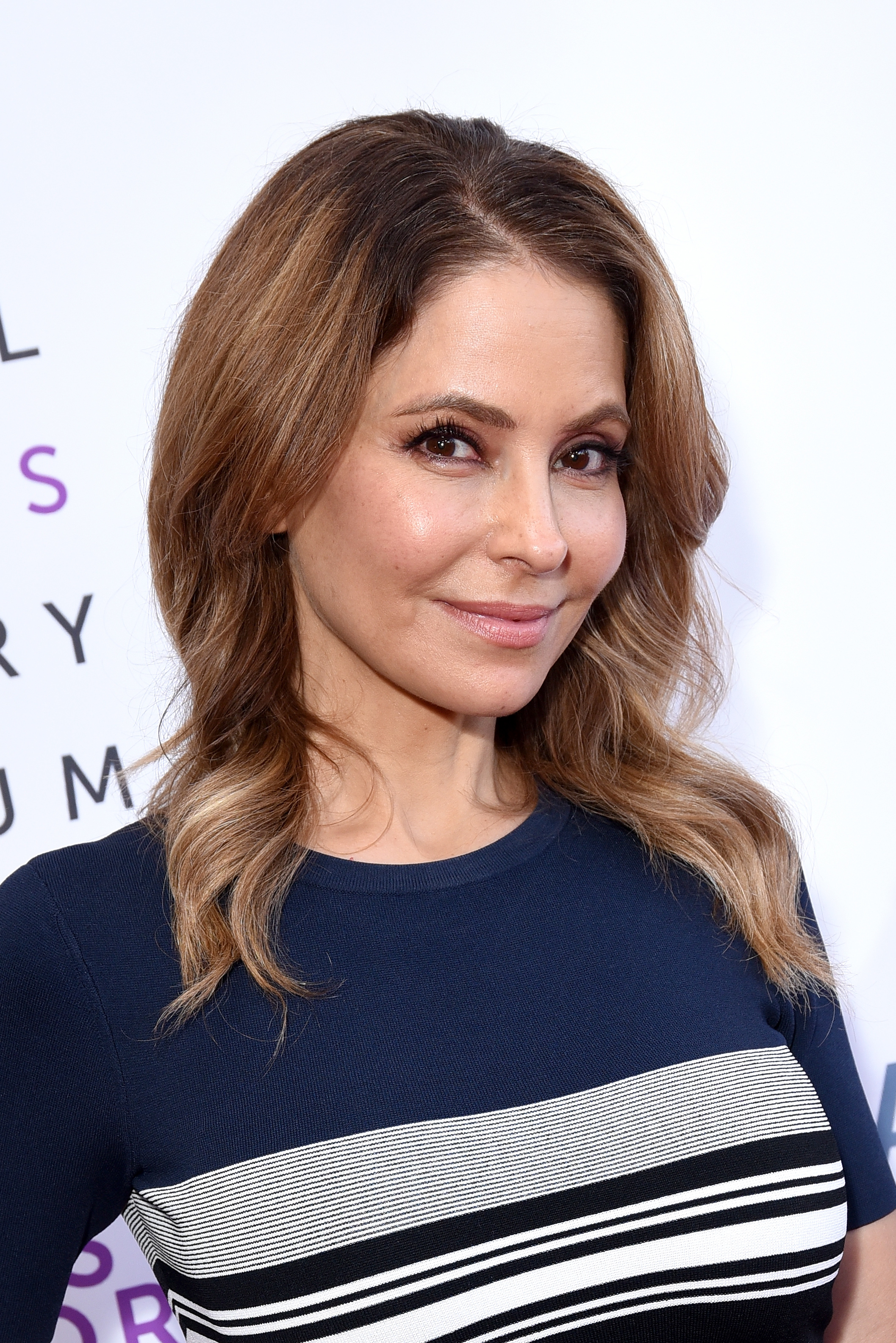 Lisa LoCicero as Olivia Falconeri on 'General Hospital'
Olivia was introduced on General Hospital the as the cousin of Connie Falconeri, who was also known as Kate Howard. LoCicero appeared as the character for the first time in 2008. She has been playing Olivia non-stop since the character was first introduced. Olivia first popped up in Port Charles for Kate's wedding to Sonny Corinthos.
She was also involved with Sonny when they were all teens in the Bensonhurst neighborhood of Brooklyn, New York. Soon, it was revealed that Olivia had a son, Dante Falconeri, with Sonny when she was 15. Olivia kept this secret from both of them for years. They didn't learn the truth until Dante came to Port Charles and was investigatinig Sonny.
As far as her romantic life, Olivia known for relationships with Sonny, Johnny Zacchara, Steve Weber, and Ned Quartermaine. Aside from Dante, Olivia also has another son, Leo Falconeri, who is the result of a one-night stand with Julian Jerome.
Lisa LoCicero talks about Olivia and Dante's reunion on the show
In a November 2020 interview with TV Insider, LoCicero broke down some of the standout moments of the year for her character. These moments included Falconeri coming back on the show Dante and the mom and son reuniting on-screen, as well as what was going on in Ned and Olivia's relationship.
"I was nervous about the scene where Olivia and Dante were on other sides of a door and she couldn't see him," she said. When we got to see each other for real, my choice was for Olivia to look at him and her thoughts were that he might just disappear. Olivia could not believe he was standing there in front of her. If I'm honest, I haven't sat and watched those shows, but I heard from fans who said that they were moved. That's what I care about. If I make the viewers cry then, I've done what I've needed to do."
From the Dante reunion to the storyline of Nina's infidelity, it was a very dramatic year for the character of Olivia. It allowed LoCicero to tap into some of the best work of her career so far.
Olivia and Ned's relationship issues
She also spoke about the twist involving the relationship with Ned and how she correlated it to thiings that happen in real-life.
"I'm ecstatic that it gives us great drama to play and it gives me an excuse to tease both Wally and Nancy endlessly," the actor explained. "I've been through this with girlfriends in real-life [who've experienced infidelity]. They'll say, 'And he's out there living his best life!' So, I say to them, 'Why don't you go out and live yours?' I'm not sure how this will play out, however. I'd love for Olivia to find a way to both forgive Ned and also look at what's missing in her day-to-day life."
General Hospital airs weekdays on ABC.