'General Hospital': Majority of Fans Do Not Want Spencer and Trina to Date
Spencer and Trina seemed like they had a blossoming romance before Spencer's girlfriend came into the picture. However, the majority of fans do not want Trina to give Spencer another chance.
There are a lot of interesting romances on General Hospital. Among the show's teenagers, one rocky relationship that has been taking place is between Spencer Cassadine (Nicholas Chavez) and Trina Robinson (Sydney Mikayla).
Spencer and Trina are currently not together, and it seems the majority of fans would rather keep it that way.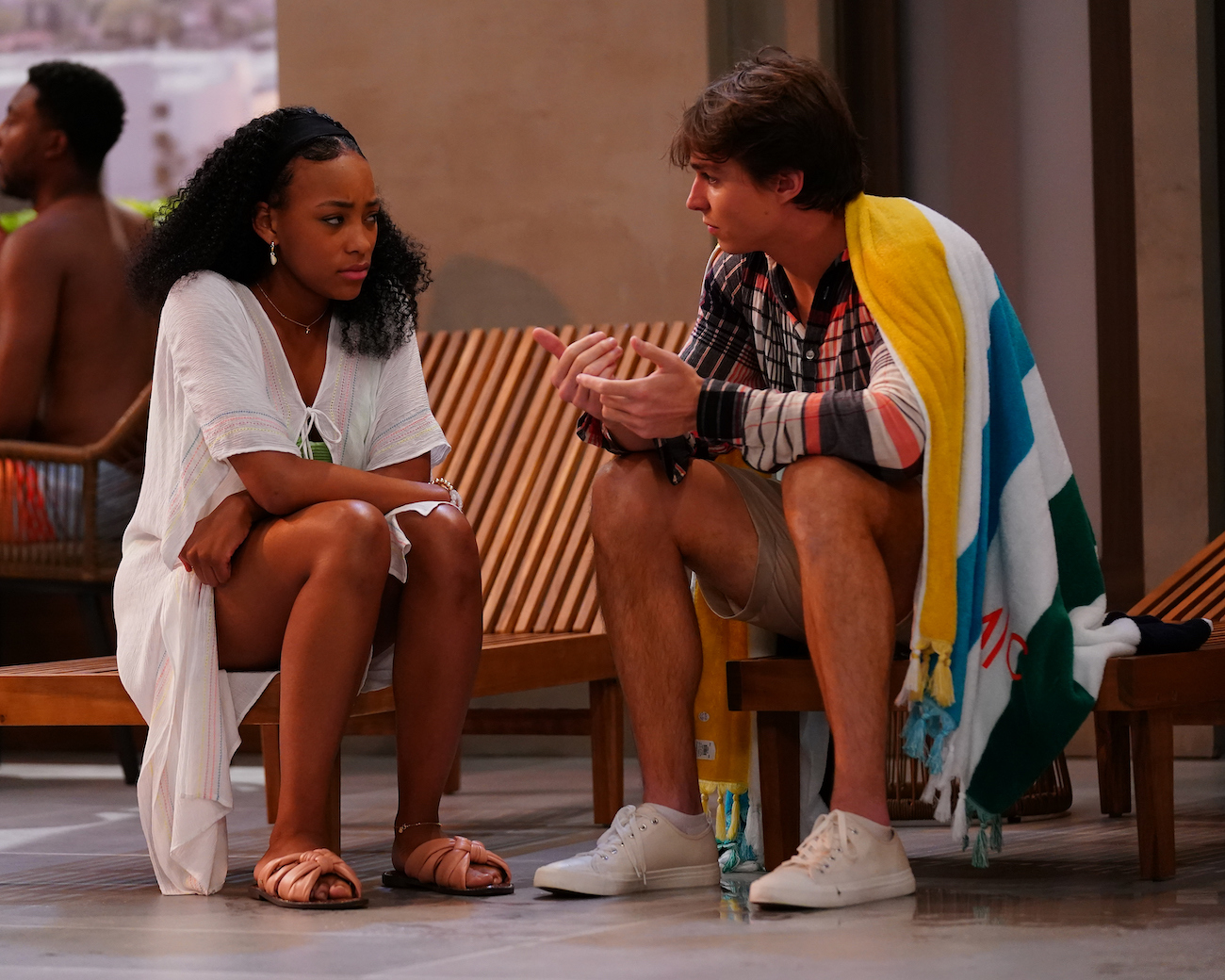 What is going on with Spencer and Trina?
Spencer and Trina first met when Spencer broke into Ava Jerome's (Maura West) gallery. However, at the time, Spencer was wearing a mask to cover his face, so she did not see him clearly.
They later met for real when Spencer went to Trina's graduation party. Spencer introduced himself as "Victor," and the two of them seemed to hit it off. Not long after, Trina discovered Spencer's real identity. She was annoyed that he lied to her, but she eventually got around to forgiving him.
When Spencer threw a party at his house, he invited Trina and her friends. Spencer and Trina shared a deep bonding moment at a party. However, they were interrupted by Esme Prince, who introduced herself as Spencer's girlfriend.
Trina tried to hide her hurt, but Esme eventually caught on to the fact that she likes Spencer. 
Majority of fans don't want Trina to forgive Spencer
It's still too soon to tell what will happen between Spencer and Trina in the future. According to a poll conducted by Soap Hub, the majority of fans do not want Trina to give Spencer another chance.
"She can do better, 67% of you are speculating," Soap Hub wrote. "Trina is an awesome young woman and any guy would be happy to have her. Why should she waste an iota of energy trying to get Spencer's attention when she can focus, instead, on a guy who actually deserves her?"
However, some 27% of voters believe Trina should give Spencer a chance if he is willing to change his ways.
At the same time, only 6% of fans think this romance is worth everything they have been through. The outlet wrote, "Before Esme showed up, we were intrigued and rooting for them. Adding a third party only makes the setup more interesting. Trina is obviously the best girl here, and it will be fun watching Spencer eventually figure that out."
Nicholas Chavez explains why Spencer is 'completely charmed' by Trina
Although Spencer and Trina are not together, it seems there could still be something there for the two of them. In fact, as Chavez recently shared with a soap opera magazine, according to his Twitter, Spencer is "completely charmed" by Trina.
"She puts him in his place, man. She's not afraid to speak her mind," he said. "Trina is a very direct person. I think he really respects that—and of course, he is just completely charmed by how gorgeous she is."
To find out what will happen with Spencer and Trina, tune in to General Hospital every weekday on ABC.