'General Hospital': Maurice Benard Got 'Chills' Just Talking About This Scene
One of the longest-running characters on General Hospital is Sonny Corinthos, something not every fan of the show loves seeing.
One of the longest-running characters on General Hospital is Sonny Corinthos, something not every fan of the show loves seeing.
While the soap has always focused on seedy characters as the leads, Sonny is a member of his own mafia organization and seems to get most of the major storylines of late.
Viewers want to see more plot diversity, but at least the Sonny story does have some heightened emotions at times. More recently, it relates to the patriarch of the Corinthos family (Mike) being close to death due to illness.
Maurice Benard (who plays Sonny) recently talked about how many chills he got taping these scenes with actor Max Gail.
A look back at Mike Corinthos and the actors who portrayed him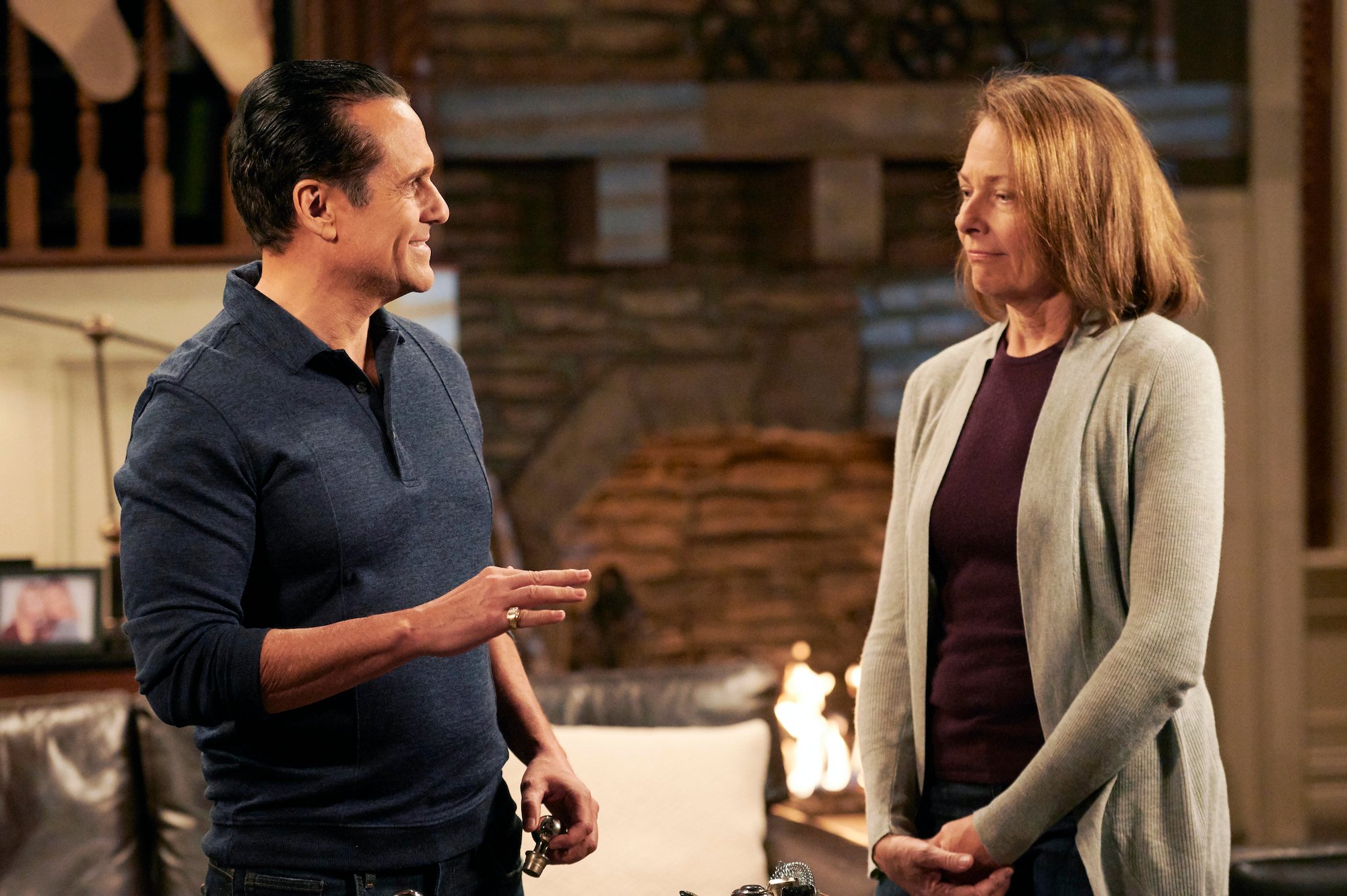 Someone looking at Max Gail and Maurice Benard may think the age difference between the two is not wide enough to play father and son. In truth, Gail is 20 years older than Benard, which could be accurate if Mike was 20 when Sonny was born.
Many may remember Max Gail from the classic sitcom Barney Miller in the late '70s and early '80s. Over the last 50 years, he acted in countless TV parts and in movies, usually supporting roles.
Before joining General Hospital, Mike Corinthos (or Mike Corbin as his Americanized name) was played by Ron Hale from 1995-2011. When Hale decided to retire from the show, the patriarch of the Corinthos family was basically written out for a long while.
Not until 2018 did they resume the character with actor Gail who still plays the part. His return brought a sad twist: Mike Corbin now has Alzheimer's Disease.
According to Maurice Benard, the sickbed scenes are powerful
Recently, Benard was interviewed by Soap Opera Digest about the emotions he felt interacting with Max Gail as Mike Corbin. At one point, Sonny is seen visiting his father and having to hand-feed him because his Alzheimer's Disease is beginning to progress.
Said Benard about that scene: "Yeah, I got chills when you even said that because I haven't watched it. I think it's too much for me right now. But I remember doing it and thinking — and I told people this — that it was the best work I've ever done."
He also went on to praise Gail himself for being such a brilliant actor to make those scenes all the more impactful. Some might say landing Gail for this part was a real coup for General Hospital when the actor is known for giving his all in every role.
The show has frequently been targeted by fans on SheKnows lately for too much overacting, which may give some needed balance to the soap as it resumes production.
From the standpoint of Benard, his acting with Gail now makes former think those scenes are the highlights of his career.
Max Gail seems to bring method acting to 'General Hospital'
Some more interesting insights into the Sonny-Mike scenes were brought forth by Maurice Benard above.
When asked how he and Gail approached their scenes together, Benard said:
"Well, we have a kind of thing, like he'll say to me, 'What about trying this?' or, 'Why don't you do that, because I think maybe it'll be good, what do you think?' 'Yeah, yeah.' Or I'll say to him, 'Max, I think maybe you should do this.' That's all we do, not anything more than that. We don't talk too much. He's so real in what he's doing that it just kills me, breaks my heart."
Seeing Benard talking about how real Gail makes things on set adds real legitimacy to General Hospital in providing real drama viewers can find believable. If one has to call that method acting brought to a soap opera, so be it if it makes a good headline. At least Gail won a Daytime Emmy Award for his outstanding efforts, according to the Soap Opera Network.
Now with the actors going back to work following COVID-19, will Sonny Corinthos become a more well-rounded character thanks to Gail's participation?
After so much criticism of seeing too much Sonny and being continuously nefarious, it may serve the show well seeing his softer side for a change.