'General Hospital': Maurice Benard Says He Was the Last Person to Know About Carly and Jason Getting Married
One of the biggest plot twists to happen recently on General Hospital was Carly Corinthos (Laura Wright) and Jason Morgan (Steve Burton) getting married. This happened after Sonny Corinthos (Maurice Benard) supposedly "died" on the show. According to Benard, he was the last person to know about this interesting development with his on-screen wife and right-hand man.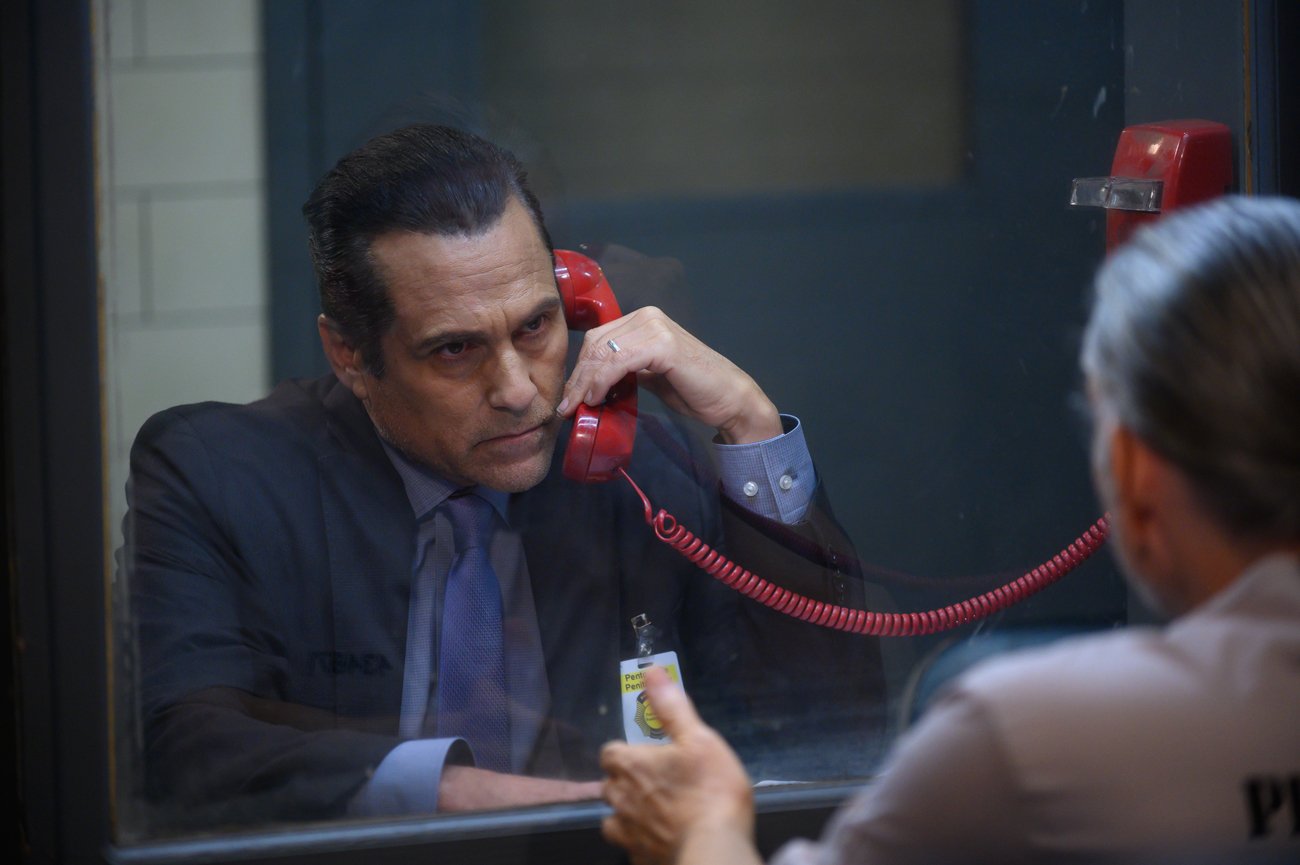 Why did Carly and Jason get married on 'General Hospital'?
Carly and Sonny were married for many years, and Jason was Sonny's long-time accomplice. Jason is also Carly's best friend.
In December 2020, Sonny fell from a bridge after it collapsed, leading many people in Port Charles to believe he was dead. Carly and Jason had to step up to take care of Sonny's mob business. However, there was suddenly a question of who was actually in charge of the business, which led Carly and Jason to get married in order to show a united front.
Some viewers believe this married of necessity could develop into something more. After all, Carly and Jason had a fling in the 1990s after Carly first moved to Port Charles. According to Wright, there is a possibility for Carly and Jason to realize their long-hidden feelings for each other.
"They don't go into it lightly," Wright said in a recent interview with TV Insider. "What scares them both about this arrangement is the fear of their feelings that they've always had for each other. That has turned into a friendship but was based on when they fell in love years ago, when Sarah Brown was playing Carly."
Maurice Benard says he was the last to know about the story line
After falling off the bridge, Sonny turned up in Nixon Falls, Pennsylvania, with amnesia. He currently goes by "Mike"—a name he saw on his father's vintage watch—and is not aware of the life he had in Port Charles.
Benard revealed it took people a while to tell him about Carly and Jason's marriage. He shared with Michael Fairman TV, "I was the last one to know. I didn't know they were going to get married until I heard about it in the makeup room. I think the first thing I thought of was … we are all going to be having some great scenes coming up, like, 'Alright. Let's rock and roll! Let's do it! I'll get into this character of Sonny when called upon.'"
Maurice Benard says 'all hell is going to break loose' when Sonny regains his memories
While Benard now knows what his on-screen family is up to in Port Charles, his character is still oblivious. Sonny occasionally gets flashes of memories about his old life, but it's still not clear when he will remember everything.
In any case, Benard believes things will not end well for people in Port Charles once Sonny returns.
"For him, this is not a good thing," Benard said of Carly and Jason's relationship. "I would assume he's just going to go, 'What the…' and all hell is going to break loose… It's going to be a great fight when Sonny does return."