'General Hospital': Maurice Benard Says That the Pairing of Sonny and Brenda 'Wasn't Working' for Him at First
Sonny Corinthos is not just one of the biggest characters in General Hospital history, but one of the most memorable characters in soap opera history overall. For years fans have been loving the pairing between Sonny and the character of Brenda Barrett. But Sonny's portrayer, Maurice Benard, has revealed he originally wasn't into the couple.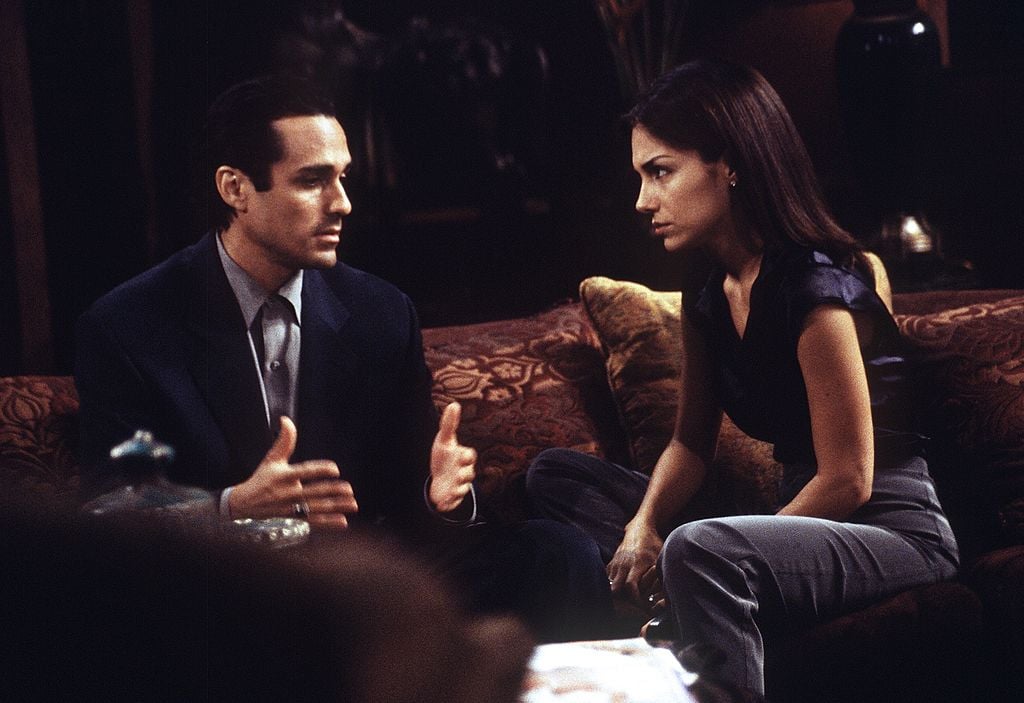 Sonny and Brenda on 'General Hospital'
While the most notable and potentially most popular romance of Sonny Corinthos may be his relationship with Carly Corinthos, another one of Sonny's great loves is Brenda Barrett.
Both characters debuted on the show around the same time, with Brenda first appearing in 1992 and Sonny in 1993.
Despite the fact that Sonny and Brenda never had any children together and Brenda has not been on the show full-time in several years. are one of the most popular pairings in all of U.S. daytime soap opera history.
On why fans love Sonny and Brenda together, Marcil said in a 2011 interview, "I don't watch my scenes on the show, so I don't know what other people see but I know what I feel working with Maurice," she said. "t's like listening to music. He makes me feel like a kid again, instantly. I think that's an interesting dynamic. Someone who makes you feel like a kid. like your first love. No matter how old you get they still bring you back to that feeling, that first blush of love. That's how I feel about Maurice in real life. He's god-like to me, so that may be pumping through. I think it's because of him but I think that also it may be because I feel so much for him that it comes through."
Brenda has been off the canvas since 2013, when the character was last on the show.
The pairing will be covered in Benard's upcoming memoir
Benard has been continuing to reveal details about his memoir, Nothing General About It, which will be released later this year. This time, Benard talked about the early beginnings of the initial pairing between Sonny and Brenda.
The actor wrote, "Wendy Riche and Claire Labine thought it would be a good idea to put Sonny and Brenda together. The audience was all in! In the beginning, I told my friend Vanessa it wasn't working for me. She could've told me to go to hell, but she chose to work her ass off, because she was so determined. I was very proud of her and the rest, as they say in show business, 'is history.'" 
Nothing General About It is set for release on April 7, 2020. General Hospital airs weekdays on ABC.