'General Hospital': Maurice Benard Wants More Scenes With Sonny and Elizabeth
The relationships between Sonny Corinthos and those in his orbit are an ongoing source of storylines for General Hospital. While some fans think the show has too much of Sonny and his stories, some of his romantic relationships keep creating interest in fans.
One of those is Sonny's relationship with Elizabeth Webber. Latter character has a long history with General Hospital going back to the late '90s. Also, their relationship is not a romantic one and more volatile in relation to people she knew from the Corinthos inner circle.
More recently, though, she and Sonny have had some heartening moments together due to Sonny's father, Mike, suffering from Alzheimer's Disease.
A brief look back at Elizabeth Webber's dramas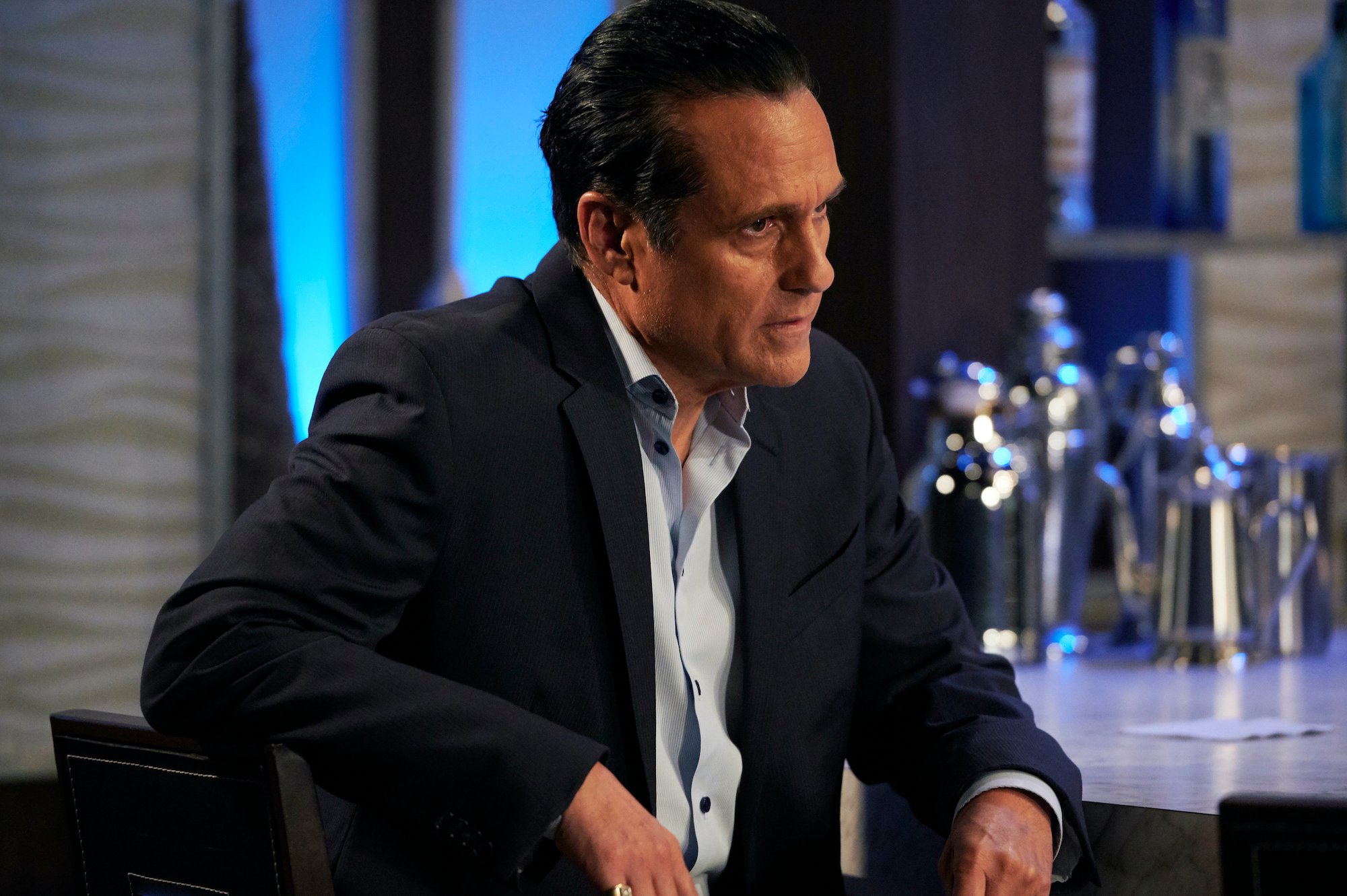 Yes, Elizabeth really has had a lot of drama throughout the years. Actress Rebecca Herbst has played the role since 1997, with only brief breaks off and on. She went from a troubled teenage character to now a middle-age adult who happens to work as a nurse at General Hospital in Port Charles.
In the beginning, Elizabeth was a true rebel and was the granddaughter of Steve Hardy, one of the original lead characters on the series.
When she first arrived, she ended up falling for Lucky Spender, the son of the famous couple Luke and Laura Spencer.
Not long after her debut, Elizabeth also experienced a rape, a controversial plot line at the time it occurred. Lucky Spencer helped her heal mentally from this, leading them to eventual marriage.
Along the way, a million other dramatic things occurred as they always do on General Hospital. One of those is having a major rivalry with Carly Corinthos, the former wife of Sonny.
Past incidents with Elizabeth makes her current status more blissful
A look at the long list of things Elizabeth has gone through makes you wonder how she kept herself alive or sane. Some other things she has gone through include being held hostage at gunpoint, car crashes, suffering from hypothermia, plus a couple of miscarriages as just a short list.
All of this makes her recent trajectory more heartfelt, especially in seeing how she can put her RN skills to use in helping Sonny Corinthos deal with a personal issue. As everyone who watches General Hospital knows, Sonny's father, Mike, is suffering from Alzheimer's.
Scenes between Elizabeth and Sonny on dealing with this have been very emotional, something actor Maurice Benard (who plays Sonny) notes should be nurtured more.
When Benard was recently interviewed for Soap Opera Digest recently about his relationship with Elizabeth, he expressed emotion in wanting more of those scenes.
Should the softer side of Sonny and Elizabeth be explored more?
Seeing the scene where Elizabeth tells Sonny he might have to make some serious choices on dealing with his father's condition really hit home for some.  Many advocates for Alzheimer's continue to write columns praising the approach the show took with the subject.
Having Elizabeth as the RN involved in this case opened a new door toward the strained relationship between her and Sonny. The gentle scene above from this last season was gut-wrenching, if true to life for so many people.
Said Benard to Soap Opera Digest above about more scenes with Elizabeth: "Yeah, it seems like everybody really likes that relationship. I think that relationship should be on more, because it's history, and people love history! I think there should be a lot more of it."
The big question is if General Hospital will start to focus on more heartfelt storylines like this between former bitter enemies. After so much stark rivalry between characters on the show, viewers might want to see a softer side in a time when too much volatility is going on in reality.