'General Hospital': Michael's Temper Lands Him and Sonny Erupts
'General Hospital' character Michael Corinthos finds himself in trouble again when defending his family lands him in hot water with the police.
General Hospital character Michael Corinthos (Chad Duell) is no stranger to drama. The young man's life has been filled with turmoil from the day he was born. Now that he's an adult, Michael's troubles continue. Recently, his temper has landed him behind bars.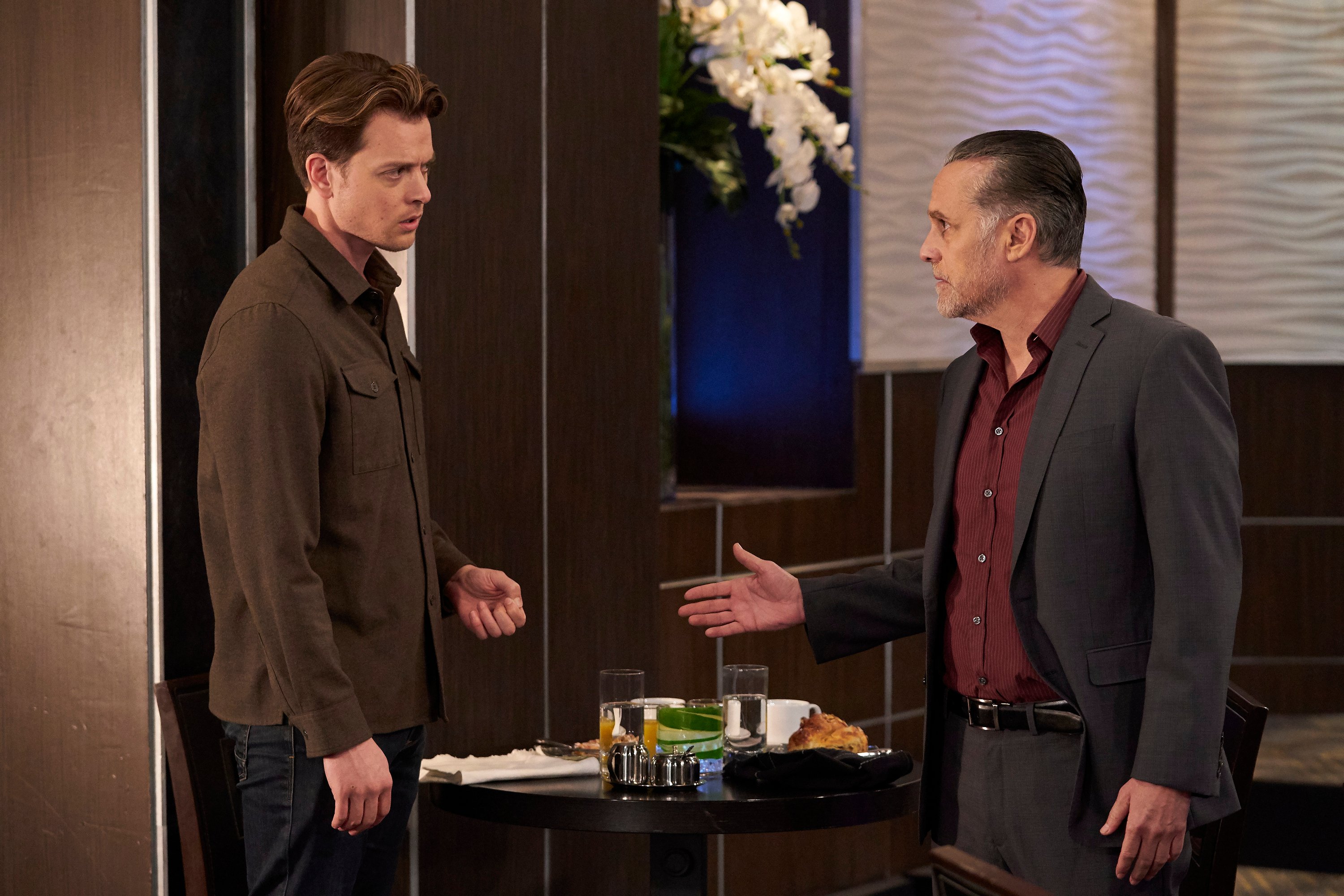 Michael Corinthos arrested for defending his family on 'General Hospital'
As the son of Carly and Sonny Corinthos (Laura Wright and Maurice Benard), Michael's life is filled with family drama. His younger sister Josslyn Jacks (Eden McCoy), is going through a crisis after a sex tape of her and Cameron Webber (Will Lipton) was released. Michael is protective of Joss, and during a day out with girlfriend Willow Tait (Katelyn MacMullen), he found himself defending his family's honor.
Tabloid reporter Smoltz (David Lautman) was nearby and harassed Michael with questions about Joss' tape. After Smoltz made a snide remark about Joss, Michael punched him. Unfortunately, TJ and Jordan Ashford (Tajh Bellow and Tanisha Harper) were walking by at that time, and Michael was handcuffed and brought to jail.
Sonny Corinthos upset over his son's arrest
It doesn't take long for Michael's arrest to reach Sonny. The father and son duo haven't been on the best terms because of Sonny's affair with Nina Reeves (Cynthia Watros). While Michael doesn't want anything to do with his dad, that doesn't stop Sonny from caring about his son. Seeing Michael in trouble will motivate Sonny to get involved and try to rectify the situation.
However, things are only about to get more dramatic for General Hospital's famous father and son duo. According to Celeb Dirty Laundry, Sonny's attempt to help Michael doesn't go well. Michael rejects his father's help, which causes Sonny to erupt, thus leading to further estrangement between the two.
Willow Tait's fainting spell creates more drama for Michael Corinthos
While Michael is sitting in a jail cell, Willow faces a possible medical crisis. In the aftermath of Michael's arrest, Willow fainted. Luckily, she was at the hospital, and TJ and Epiphany Johnson (Sonya Eddy) came to her rescue.
Willow awakens following her collapse, but the nurses will examine her to make sure it's not anything serious. Speculation is that results from a blood test will raise questions about Willow's maternity. Fans have always believed Willow is Nina's daughter, which may be the beginning of the big revelation with widespread consequences.
Of course, if Willow is Nina's daughter, it will create issues for everyone, including her and Michael. The odds are Michael won't be happy his girlfriend's mother is the woman who destroyed his parents' marriage. He's already on shaky ground with his father after his arrest. With so many issues and people from his past colliding, it looks like everything is about to change for Michael on General Hospital.