'General Hospital' Most Fans Hate the 'Mike'/Sonny Storyline But Some Don't Have Any Complaints
Carly Corinthos is set to wed long-time friend Jason Morgan on September 17, 2021. Little does Carly know, but her presumed-dead husband, Sonny Corinthos, is alive and well in Nixon Falls, Pennsylvania. However, Sonny, who's now going by Mike, has no recollection of his former life. Most General Hospital fans can't wait until this Mike/Sonny storyline is over, but there is a small group of GH fans who seem to be loving it. Read on to get the full scoop on what fans have to say and what's on the horizon for Mike/Sonny situation.
'General Hospital': Things are heating up between Nina and Mike
While Carly and Jason are set to tie the knot in Port Charles, things have been heating up between Nina Reeves and "Mike" in Nixon Falls. Long-time GH fans know that Carly and Sonny have had their fair share of ups and downs. However, this time is different. According to Soaps in Depth, Carly believes Sonny died in a tragic accident. Now in Nixon Falls, Sonny has no memory of his former life, with his only clue being a watch with "Never enough time. — Love, A" engraved on it.
For loyal fans of the super couple, the worst part of the current situation is that Sonny could have been reunited with Carly and his children months ago when Nina first discovered Sonny was alive and well and working at her old friend's bar. However, Nina and Carly have been in a bitter battle for years, most recently over their shared grandson, Wiley Quartermaine-Corinthos. Just as Nina was about to tell Carly she had found Sonny, Carly threatened Nina that she would make sure she would never see Wiley again. With this threat, Nina decided to conceal Sonny's true whereabouts and has been falling in love with her new friend "Mike" over the last few months.
Most 'General Hospital' fans are over the Mike/Sonny storyline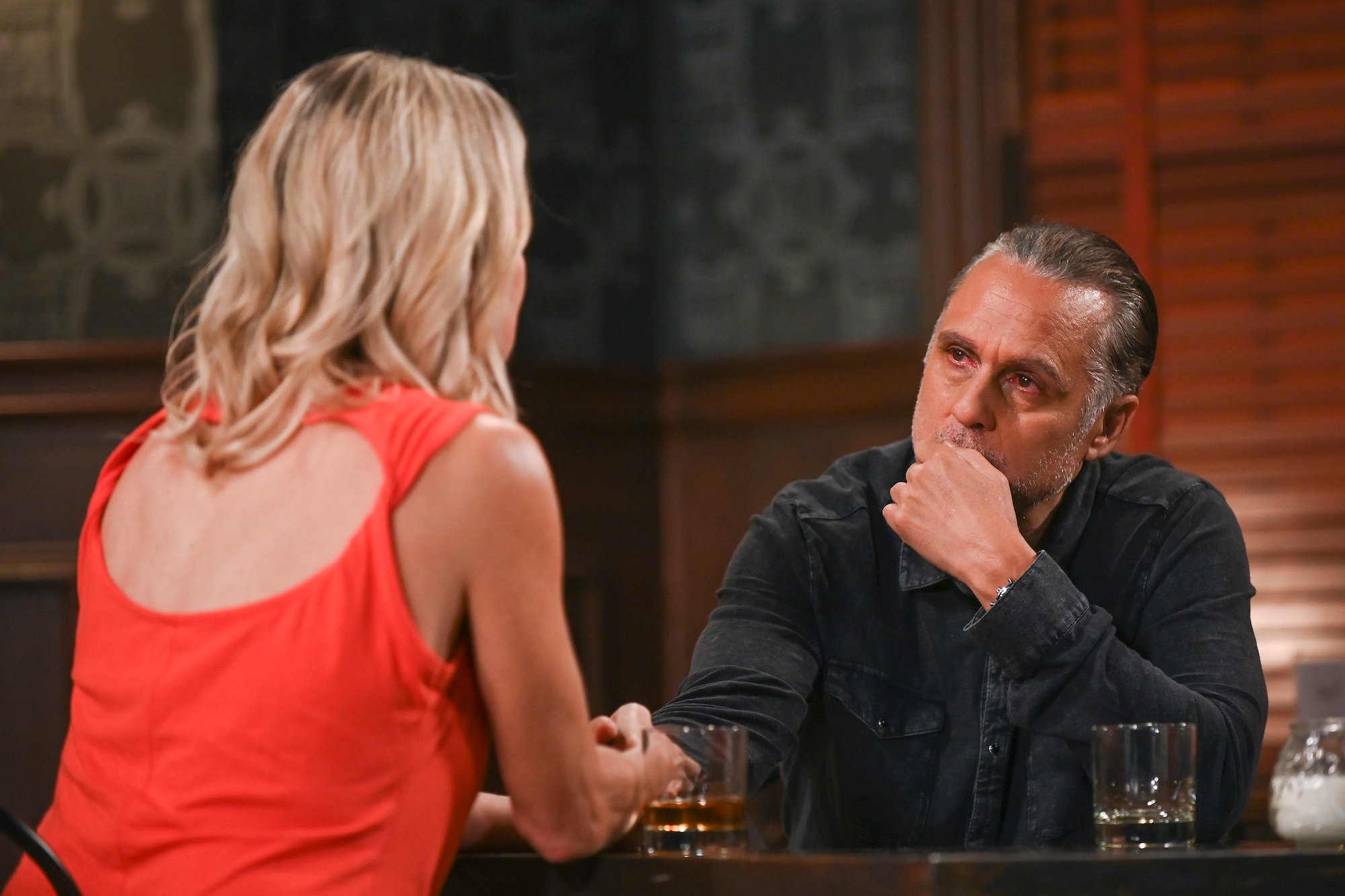 With "Mike" and Nina starting to date and Jason and Carly about to get married, GH fans are unsure of what the endgame is with the Sonny/Mike storyline. Fans took to Twitter to discuss the recent storyline, and different opinions began to emerge. In response to Sonny/Mike storyline, Twitter user @Starbright007 tweeted, "This storyline is a weird jumbled mess, and it ruins the Sonny/Carly/Jason friendship going forward if Jarly cross the line… I'm confused at what the payoff is supposed to be."
Most GH fans on Twitter seemed to agree that this storyline needs to wrap up. Twitter user @LindyCFF tweeted, "Please God, just let this end." Twitter user @Random46014481 strongly concurred, tweeting, "In MY opinion, 2 of the worst/most drawn-out storylines GH has ever come up with crashing into 1. Someone must really want to destroy those ratings even more." A few fans on the lengthy Twitter forum took a different stance with Twitter user @Lisadefrancisc2 tweeting, "I like it. I'm not complaining."
When will the truth about Sonny/Mike come out?
It's clear that GH fans are not happy with the Sonny/Mike storyline. Luckily for them, Nina's web of lies has slowly been unraveling in recent episodes. Not only has her cousin Peter August dropped by Nixon Falls only to find her with presumed dead Sonny Corinthos, now her ex-boyfriend, Jasper "Jax" Jacks, has as well. While Peter used this information as leverage against Nina to secure some wanted information, Jax might just blow this whole Mike/Sonny storyline out of the water.
Not only is Jax Nina's ex-boyfriend, but he is also the ex-husband of Carly Corinthos. Jax and Carly share a daughter, and he has a vested interest in Sonny returning to Port Charles. Only time will tell what Jax decides to do with this newfound information or if someone else comes along to blow up Nina's secret. These next few weeks should be quite interesting in Port Charles as truths are finally revealed or more lies are cooked up.
Related: 'General Hospital' Speculation: What Will Jax Do About Sonny/Mike?