'General Hospital': Nancy Lee Grahn Wants Alexis to Date a 'Republican Attorney'
Nancy Lee Grahn currently plays Alexis Davis on General Hospital—a role she has occupied for 25 years.
Alexis has dated several men on the show, though she is currently single. Grahn recently shared that, in the future, she would like for Alexis to date a "Republican attorney."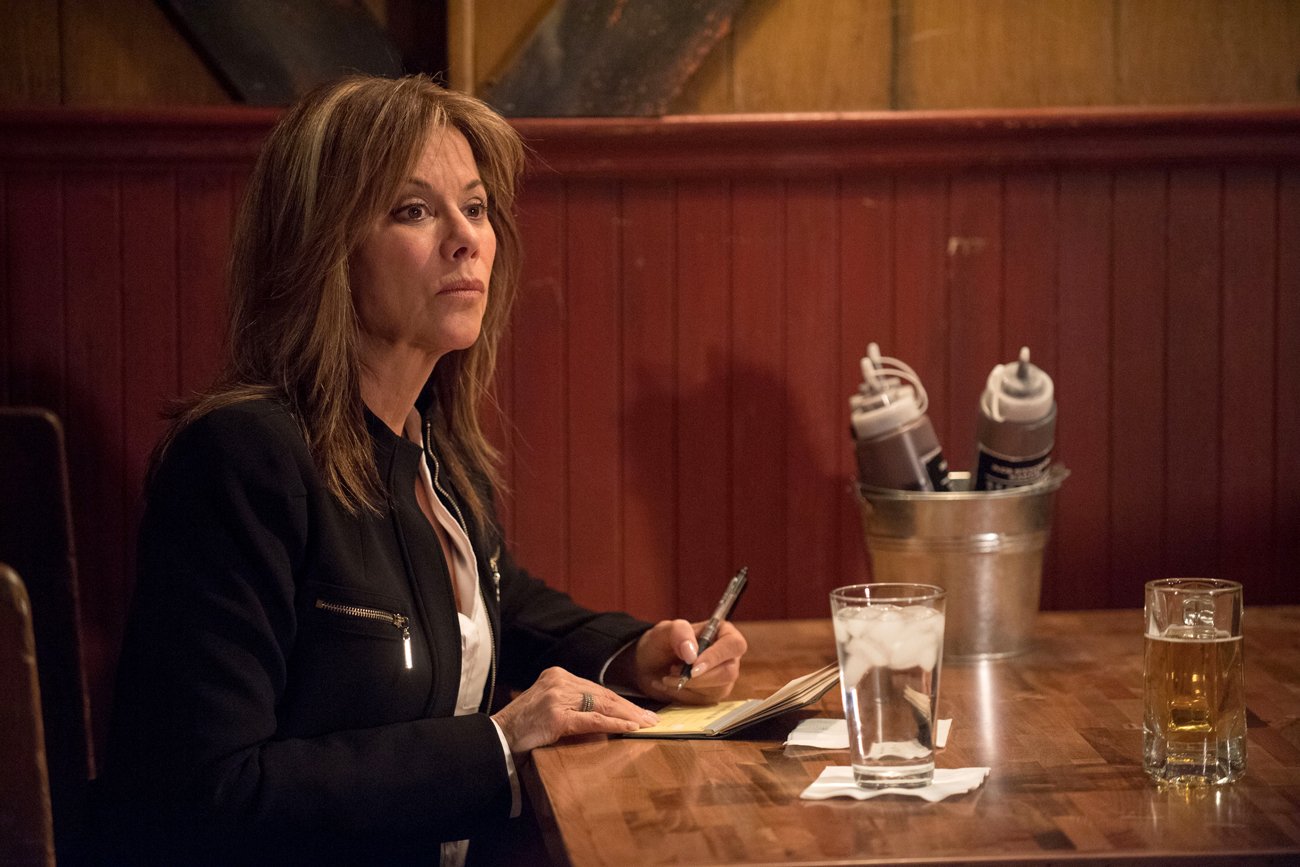 Nancy Lee Grahn is an outspoken liberal
Some actors shy away from discussing politics publicly, but Grahn is not one of them. She is a proud Democrat and is very outspoken about her views.
On social media, Grahn is often making and sharing posts that show her political stance. For example, she is pro-choice, supports LGBT rights, and disagrees with many policies from Republican representatives.
This has actually put her at odds with some General Hospital co-stars. Most notably, actor Ingo Rademacher (who plays Jasper "Jax" Jacks) is on the opposite end of the political spectrum. Grahn and Rademacher occasionally gets into disagreements online, and she even blocked him at one point.
However, Grahn is not apologetic about her opinionated ways. She tweeted earlier this year, "Many have asked me if I regret the 120k followers I lost because of my outspoken political posts. That's a hard no."
Nancy Lee Grahn wants Alexis to date a 'Republican attorney'
RELATED: 'General Hospital': Is Nancy Lee Grahn Married and How Many Kids Does She Have?
Although Grahn is a headstrong Democrat, she can see her character dating someone who votes red.
During a recent interview with Soap Opera Digest, Grahn was asked if she has any wishes for Alexis' storylines in the future. She responded, "I think a charming, clever, brilliant, smug, competitive, Republican attorney who she can't stand and can't stay away from. A little Adam's Rib is always a winning formula."
Relationships with a bit of love and hate seem to be popular on soap operas. As such, it could be just what Alexis needs after her current stint in prison.
Nancy Lee Grahn shares her favorite and least favorite storylines
RELATED: 'General Hospital': How Does The Net Worth of 5 Long-Running Cast Members Stack up Against Each Other?
After 25 years on General Hospital, Grahn has a number of storylines she enjoyed working on as well as ones she did not like.
Speaking about her favorites, she told Soap Opera Digest, "Well the whole Sonny/Alexis trajectory was really well done and satisfying until a regime change took a machete to it. I did love the drunk Alexis beat. And 'Julexis' was good for me."
When it comes to her least favorite ones, Grahn talks more about the types of things she did not like.
"Well, donning the red wig to fake a personality disorder ranks high up there and anything where I have no purpose other than butting into other people's lives or narrating exposition of other people's storylines," she explained. "It's like doing a commentary alone while I watch other people have sex. I've had my fair share of that over the years."
She continued, "My least favorite thing to do is pretend that the person I'm looking at who looks exactly like the person who was very clearly dead is not alarming and perfectly normal."