'General Hospital' Newbie Nicholas Chavez Says He Has Already 'Become Best Friends' With 1 Co-Star
General Hospital recently welcomed a new actor. Nicholas Chavez joined the show's cast as Spencer Cassadine, who returned to Port Charles after spending years in Europe.
Chavez might be new, but he has already created bonds with some of his co-stars. In fact, Chavez recently revealed he became "best friends" with one person.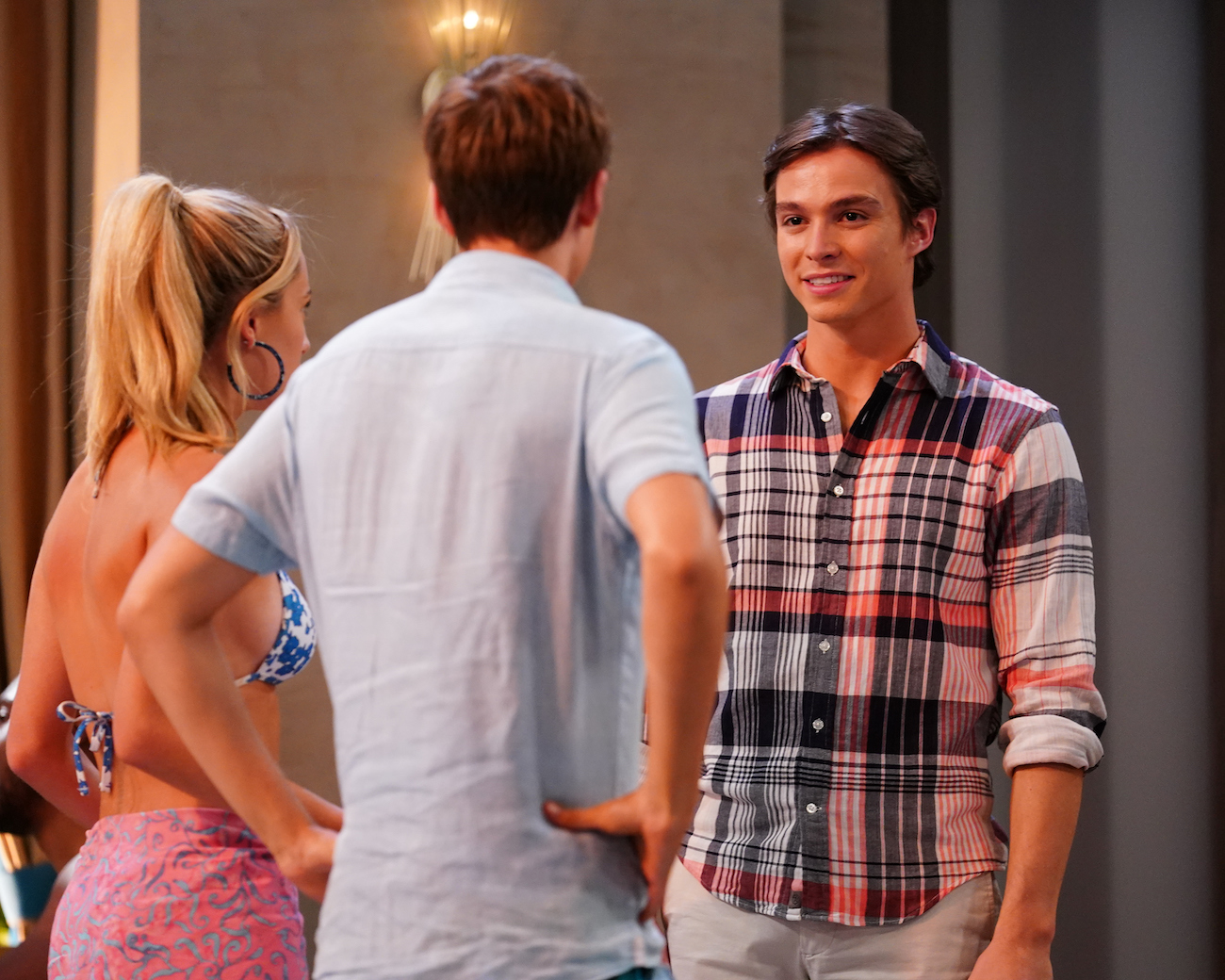 How Nicholas Chavez got the role of Spencer Cassadine
According to an interview with Soap Opera Digest, Chavez revealed that he started the auditioning process for General Hospital in April 2021.
At the time, he was living in Florida, so he decided to send in a self-tape audition. Then, he was invited to screen-test in Los Angeles with Maura West (Ava Jerome). The next day, Chavez learned he had landed the role of Spencer.
Chavez shared that, although he did not watch soap operas, some of his family members were General Hospital fans.
"My grandparents were big fans of the show, so when I told them, they of course freaked out," Chavez said. "And they had a big reaction when they found out that Laura was my grand-mother! They were very happy when they found out that I was going to be working so closely with Genie Francis [Laura]."
Nicholas Chavez says he has 'become best friends' with 1 co-star
RELATED: 'General Hospital': Fans Couldn't Stand When This Character Was Recast
Chavez has worked with several cast members so far, and he has even developed friendships with some people.
In particular, Chavez is close with Marcus Coloma, who plays his on-screen father, Nikolas Cassadine. Chavez even says he and Coloma have "become best friends."
"Marcus and I have become best friends," Chavez told Digital Journal. "He is so incredible. I really really love that guy. He is so awesome and has given him so much amazing insight. Marcus has taken on the role of a mentor to me and the role of a friend. We really hit it off. Marcus and I actually play chess all the time. We send each other chess memes on Instagram."
In an interview with Soap Hub, Chavez also talked about the friendly chess competitions he has with Coloma.
"Marcus and I play all the time. We've really fostered a great offscreen friendship," Chavez said. "I read an article…where he talked about how often we play chess. Thankfully, he failed to mention how often he beats me!!"
Nicholas Chavez also bonded with fellow young co-stars
RELATED: 'General Hospital' Cast Comings and Goings: This Lead is on 'Temporary Leave'
Chavez's character is a part of the young generation of Port Charles citizens. The other prominent teen characters include Cameron Webber (William Lipton), Trina Robinson (Sydney Mikayla), and Josslyn Jacks (Eden McCoy)
Chavez shared that the four of them have a "great dynamic."
"They are all so great and welcoming," he told Digital Journal. "We have a really great dynamic, the four of us. We have a great offscreen friendship and that helps the chemistry on-screen. We have a good time. They are all so talented. William is also super-talented with his music, it's just an amazing crew."